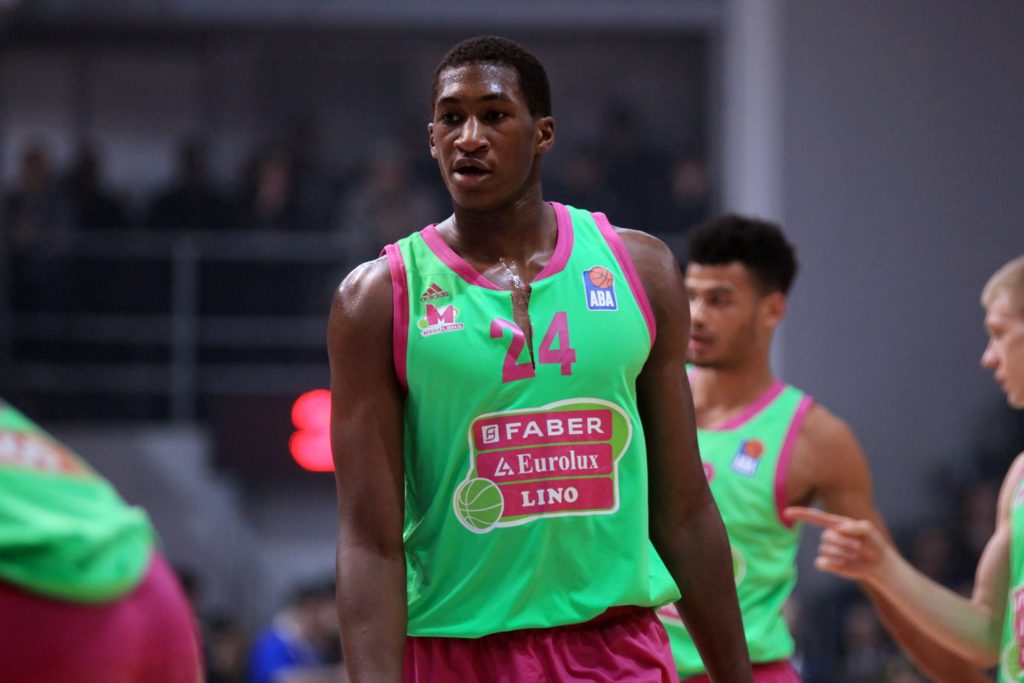 Ok maybe not significant news for you, but I return after a 2 week hiatus in which life turned itself upside down and got uglier than a Byron Scott rotation attempting to play the pick and roll; and what better way to return than once again putting on those oxygen tanks for a dive so deep that not only will you be needing those oxygen tanks, but may also be in fear of being diagnosed with the bends.
Now diving deep is not everyone's cup of tea of tea, and of course some of you readers will be thinking 'dude, these guys are years away', but as a basketball purist who follows the game globally, let me guide you through my specialist subject and through some of the most talented players playing their trade in Europe who will be draft eligible in 2017; after all, it never hurts to stay ahead of the game and knowing who those rising stars of the future are.  Especially given the mystique every year of those unknown 'toolsy' projects who do not grace the floor in the NCAA.
So who do you have as the number 1 overall pick next year in a hugely talented freshman class? (Post your thoughts below)…………………Josh Jackson at Kansas?, Lonzo Ball at UCLA? Jonathan Isaac at Florida State? or maybe Markelle Fultz at Washington?  Whichever way you lean this is one draft class you really want to know as it is arguable the most talented freshman class in a long time.
But I am not here to talk about the talent of this years freshman class (that is for another week), but to identify some of those hidden European gems looking to follow in the footsteps in the likes of Giannis Antetokounmpo, Rudy Gobert, Kristaps Porzingis, Dennis Schroder and many a more who have successfully made the pilgrimage to the fame and fortune of the NBA.
So let us check out the next batch of wannabes and their chances of holding up at the elite stage of the beautiful game:
Frank Ntilikina, 18 years old, Point Guard, Belgian (Currently plays for Strasbourg):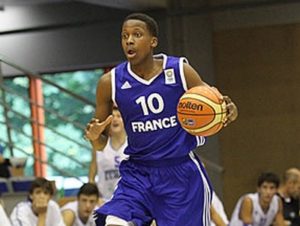 Born in Belgium but raised in France, Ntilikina is probably my favorite prospect playing their trade in Europe not named Ante Zizic right now. 'Franky' is an elite sized point guard who really knows how to play the game of basketball for a man so young. For those of you that follow the game outside of the NBA and NCAA, this will be a name you will be a familiar with. A real chance to go in the lottery, the Belgian combo guard possesses a great blend of quickness, elite passing ability, great athleticism and a defenders nightmare in isolation situations. Although still very young, the maturity to his game and the huge amounts of potential gives Ntilikina a real chance of being an elite level NBA talent and a name you REALLY NEED TO KNOW. If there is a place to pick a hole in his game,\ his shot selection and jump shoot still has room for improvement, but this a guy who could really mix it up at the top end of the draft and it is not unfeasible given the skill set and potential that he could be in contention for a top 3 selection. If this player falls in your rookie drafts next year, then pounce at all costs; this is a Dennis Schroder type with even more upside to his game.
Michael Fusek, 21 years old,  Center, Slovakian, (Currently plays for Charleroi in Belgium):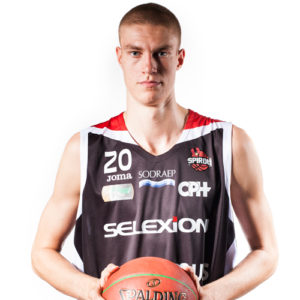 What is that one thing you can't teach in the NBA?, You got it, size!  And maybe no player in Europe currently has more of it than the 7 foot 5 inch Slovakian. Yep let me state that again SEVEN FOOT FIVE INCHES. What is even more impressive given the giant stature is strong mobility who has a surprising knack of being able to look after the basketball. Already a stout defender, his size not only allows him to protect the rim (of course it does) but also has a penchant to successfully block shots given the elite vertical reach and great timing. He also has a great feel for the game on the defensive end. He does get out muscled somewhat given the lanky nature of his frame,, and there is certainly a need to gain a ton of weight (weighing in at just 220lbs) to fully be able to handle the physicality of the NBA game, as well a need to develop an offensive game that really lacks any kind of aggression at this point. That being said the man mountain is exactly the kind of boom or bust play that NBA teams love to take a second round 'draft and stash' flier on and if he can keep learning his craft behind the experienced Brandon Bowman at Charleroi, could be a very interesting name that is talked about when the next NBA draft comes around.
Alpha Kaba, 20 years old, Power Forward, French (Currently plays for Mega Lekks in Adriatic league):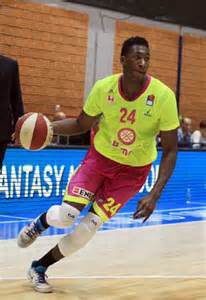 Here we are yet again speaking about another Mega Leks product, an Adriatic league team who sure know how to scout and keep their roster packed with some of the finest young talent Europe has to offer. After losing both Timothe Luwawu and Ivica Zubac to the 2016 NBA draft (and also having Rade Zagorac drafted), they have yet another young player who has a legitimate shot at being drafted in 2017 in Alpha Kaba. Now there are a few things going for the impressive French forward:
He plays for a side committed to developing youth, and not afraid to find minutes for youngsters (Kaba is currently averaging 26.4 minutes per game)
Their recent success of the development of youth, allowing for extra scouting of the team he plays for.
Range to his game, draining the occasional three pointer, albeit at a somewhat disappointing 30%
Outstanding wingspan, currently 7-5, and given his great lateral movement gives him an opportunity to be an elite defender for a man of his position.
Kaba is a decent shooter of the ball who has a nice fluidity to his game for a man standing at 6'10. He is a decent passer and has excellent athleticism, which all combines for an interesting prospect whose game should continue to develop given the level of exposure he is currently being given in a very good Adriatic league. A player whose draft stock could significantly rise over the coming months, Kaba is a name worth monitoring as a talented all around player who could well slip beyond the potential come draft day next year.
Make sure you in tune in next week, when we pack away that diving gear and rise closer to the surface for more Dynasty (not so) Deep Dive next week.
You can find me on Twitter at Storytelling41