With the trade deadline approaching, many fantasy opportunities will arise from potential trades in the next days. The successful fantasy player does not rest during these days. The successful fantasy player does not have a social life, work, family, or personal time during these days. The successful fantasy owner refreshes Twitter for the latest updates and has three computers and two smartphones open to make the correct add simultaneously in all the leagues they are in. Sleep is for the weak, sleep is overrated.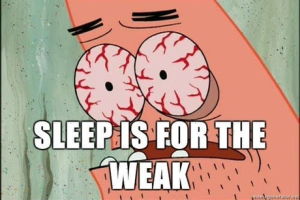 Jokes aside, the deadline has historically produced many fantasy-season-winning performers and, if the trades that already happened are an indication, we are in for a treat as we move closer to the deadline. What also caught my eye this week in the NBA were two occasions that appeased all the statophiles (that is also a word to describe someone who loves stats) out there.
First we had Desmond Bane having the perfect stat game versus the Knicks. He wore number 22, shot 22% from the field and finished the game with 2 steals, 2 assists, 2 blocks, 2 fouls and 2 turnovers. And the cherry on top is the date that the game took place. 2/2/22. You can't make this stuff up. We can stretch is even further and observe that the alpabetical order of the letters in "Bane" add up to 2+1+14+5 = 22. We are living in the Desmond matrix and you can't convince me otherwise, it is too late now.
The second occasion happened at the Warriors vs Spurs game when Golden State employed a lineup of Chiozza, Poole, Lee, Kuminga and Payton during the third quarter. Besides the obvious fact that this is a four-guard lineup, what makes it a record is that their jersey numbers of 00, 0, 1, 2, 3 combine for the lowest possible sum of jersey numbers, at least until they allow for the fabled 000 to be printed on a jersey.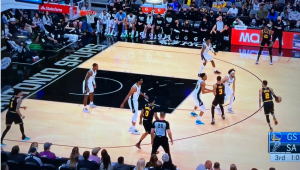 Regarding last week's suggestions, Davion Mitchel was included as a streamer but after the Indiana – Sacramento trade you have to hang onto him and see how his playing time changes. I am hopeful that he will be given ample of opportunity, but I'm not that optimistic about the fit next to De'Aaron Fox. Both the other two suggestions of Reggie Bullock and Javonte Green had awesome weeks, both ranking top 30 over that span and remain suggestions until their teams get back to full strength.
Want the best tools and projections to help dominate your league? Check out the Stocktonator, the byproduct of Rudy and machine making love. Click HERE for a FREE 3-day trial.
Buy
Goga Bitadze: The trade between Sacramento and Indiana caused many changes in the fantasy landscape, as well as much confusion for me on why Sacramento would part with Tyrese Haliburton when they are in a clear rebuild phase. But that is a discussion for another day. Today I would urge you to take a gamble on Bitadze, as it looks like he will be the starting center for the Pacers as long as Myles Turner is sidelined. When given close to 30 minutes Bitadge is a standard league fantasy player and his ownership will rise quickly during the next days (17% owned). Isaiah Jackson is also an option and is a better per-minute player but maybe the Pacers play him less minutes due to his rookie status (29% owned). This is definitely a situation worth monitoring.
Nickeil Alexander-Walker: The other major trade between New Orleans and Portland landed Nickeil Alexander-Walker at a much more promising situation with Portland playing for nothing for the rest of the season. I think that his minutes will increase but this suggestion comes with a major disclaimer. You need to be punting fg% in order to roster him, as he has one of the worst shot selections I have ever seen in the NBA and it should get even worse on a less talented Portland team now. You have been warned, so proceed with caution. If you have him on your team and are not punting fg% it is also a great time to sell high on him on the promise of great production (51% owned).
Jeremy Lamb: More of a deeper league suggestion, Lamb was not given the playing time in Indiana to continue his top 100 fantasy seasons but his move to Sacramento should result in an increase over the 15.7 minutes he had in Indiana. I would keep an eye on his first game in Sacramento and maybe add him preemptively in much deeper leagues, as he needs close to 24 minutes per game to be a valuable fantasy contributor (2% owned).
Sell
Chris Duarte: The subtraction of Caris LeVert from the Pacers roster spelled more promise for Duarte, who had a decline in production after an electric start to the season. However, with all three of Brogdon, Hield, and Haliburton entering the rotation equation, I think his last games should be used to try and extract as much value as possible now, before his minutes and usage are reduced to more logical levels.
Clippers wings not named Norman Powell: The Clippers made a win-now trade and added both Robert Covington and Norman Powell to a wing rotation that is deep even considering the absence of both Kawhi Leonard and Paul Geroge. This is great for their playoff aspirations but it ruins the fantasy value of almost all the Clippers wings that were previously rosterable, like Nicolas Batum, Amir Coffey, Luke Kennard and it affects the minutes of both Terance Man and Marcus Morris. I think this is a logjam that I don't want to be a fantasy part of, so I would look to move on from any of the above players, either for a price or with a drop.