Did you think we had many players entering the protocols in last week's article and were expecting things to improve from here? Boy do I have some news for you…
The situation is only getting worse, with more than 80 players currently in the protocols and seven games already postponed. In order to avoid more postponements the leagues has allowed teams to sign more players on 10-day deals, which has resulted in a not so impressive match experience , to say the least.
I have just the perfect meme for the above comment by Richard Jefferson.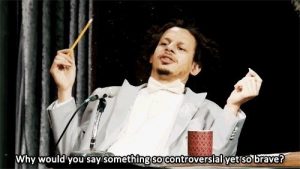 The situation is getting out of hand fast, and the reason might be the lack of effort on that front from many teams and players, as illustrated by Joel Embiid's comments here
Joel Embiid on increase in NBA COVID cases:

"I thought last year there was great precautions in place and this year it was just all over the place and I just thought it was unprofessional and that's where we are now."

Full quote below: pic.twitter.com/6lTPtm0aGy

— Yaron Weitzman (@YaronWeitzman) December 17, 2021
Hopefully things improve, because some fantasy matchups are starting to feel like playing Bingo with the numbers being which of your players are going to enter protocols. The differrence is that if you win the bingo, you lose the matchup…
Regarding last week's suggestions the four Brooklyn players contributed in varying degrees and will still be relevant as the Nets are battling injuries, as is the case for the Bucks duo of Pat Connaughton and Grayson Allen who continue to contribute with both Giannis and Middleton sidelined. Larry Nance Jr. on the other hand seems like a good bet to retain value for the rest of the season as his good performances are not a result of absences. On the "Sell" front, Zion Williamson is nowhere near a return and Spencer Dinwiddie is getting worse by the day and was even held scoreless, so I remain fairly confident for both suggestions.
Want the best tools and projections to help dominate your league? Check out the Stocktonator, the byproduct of Rudy and machine making love. Click HERE for a FREE 3-day trial.
Buy
Dorian Finney-Smith: After a very slow start to the season, Finney-Smith is back on track and is producing his usual but underrated top 100 value for the season. His latest numbers are a bit inflated due to the absences of Luka Doncic and Kristaps Porzingis but even with those guys back, his contributions in triples and steals are here to stay. Add to those above-average rebounding and minimal turnovers and there is no reason for him to be left on the wire (48% owned).
Talen Horton-Tucker: I know his return to the starting lineup was nightmarish with 1/13 from the field, but the Lakers wing depth is currently non-existent and THT should have no problem earning around 30 minutes per game. I would consider him a must add in 14-teamers and also would look his way even in standard leagues (26% owned).
Gary Harris: With three games remaining this week, Gary Harris is well positioned as a streamer for a depleted Magic squad that has to rely on many G-League signings to field a roster. He has played above 30 minutes in his last five appearances and can offer a solid mix of triples, points, and defensive stats. Be ready to drop him to the wire again when Orlando begins to get back to full strength (15% owned).
Onyeka Okongwu: Clint Capela was one of the latest players to enter the league's health and safety protocols and this leaves a major minutes' hole at the center position for the Hawks, that will be filled by Gorgui Dieng and Onyeka Okongwu. We are not in 2015 or 2016 so Dieng is not the fantasy answer here. Okongwu on the other hand had an impressive season debut and is an intriguing option for as long as Capela is out. Danillo Gallinari is also sidelined so that should prevent John Collins from logging major minutes at the center position, which works in Okongwu's favor (6% owned).
Sell
Evan Fournier: The Knicks have been hit hard with injuries and the protocols and Fournier is currently one of the few healthy bodies at the backcourt, as evidenced by the 41 minutes he is averaging in his last two games. He was getting way less playing time when the team was healthy and was consistently outperformed by bench players, so this I a great opportunity to capitalize and get a return for him via the trade market.
Garrison Mathews: He was a "Buy" suggestion of mine before he went on his hot scoring streak, but with Jalen Green nearing a return, his days of standard league value look numbered. I would hold until Green returns and even for his first game back, but a drop in minutes and attempts from the field is inevitable.