Today it's time for those less appreciated players to take the spotlight. Those so-called "Glue Guys", the players that every winning team needs to have if they hope to succeed. Those guys who will not complain about their touches, those guys who know exactly what their role is and what their limitations are and are not afraid to sacrifice themselves for the team by making the vital hustle plays. Those guys who are becoming more and more the exception in the modern NBA and surprisingly can fit specific niche roles even for your fantasy teams, especially in leagues where turnovers matter.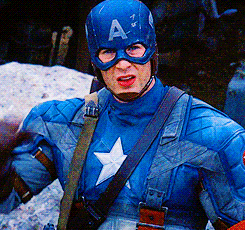 This week's "Buy" section will contain 3 of those players, not as a tribute to them, but as real fantasy advice, as each of them is a valid fantasy contributor currently for your teams.
Last week's suggestions fared pretty well, but I have to warn you that now that DeMar DeRozan is back, so Lonnie Walker's usage will likely take a significant hit. And he is not a prime example of a glue guy, as mentioned above because he needs his touches to meaningfully contribute in fantasy.
Buy
Royce O'Neale: As mentioned in the introduction, one of the first players that come to mind when we are talking about glue guys in today's NBA, is Royce O'Neale. Minimal usage, willingness on defense, and selfless contribution. That's usually a bad recipe for fantasy, but O'Neale is valued inside the top 100 due to his rebounding (6.8), triples (1.9), and good shooting (47.2% from the field). He is prone to some frustrating 0 point games, but he is a sneaky contributor in some of the most important fantasy categories and is worth a long look (25% owned).
Patrick Beverley: Beverley is not only a glue guy but one of the fiercest competitors in the league, for better or for worse. He usually takes a backseat to the star duo of Kawhi Leonard and Paul George in LA and prefers to do the dirty work, but I was surprised to see that he is only owned in 20% of Yahoo leagues. His fantasy floor is inside the top 120 but he is a top 70 player over the last 2 weeks and is contributing in all the categories you would expect from a gritty guard, minus his nonexistent turnovers. If you can handle his percentages, albeit, at a low volume, he can help many fantasy builds succeed.
Garrett Temple: Now that's a name I didn't expect to ever include in the "Buy" column. Garrett Temple's game is not flashy and he won't wow you with his fantasy production either, but the numbers don't lie. He is ranked 54th during the last two weeks, averaging 13.4 points, 2.7 triples, and 1.3 steals. He is probably available in your league and he is definitely worthy of a roster spot until further notice (6% owned).
Jeremy Lamb: He doesn't fall into the "Glue guy" category, but he is questionable to play today after a lengthy absence due to left knee surgery. With both TJ Warren and Caris Levert sidelined he has every opportunity for immediate production in Indiana, so he is a name to watch and possibly your last chance to get him off the wire (12% owned).
Sell
Larry Nance Jr: I really like his game and I have many shares of him in multiple leagues but unfortunately the rotation is getting a bit crowded in Cleveland. Jarrett Allen will eat into the minutes he was getting at center, while Taurean Prince will play some minutes also at the 4. I am not saying that his value will fall off a cliff, but he is currently ranked 40th in per-game value and that seems like his peak for all season.
Tyus Jones: Ja Morant is back with a vengeance from his injury, so there is no real reason to keep Tyus Jones in your roster, except in deeper leagues.