Merry Christmas Razzball nation. Hope you guys had a great time with your family and friends and continue to enjoy the holiday season! I always felt weird watching NBA games on Christmas Day, as they felt like the absolute contrast. On the one hand, you have elite athletes competing against each other in high-paced, tiring games while there's me, contemplating whether I should stop on the fourth or fifth refill of my dinner plate.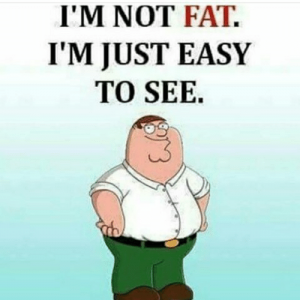 Anyways, me and my five extra kilos will review last week's calls, as always, before we move to the new suggestions. Both Nikola Mirotic and Josh Richardson continued their excellent play, rewarding owners that were quick enough to add them. The same can't be said for Larry Nance Jr., who saw Andrew Bogut get the majority of Brook Lopez's minutes while Alex Len continued his musical chairs winning streak and had an above average week. Lastly, I am pretty happy with the Jonas Valanciunas call, as his recent success was indeed matchup-dependent and he returned to his usual underwhelming self last week, firmly closing the sell opportunity for his owners.
Want the best tools and projections to help dominate your league? Check out the Stocktonator, the byproduct of Rudy and machine making love. Click HERE for a FREE 3-day trial.
Buy
Ish Smith: Yesterday's game was an easy one for the Pistons as they blew out the Pacers, but it was not all great news by the end of the night. Reggie Jackson sprained his right ankle during the fourth quarter and was immediately ruled out for the rest of the contest. I was ready to link a video but the injury was really really ugly so you have to take my word that it looked pretty serious. Ish Smith is the player who stands to gain the most value in his absence, taking over the starting point guard position. I remember last year, when Reggie started the season injured, Smith was a popular last pick in drafts and was actually pretty serviceable during R-Jax's absence with averages of 10.8/0.3/3.0/6.4/1.0/0.3/1.5 in 21 games. While an official timetable was not available when I was writing this piece, I think he is worth an add in the short term even for shallow leagues, especially for PG-needy owners.
Bismack Biyombo: As a proud Nikola Vucevic owner in all of the teams I have this year, you can imagine my reaction to the news that he will be sidelined for the next 6-8 weeks with a fractured hand….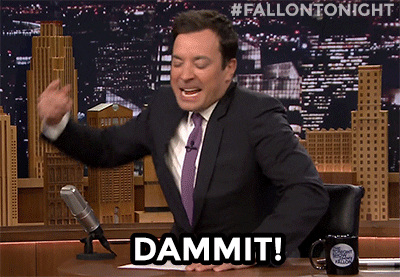 In his absence, Biyombo will take the majority of the minutes at center and will try to justify his four year, $72 million contract in the process. His contribution is as straightforward as it gets. Rebounds, blocks, rebounds and then some rebounds on top of that with bad free throw shooting. He is the typical athletic big man who can't make a jump shot to save his life, but if you are lacking in the categories he excels in, then he is worth a long look off your wire.
Jordan Bell: We will never know what on Earth the Bulls were thinking when they sent Jordan Bell, the 38th pick of the draft, to the Golden State Warriors  for cash considerations. He is a freak athlete, with a high motor especially on the glass, and can rack defensive stats in a hurry. During the last two weeks, he has earned 24.6 minutes averaging 8.8/0.0/5.8/3.8/1.3/1.5/2.2 on 64%/87.5% shooting, good for 39th overall in per game value during that span. Furthermore, Draymond Green has taken on the role of mentor, both on and off the court, and their chemistry is evident when they share the court. Bell even went as far as to adopt the motto "WWDD" for "What Would Draymond Do". In other news, the Warriors continue to be unfair in their ability to recognize and acquire talent that fits their team direction and chemistry like a glove.
Willie Cauley-Stein: He might be one of the most dropped/added players this year in fantasy, always doing just enough to be borderline worth a roster spot, but never enough to fully justify it. Earlier in the season, he looked scared to take contact around the rim and even commented "I should go get this, but I'm not messing with it" when talking about plays in the paint, but his last three games have been undeniably great. Sacramento's rotation is as unpredictable as they come, but Willie Cauley-Stein is worth an add to see if he can keep the good times rolling.
Sell
Jonathon Simmons: It was fun while it lasted for Jonathon Simmons, but with Orlando gradually getting their players back from injury, his usage will steadily decline. Yesterday, with only Evan Fournier returning, he operated with a 18.2 usage rate, far below his average for the last month of 24.47. In addition, Aaron Gordon is poised to play in the next game. Try to cash in on his great month by trading him for a player with more guaranteed minutes going forward and don't hesitate to drop him for a hot free agent if you can't find a willing trade partner.
Dirk Nowitzki: Before I make his case as a sell candidate I just gotta say how much I've always liked Dirk Nowitzki. In my opinion, one of the three best European players to ever play in the NBA. He carried the 2011 Mavericks to the title, making clutch play after clutch play against the Big 3 of the Miami Heat, and pioneered the stretch five role in the modern game. Unfortunately, Father Time makes no exceptions and nowadays Dirk, at age 39, is as immobile as ever and a total liability on defense. He can still reliably make his shots, especially from deep and mid-range, and has played exceptionally well in the last two weeks with averages of 15.7/2.6/5.1/2.1/0.3/0.9/0.9. That's been good for the 35th player during the period. With the Mavericks nowhere near contention, a potential early shutdown is very possible so I would advise you capitalize on his great form and try and trade him now at the peak of his value.
As always let me know in the comments your thoughts and your suggestions about players I have not included and of course all your fantasy related questions!