If this was a contest, I'd give everyone three guesses to figure out the title of today's post. One hint, I will be briefly discussing two players. That's your hint. Does it help? I'll give you a few more seconds in the spirit of the holidays. Something about the holiday season makes one feel quite generous. As a side note, nothing brings more holiday cheer than a good fantasy trade. Take, for example, this coming Sunday. There are no NBA games. Like the All-Star break, there is no better time to make a trade than when there are no games being played. What you know until now is how the player has performed, and that's it. No wondering what might happen in today's matinee, or the nightcap. Make a trade this Sunday, filled with holiday spirit and warmth. Ok, enough stalling. Trey Lyles and Yogi Ferrell are this weeks Beyond the Glory contestants. Get it? Three Bears, Trey Yogi(s). Yes, it's weak, but I have to at least try and be creative. The point is, these two guys may be slipping under the radar.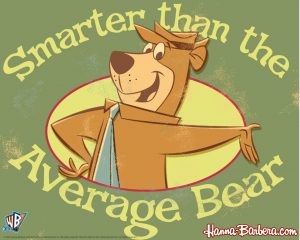 Want the best tools and projections to help dominate your league? Check out the Stocktonator, the byproduct of Rudy and machine making love. Click HERE for a FREE 3-day trial.
Trey Lyles has come on strong in the past week or so, and Son has been hyping him in his daily columns, coining his nickname of Tres Lyles. Any player with the ability to stretch the floor with shooting range, while hitting the boards hard, is someone you want to take notice of. Kenneth Faried is back in the career long doghouse that has capped his athleticism, and Paul Millsap is out for the next few months. Lyles has every opportunity to thrive. He's a veteran scorer who uses his outside shot to create close to the basket opportunities, a rare and deadly combo-platter. That reminds me of the deadly combo-platter at my 2007 office party, consisting of sauteed chicken liver and stuffed derma. A few good men died that night. Anyways, back to Trey. He has been one of the most improved shooters in the NBA this season, as per HoopsHype, raising his shooting percentage on corner threes from 30.5% last season  to a cool 50% this season. He is also shooting 50% on catch and shoot three ball attempts this year as opposed to 33.2% last year on similar shot attempts. When you're that hot, all you need is a little Larry Legend pump fake action and those treys are turning in layups or assists to easy baskets. Lyles continues to impress, and the better he plays, the more likely he sticks in this high paced Nuggets offensive attack.
Yogi Ferrell on the other hand is playing for a team that is not contending for a playoff spot. Not even close. I'm not talking about the Jellystone Park Rangers, I'm talking about the Mavs (sorry Mavs fans). Yogi has been putting up some good numbers since Dennis Smith started sitting with a hip injury, but I didn't want to mention his successes until we saw how he played with Smith back. Now Smith will likely be brought back along slowly, but seeing him play 31 minutes in Smith's return is encouraging. This is a clearly a team leaning towards the youth movement, and as we saw last year, they want to see what Yogi can do for them. In his last 6 games, Yogi is averaging 34 minutes per game with 13.3 points, 6.3 boards, 3.8 assists and 1.8 3PM. He's also only turning it over 1.3 times per game. Yogi can be a useful source of stats across the board as the Mavs continue to slip into the abyss. Keep an eye on his floor time with Smith back, and be ready to take advantage.
Enjoy the holiday weekend and good luck to you all.