My spidey senses be tingling, mingling, and straight up singling. Injuries are among us and we must act… fast. Like BOOM! Fast Actin' Tinactin on a fungus toenail preparing for battle. John Madden would be proud. Nothing gets Madden going more than some popcorn, turducken, Brett Favre, and toe fungus. Injuries have come and will come Ray, they most definitely will come, and when they do, you best be ready to hit the wire harder than Terry Tate, Office Linebacker. ALL PUNS INTENDED BABY!!!!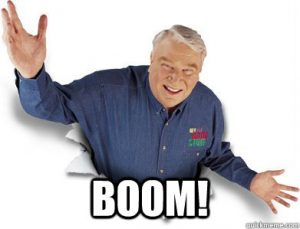 Let's get to it.
Want the best tools and projections to help dominate your league? Check out the Stocktonator, the byproduct of Rudy and machine making love. Click HERE for a FREE 7-day trial.
Mike Conley's injury opens up opportunity for the former Kansas Jayhawk extraordinaire Mario Chalmers. While Chalmers will most likely hurt your FG%, he can help in as many ways as Kris Dunn when he's feeling it. Over the last 15 days, Chalmers is averaging 10/4.3/ 5.6/ 1.7 and nailing his FTs. He's averaging 28+ minutes per game in Conley's absence is a nice streaming pick with Conley out.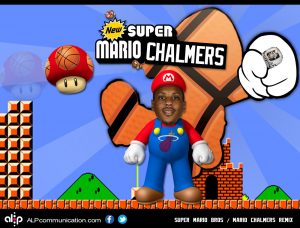 Speaking of injured point guards, Jeff Teague is dealing with an Achilles strain and Tyus Jones is literally killing it. Since entering the starting lineup, Jones has two amazing lines. Game 1: 33 minutes, 8/6/6/4 and 2 3PM. Game 2: a whopping 39 minutes, 9/4/7/7/2 and 1 3PM. 7 Steals! 2 Blocks! Did I mention the 0 turnovers! Jones is running a great offense and could see some extended run. If you have the space, take a flier.
More point guards, more fun! That's what mom used to say. Well John Wall's mom probably disagrees, as her son is going to miss two weeks with a knee injury. Tim Frazier is stepping in, and while we all know what he did with the Pelicans in years past, I'm not sure we will see the same Frazier in Washington. With that said, time is money… can't afford to waste minutes. Frazier is going to play, a lot, and he did have a pretty, pretty, pretty sweet dunk the other night. Two weeks of starting point guard level production is enough to warrant a roster spot.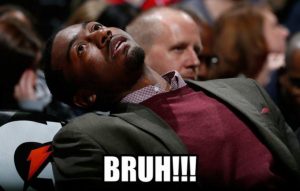 Paul Millsap has been out for a bit, but now that he had surgery, it's time to find your long term internal replacement. I'm going on a major hunch, but the way Kenneth Faried played the other night, 30 minutes, 14 points and 9 boards, was enough to catch my eye. Now I'm not saying to go full in on the Manimal, but I think we should take a close look and see what he does the next few games. We could be on the verge of a reemergence of one of the most explosive athletes in the league. Stay tuned.
Speaking of explosives, Blake Griffin's knee has put a hit on Austin Rivers' head for blowing up what was looked to be a massive year for Blake. I for one, as a Blake owner, have been praying for some kind of hyperextension or sprain, but my innards tell me this sounds like a ACL tear. That opens up playing time and who knows where those minutes will land. Montrezl Harrell? Maybe? Sam Dekker? Blah. Wesley Johnson? Maybe once a week. Call me crazy, but with the Clippers going into tank mode fast, I think we see some more Willie Reed. I think we see some summer league phenom Brice Johnson maybe? Crazy thought… maybe they trade for Jahlil Okafor. How bout them apples. BREAKING: It seems Blake will miss a month with a strained MCL. Much better than I thought, but still tons of minutes to go around.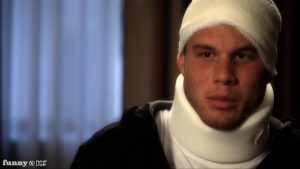 Just remember, the term next man up is a real thing, injuries can open the doors for league winners. Keep your eyes peeled, noses peaked, and spidey senses on ice, because you better be ready when the time comes to pounce. Good luck y'all and stay classy.