Hello and happy weekend to the fantasy basketball world. It's crunch time with many leagues' playoffs wrapping up and roto contests speeding to the finish line. I'm coming to you from the boardwalk of Pacific Beach in the San Diego area. Spring Break! Woooo! [Yeah, dude, you're old and have three kids with you; settle down.] So, I'm going to get right into the Friday Night recap, and skip the story about that one time I rented an AirBnB in a really sketchy part of town and there was a creepy basement with some sort of gargoyle living in it that would look up to me and screech, "Mamu?!"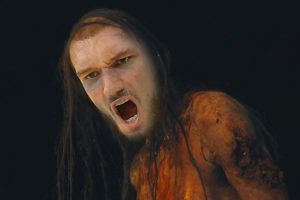 [That only makes sense if you've seen "Barbarian." If you haven't, stop reading this immediately and go watch it, then return.]
Sandro Mamukelashvili posted 10-5-3 as the Spurs lost to the Wiz, which are about his averages as he's gotten about 25 minutes of run per game the last two weeks, adding a three and a stonk per game. The percentages have been stunk; still, Mamu has been one of those late-season contributors for tanking basement dwellers. 
Corey Kispert must have found inspiration from his Zags' win over UCLA as the former Bulldog scored a career high 26 points (9-14 FG, 6-9 3pt, 2-5 FT), adding 5 boards, 2 assists and a block, while getting 36 minutes of starter run in place of Kyle Kuzma. It's been a gift for Unicorn owners the Wizards remain somewhat in the playoff hunt, so no Kristaps Porzingis shut downs. He's been the No. 7 players in 9-cat per game rankings over the last two weeks – and the last two months, for that matter. He posted 23-9-5 with three blocks and two threes Friday night. I've been waiting all season for Jordan Goodwin to get his fair share. Of course it happens when I'm out of all my non-roto leagues. He posted 17-5-2 Friday in 31 minutes. 
Zags on Parade! Josh Giddey had an extra hitch in his step, too, posting 27-17-7-1-1 with 2 threes. Unfortunately his effort was in a losing one, as the Thunder fell to the Lakers, 116-111, who continue to enjoy the late-season breakout of Austin Reaves, who contributed 11 points, 6 rebounds and 9 assists in this one. He's been a Top 100 in fantasy ball over his last 10 games, and a +102 in real ball during that stretch. 
Derrick White (22-4–9-1-1) has had himself a couple weeks, averaging nearly 15-5-6 with 2.6 threes and 2 stonks over his last seven games, while posting percentages of 50/46/94 – which all rounds out into a Top 20 player for the fantasy playoff stretch. He hit 5 threes for the second straight game Friday night in the Celtics 120-95 romp over the Pacers. 
Luke Kennard made himself the Rockets' daddy, hitting 10-of-11 from behind the arch in the 151-114 drubbing. He's been fire from deep lately, shooting 64% (27-42)  over his last six games. Ja Morant remained with the second unit in his second game back from time out; to the delight of Tyus Jones (11-3-9) owners relying on him for the playoffs. 
It'll be interesting where Brook Lopez gets drafted next season. I feel like he's still kinda underappreciated in the fantasy realm despite producing back-end second round value this season. He delivered some free lessons to rookie Walker Kessler, Utah Ranger (7-8-2 with 2 blocks in 17 minutes), in the Bucks 144-116 victory over Utah, posting 17-14-2 with 7 (!) blocks and a three in just 26 minutes of play.
Simone Fontecchio, the 27-year-old first-year player out of Italy, got another start and scored a career high 26 points (9-16 FG, 4-7 3pt, 4-4 FT). He only added 2 boards to the effort, but he's worth a points stream when Markkanen sits down the stretch.
Chris Boucher was ballin' in Toronto's 118-97 win over Detroit, to the tune of 19-13-1-1-2 with 2 threes in 29 minutes off the bench. Barnes and Trent Jr. were out, leading to the extra usage for the Bouch. Nice to see Christian Koloko getting some more PT; he swatted 4 Pistons' attempts and had a nice all-around 20 minutes (5-3-2-2-4).
Excuse me while I take a minute to giggle about the Mavs losing to the Hornets to fall to 11th in the West. Ha. Ha. HA. HA. Ok, moving on. 
Charlotte has not one but two up-and-coming 7-footers, as Nick Richards (10-11-1) has been starting over Mark Williams (13-8-2 with a block). Richards has been averaging a double-double over his last seven, shooting 66% from the field and a respectable 76% from the line on 3 attempts per game. Shout out to second-year power forward J.T. Thor who's developing into a bit of a stat stuffer in his small but growing role with the team. He posted 12-3-1-3-2 with 2 threes in 18 minutes against Dallas. 
Only eight more games until Christian Wood (14-6-2 in 26 minutes) can get the hell out of Dodge. 
Kevin Huerter returned from a 3-game absence with some extra juice, contributed 29 points (10-18 FG, 6-12 3pt, 3-4 FT), 9 boards, 5 dimes, a block and a steal in the Kings' 135-127 win over the Durant-less (and Ayton-less) Suns. 
Bismack Biyombo has been good for 6-6-1 with 2+ blocks in the three games Ayton has sat with a bum hip. 
Jordan Poole was full of 3s in the Warriors 120-112 win over the 76s, hitting 6-of-11 from deep while scoring 33 points to go with 3 boards and 3 assists. Kevon Looney (who I think I've been calling Kevin all season) continued his hot stretch with 6-10-7 and a steal – he's ranked No. 49 in 9-cat per game over the last two weeks, averaging 10-11-3-1.5-1.
Finally, we end with the now for-sure-no-doubt-about-it-they-are-tanking Blazers. Grab Trendon Watford for the last couple weeks for across-the-board production, and Shaedon Sharpe for points, threes and a little bit of everything else. The two went 15-6-3-0-1 and 24-4-2-0-1 (and 4 threes) in the Blazers 124-96 loss to the Bulls. Keon Johnson (12-2-6 with 4 steals) might also be worth a grab if his minutes remain in the upper 20s. 
On the Chicago side, DeRozan sat, so Patrick Williams got the nod to join the starters – 3 blocks salvaged an otherwise (and another) disappointing stat line (10-3-0) in 27 minutes. Meanwhile, rookie Dalen Terry posted 6-4-3 in just 18 minutes. Terry has flashed a nice all-around game in 13 G-League games and limited time with the Bulls, and could be pushing Williams for a greater role in camp next season. 
Alright, sun's coming up. Time to go strut some stuff on the boardwalk. [You mean frantically chasing children and apologizing when they bump into people every 7 steps?] Yep. Spring Break!!!!!