Razzball now has a fantasy basketball trade analyzer! and it is free!
What makes ours worth using vs the other trade calculators out there?
We show the projected points AND our projected stats for the players while many fantasy basketball trade calculators just show a 'black box' projected point total.
Our quality Rest of Season projections are updated daily throughout the season.
Easy to use on desktop or mobile with autofill on player names and auto-calculating totals.
Accommodates both NBA and Yahoo fantasy point projections.
If you like it, share it! Also, check out the fantasy baseball trade analyzer, fantasy football trade analyzer, and our in-season fantasy basketball projections (free 3-day trial, starts at $5.99/month)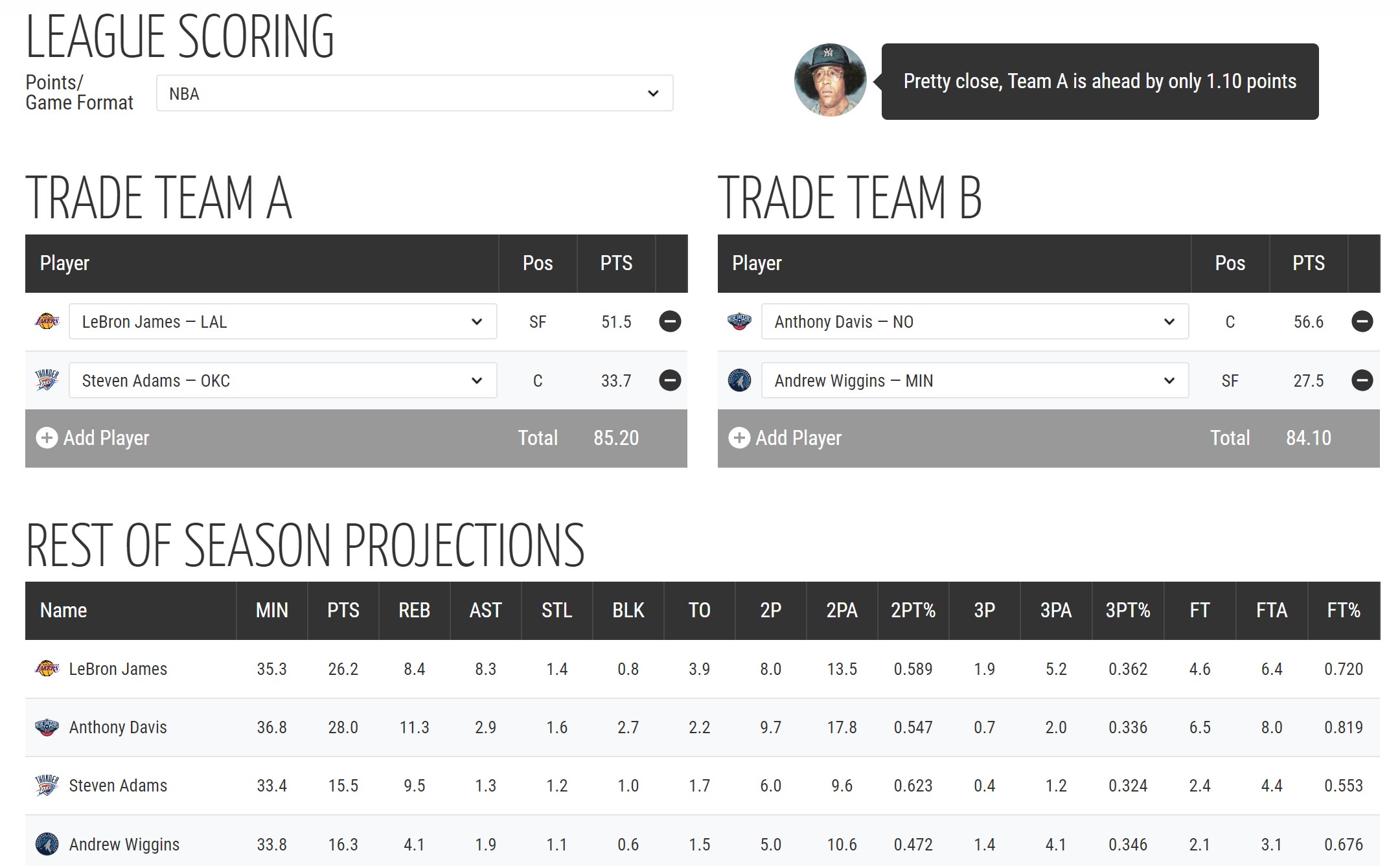 Please, blog, may I have some more?