The whole NBA world held their breath when Caris LeVert suffered a gruesome injury against the Timberwolves on Monday. It looked bad, like the season-ending injuries Gordon Hayward and Jeremy Lin endured. Thankfully, the best-case scenario prevailed and he only suffered a dislocation, meaning he can be back on the court in approximately three months. That's a long time away, which makes LeVert a luxury stash only.
Taking a look at last week's suggestions, Eric Bledsoe had a great week and, as I specifically mentioned last week, the steals improved to 2.0 per game (3 games). Pascal Siakam is on fire, averaging 22 points since I mentioned him. He looks like the real deal and has the ability to be a steady fantasy contributor all season long. The rest of the suggested players to Buy were Derrick White, who had a good and an average game as he gets back up to speed from his injury and Mitchell Robinson, who had a 9 block game and potentially carried many H2H teams to victory last week.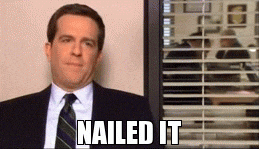 Please, blog, may I have some more?