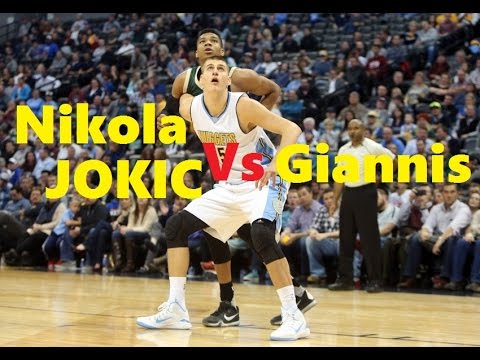 Wow! I mean, what else can you say about this last game before the All-Star break? 90 percent of the league will be jetting off to some tropical island, while the remaining 10 percent get to board their private planes and head to smoggy Los Angeles because they are the best the NBA has to offer, right? Wrong!
Giannis "The Greek Freak" Antetokounmpo will be in Los Angeles, deservedly so, and he finished his last game by messing around for a huge triple double: 1/36/11/13/0/3. Pretty great right, well, yeah, it was pretty great. But the true crime is that the player on the winning team who had an even more impressive triple-double IS NOT EVEN AN ALL-STAR!
Last night Nikola "The Joker" Jokic got the fastest triple-double IN THE HISTORY OF THE NBA! He logged his second consecutive tri-dub in just 14 minutes! No, not a typo, 14 minutes! Jokic finished the game 3-for-3 from deep, 5-for-5 from the line, 11-for-14 from the floor for: 3/30/15/17/1/2! And he is just about 7 feet tall! You better believe I am overdoing it with the exclamation points!
Jokic's light speed tri-dub beat the previous record, which was recorded 63 years ago by Jim Tucker, by two and a half minutes. In 2016, Russell Westbrook got a triple-double in 19 minutes, which seemed insane at the time and most people were surprised to learn that it did not set a record. After that happened, we were reminded of Jim Tucker's 17 minute tri-dub, pretty much everyone just chalked that up to the almost unrecognizable game they played back in the 1950s. When Jokic got his tenth assist to get the tri-dub, there was still 1:54 left in the second quarter!
I think I need to say this again: AND HE ISN'T EVEN AN ALL-STAR! I hope that this travesty leads to another All-Star game change: forget East vs West and just put the best players out there.
Anyway, here is what else I saw last night:
Please, blog, may I have some more?