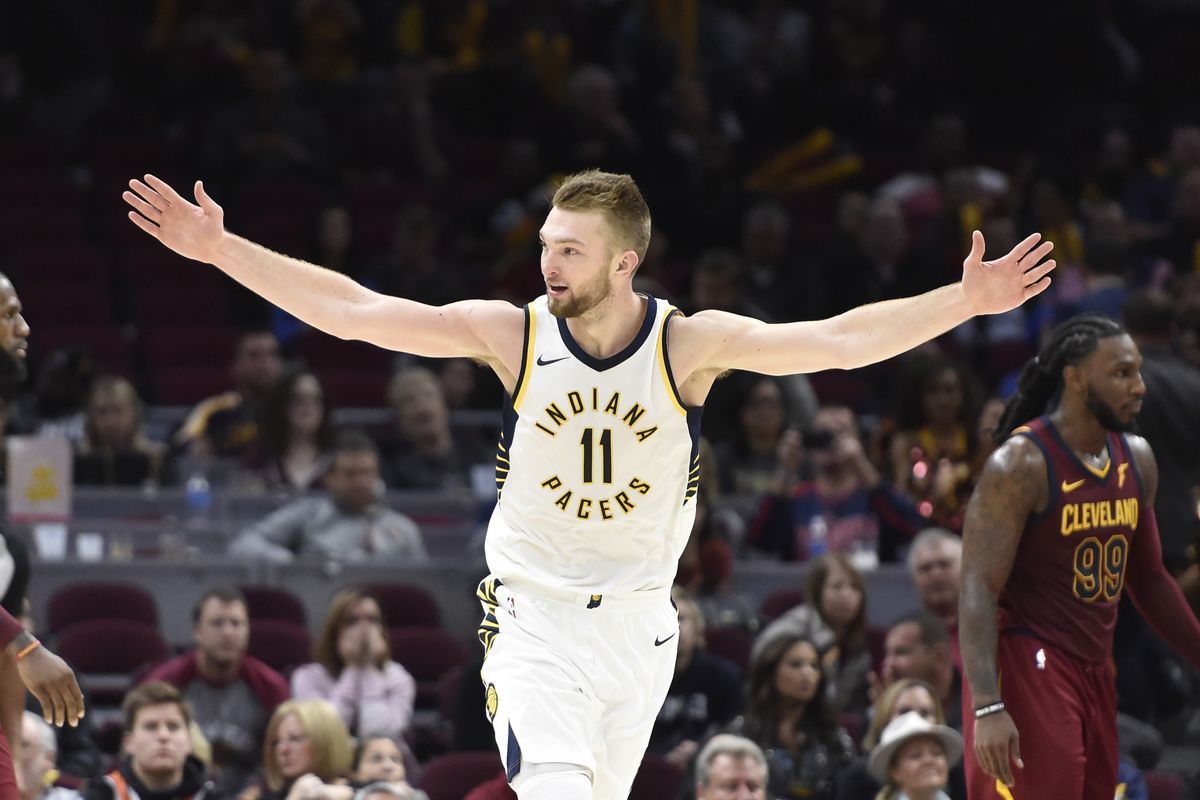 You know a team is peaking at the right time when its role players are shining. The Pacers are getting set for an epic playoff run led by their All-Star Victor Oladipo (3/27/3/5/3/0) and their breakout star Domantas Sabonis (0/30/8/3/3/0). Yes, the 30 points were a career high and, yes, both players were acquired via trade (for Paul George) in the off-season, but that is not even the most amazing thing about the Pacers' season. The crazy thing is that the person who was supposed to be their can't-miss stud has been an all-time dud.
Myles Turner has had an extremely disappointing season in both real-life and fantasy (funny how those are tied together) and last night he may have finally hit rock-bottom: 0/0/1/0/0/0 in just 6 minutes. No, it wasn't injury-related. It was foul-trouble related, which should be strictly a rookie problem for big-men. The Pacers could end up being a very dangerous playoff team if somehow Turner can figure out his issues. My money is on…..drumroll…..no, no he won't. This has been a problem the entire season, so there is no reason to believe he will suddenly be the team star again. I do think he will have some good nights, but overall he will be the same.
The good news is that the Pacers can win without him (maybe that is messing with his head and confidence), so it is not really that big a deal. The bad news is the Pacers cannot win a championship without him. But more good news, nobody expected them to even be in the playoffs, so they are playing with house money.
Anyway, here is what else I saw last night:
Please, blog, may I have some more?