The Suns' off-season produced enough fireworks to sustain Kenny Powers on the Fourth of July.  Unfortunately, if you're a Suns fan, the drama was less of the blockbuster trade or free agent acquisition variety, and more front-page-of-the-tabloid variety.  For starters, majority owner Robert Sarver is putting the team up for sale after being suspended for the entire season.   The news unleashed a circus of speculation surrounding the identity of the next owner, with Bob Iger, Shaq, and Floyd Mayweather Jr. being mentioned as candidates with varying levels of seriousness.  The Suns are also trying to deal a frustrated Jae Crowder, who capped off his summer of discontent by sitting out training camp and pre-season while the franchise works out a trade.  Speaking of pre-season, the Suns got off to an inauspicious start when the Adelaide 36ers came from Down Under and handed Phoenix a loss on their home court.  We all know not to read into pre-season too much, but between distractions at the top, the cloud hanging over Crowder's exit, and simmering tensions between coach Monty Williams and Deandre Ayton, one gets the feeling that the turmoil from their disastrous second round ouster may extend into this season.
Whatever happens, there is still fantasy goodness to be mined from this fast-paced squad.  Here are my assessments as we near the start of the action:
**Sitting out pending a trade
Low-Volume Game Days (five or fewer games across the league): 13
Key Players
Devin Booker: Thanks to improvements in almost every category during 2021-22, Booker snapped back to top-25 form after a disappointing 2020-21 campaign.  I'm watching his steal and three-point numbers this year, after he matched or exceeded his career highs in both last season (1.1 and 2.7 per game respectively).  Improving his FG% to 48% from the 46.6% he posted last season could put him on track to average close to 30 points and 3 threes.  He showed that level of efficiency in back-to-back seasons (2019-20 and 2020-21), so there is still some fantasy upside in his game.
Chris Paul: The road goes on forever and the party never ends for this fantasy all-timer.  He averaged nearly 11 assists last season and swiped 1.9 per game.  Age and health aside, my statistical areas of concern are three-pointers and FT%.  His three point attempts went into a free fall after leaving the Rockets – from 6.1 in 2018-19 down to 3.1 last season.  As a result, he's officially a negative in that category.  And while he's still an above average free-throw shooter, his stratospheric 93% mark from 2020-21 fell to 83% last season.  Given the manic nature of FT%, however, I won't be surprised if he recaptures his career average of 87% this season.
Deandre Ayton: The big man wants more touches.  Will Monty Williams and CP3 direct the offense accordingly, and if not, what does that mean for Ayton's future with the team? Hopefully, those who draft him won't be impacted by the team's "internal" issues, but there is risk given the carry over from the turmoil of last season's Game Seven.  Looking at the positives, it is difficult to find a more consistent fantasy producer year over year, and he is available in the 35-50 range of most drafts.  You draft him for the nightly double-double and stellar FG% on big volume.  You miss out on assists and threes, but the latter category is always rumored to be under construction with Ayton.  I'll believe it when I see it.  The most important categories for his upside potential are blocks and steals.  If he recaptures the 1.2 blocks per game that he put up in 2020-21 over 69 contests, he'll provide great value for those who draft him after pick 40.
Mikal Bridges: Jack of all trades, master of none.  Bridges is a category league and roto stud.  That being said, he tends to be overvalued in drafts considering the fact that turnovers are his greatest categorical strength (0.8/game in 2021-22).  It's often better to go hard after those fleeting counting stats before picking up a low-volume, swiss army knife player like Bridges.  However, I may eat my words if he can return to flirting with 1/1/1 territory, as was the case in his breakout 2020-21 campaign.
Cameron Johnson: Though he likely would have earned it anyway, Cam assumes the role of starting PF by default after Jae Crowder took himself out of the running.  Johnson finished the regular season on a high note and looks to build upon the efficient scoring he demonstrated last season (46/42/86 shooting splits).  But before I pencil him in for the 16.3 points, 3.1 threes, 4.9 rebounds, and 1.1 steals that he averaged across 16 starts last year, it's worth mentioning that Ayton was absent for most of those contests.  Even if a fully healthy Suns starting five tempers some of his upside, Johnson is now only one injury away from being promoted to the second or third option in the Suns' up tempo offense.
Cameron Payne: Everyone's favorite 12-team league assists streamer from last season performed a decent impression of the injured Chris Paul in March.  Filling in at starting PG for 11 games, Payne logged 14.1 points, 1.7 threes, 4 rebounds, 9.5 assists, and 1.1 steals per game.  Look no further if you're in a deeper league or simply looking to hedge against the high likelihood of an extended absence for CP3 at some point this season.  If Payne goes undrafted in your league, just make sure you're the first to grab him if/when the injury news hits.
Dario Saric: For many, Saric is somewhat of a forgotten man after missing the entirety of 2021-22.  At last look, he was sharing minutes with Frank Kaminsky and Cam Johnson off the bench as the Suns prioritized the frontcourt tandem of Deandre Ayton and Jae Crowder.  Depending on what the Suns get back for Crowder, we could see a return to the Saric of 2019-20, who provided useful three-point and rebounding numbers (1.3 and 6.2 per game respectively) in 25 MPG while not hurting category league managers in the percentage columns.  Alternatively, there's an equal likelihood that he fails to meet that expectation if the Suns go back to a committee approach in their backup big man cadre and/or take it slow with Saric's return from a torn ACL.
Bismack Biyombo: It requires an injury to Deandre Ayton, but Biyombo is a serviceable center option when he receives 20+ minutes.  While McGee's departure may look like it could be a boon to Biyombo's bench production, Saric's ability to play backup center will mitigate some of that upside potential when the Suns go small.  Playing time aside, Bismack is a known quantity at this point: boards, blocks, and FG% is what you'll get.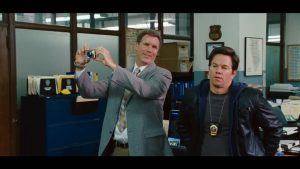 From here, it will be difficult for any member of the Phoenix bench squad to attain fantasy relevance without significant injuries across the team.  Landry Shamet and Timothe Luwawu-Cabarrot have not shown the ability to do much aside from hit threes, Josh Okogie is a break-in-case-of-emergency steals streamer, Damion Lee needs three-point and FT attempts to be useful, and Torrey Craig's impressively bland fantasy profile is nothing to write home about.  If you're scouring the board for upside picks in the final rounds of your draft, I'd look elsewhere.
That's a wrap for my team previews this year.  Check out my Midweek Guidance every Thursday from October 20th.  Good luck on the season and, as always, hit me up in the comments with any feedback or questions!