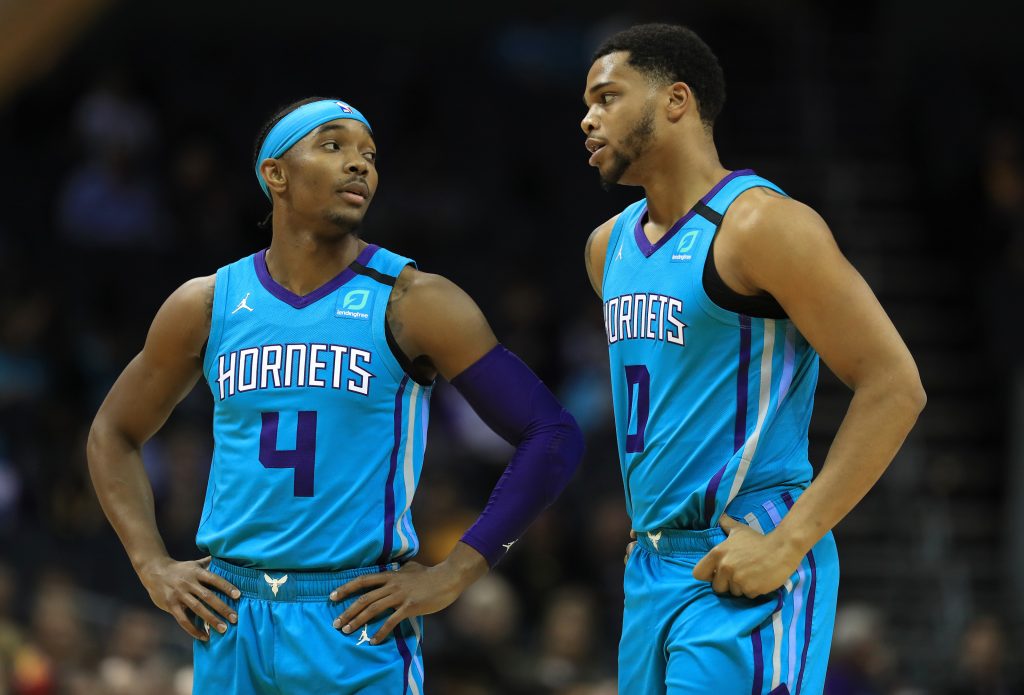 2019-2020 Record: 23-42
Key Returning Players:
Key Free Agents:
Outlook
In 2019-2020, the Charlotte Hornets looked to be a veritable goldmine for fantasy hoops. Practically out of the gate, youngsters Devonte' Graham, P.J. Washington and Dwayne Bacon all showed themselves to be unexpected sources of production. But by the time the season had ended, Bacon had fallen out of James Borrego's rotation and only Devonte' Graham and Terry Rozier found themselves anywhere close to top-100 production. Let's not dwell on the negatives, though. Charlotte is a land of basketball opportunity. As proof, Graham and Rozier finished 12th and 25th, respectively, in minutes played per game. That's a lot of minutes for two solid if not All-Star-caliber players, and it bodes well for future talent.
GM Mitch Kupchak has gone on the record saying that the Hornets won't be buyers in the upcoming free agent class. That's to be expected considering where the Hornets are currently situated, firmly at the bottom of the Eastern Conference with a good amount of young talent. Of course, they also have the third overall pick in the 2020 Draft. Putting aside the pick, what this means is we can expect the young guys to continue getting all the minutes they can handle and to make improvements on what we saw from them last season.
NFBKC IS LIVE FOR THE 2020-21 NBA SEASON
The NFBKC is now LIVE for the 2020-21 season. All contests are available on Registration with Draft Champions leagues ready to begin 30 minutes after they sell out with 2-hour and 4-hour options available. Here's a look at what we're offering hoops players this season:
Sign up and join the action TODAY.  
Guard
Second-year guard Devonte' Graham has proven to be a huge boon, capable of scoring in bursts and dishing out dimes aplenty. If not for the meteoric rises of Brandon Ingram, Bam Adebayo, and Luka Doncic, Graham might very well have won the 2020 Most Improved Player award. Alas, as the shortened season progressed, Graham came down to Earth, finishing at a promising top-75 value. To really solidify his value in 9-cat, Graham has to take better shots—last year he was good for just 38.2% from the field. In a punt FG% build, Graham rockets up to top-40 value. I'm not crazy about any of the Hornet guards. Graham will probably get drafted highly this year on the back of a strong campaign but, unless you're in dire need of assists, the stats Graham contributes can also be had later on.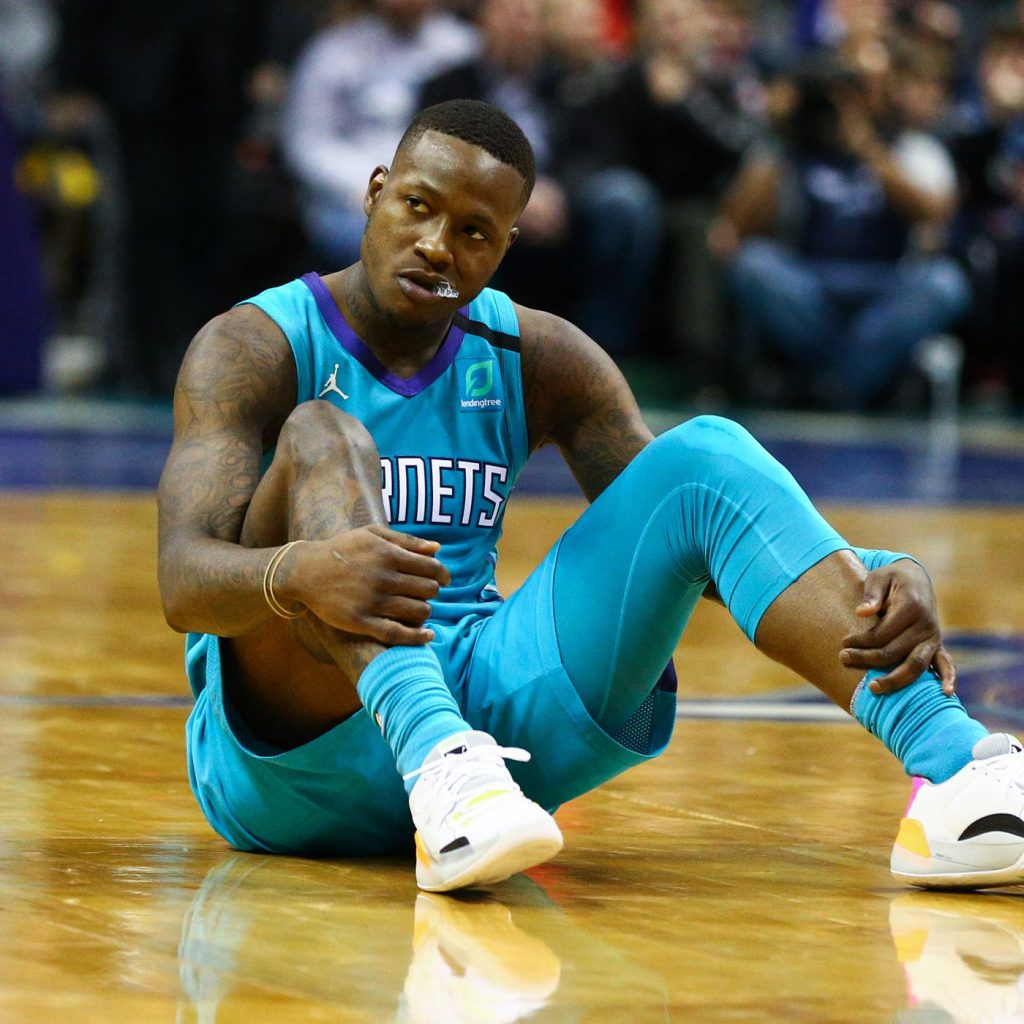 Terry Rozier was reportedly almost traded to the Knicks last year (New York probably dodged a bullet there), and it isn't immediately obvious how he fits into this Charlotte team. He's not that young and he's a volume scorer whose skillset is likely best suited to coming off the bench. If he stays on the Hornets, expect similar things out of him (18.0/4.4/4.1). Even if he isn't part of the team's long-term plans, I still see him getting plenty of minutes. Like Graham, the shooting is pretty bad—Rozier goes from top-75 to top-50 value in a punt FG% build. If he's traded, Rozier's value is likely to go down, so I would be wary of reaching for Scary Terry.
Malik Monk has stretches where he looks like a serviceable NBA starter and stretches where he looks like he's just chucking the ball at the rim and hoping it falls. He's still got plenty of time to turn it around, but I'm not holding my breath. I will say that he can get hot in a hurry, so he's always worth picking up until he cools off in case you catch him during what I'm calling the Monthly Monk Special. Case in point—in the last seven games of the shortened season, Monk averaged 18.3/3.7/2.0 with 2.1 threes a game in 29 minutes of action.
Forward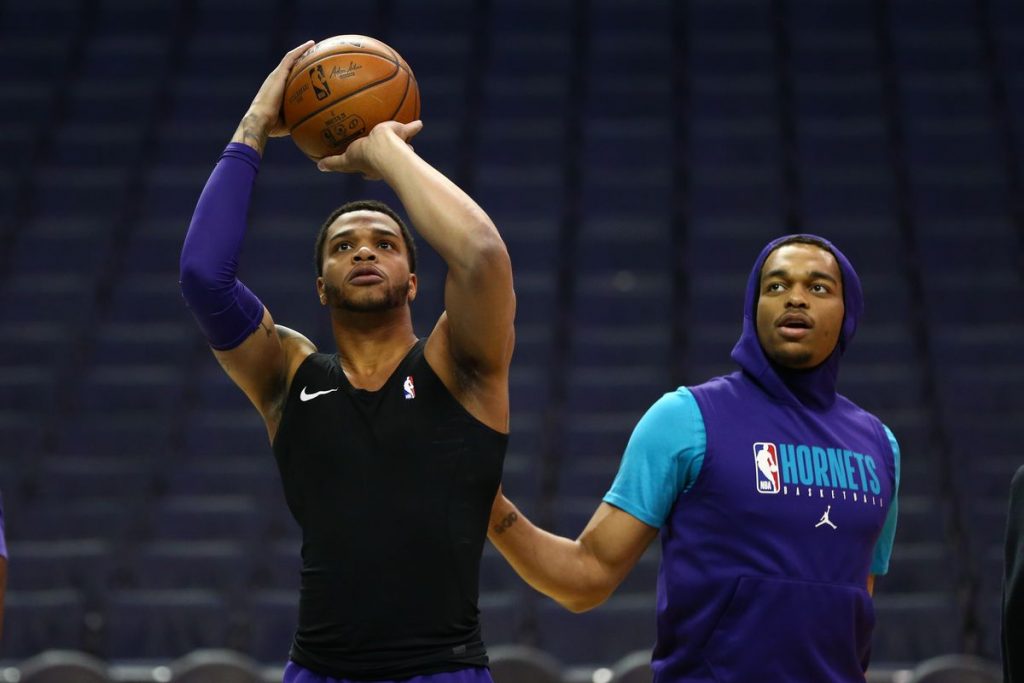 P.J. Washington was enigmatic last year. On the one hand, the former Wildcat nearly joined the 1/1/1 club, falling 0.1 steals and 0.2 blocks shy. On the other hand, he didn't do any one thing exceedingly well.
As was the case with Washington, the minutes were there for Miles Bridges but the talented swingman didn't quite put it all together. The similarities don't end there, as both former 12th-overall picks put up nearly identical stats in the major categories, with Bridges shooting better from the line (on low volume) and Washington shooting better from the field.
Both of these guys are already fantasy assets, but it's their upside that'll get them drafted. Washington was marginally better last year, finishing a few spots ahead of Bridges in eight fewer games. I like both these guys quite a bit, giving the slight edge to Washington for his efficiency from the field and stocks contributions.
Man, I can't believe it. At age 34, Marvin Williams is hanging up his jersey. I've always rated Williams highly for his ability to score and contribute across the board, but last year Williams finished outside the top-200 after splitting time with the Hornets and Bucks. The days of Williams shoring up the end of my bench might just be over. I know, he must be devastated. I'm expecting him to @me on Twitter begging for his job back—any day now, Marvin.
On the subject of dwindling careers, the Nicolas Batum era in Charlotte has almost certainly come to an unceremonious halt. The Hornets have no real reason to bring him back other than in a mentorship role, but even if that happens he won't be relevant in fantasy. Who else remembers that 2014-2015 Portland Trailblazers team with Damian Lillard, Wesley Matthews, Nic Batum, LaMarcus Aldridge, and Robin Lopez? That team was rock-solid.
Center
Move along, nothing to see here. Even with Bismack Biyombo and Willy Hernangomez potentially leaving in free agency, there's just nobody to get excited about in this ragtag bunch. Cody Zeller could be an end of the bench type guy, but is likely better utilized as a consistent boards streamer. He's a better NBA player than fantasy asset, and there are guys with upside I'd rather gamble on near the end of the draft.
As a lifelong Knicks fan, no one was higher on Hernangomez than 2017 me, but the dream of a Porzingis/Hernangomez frontcourt is long gone. Biyombo is a blocks streamer if he stays.
If the Hornets end up getting James Wiseman or another highly-touted big in the 2020 Draft, this could be a dream scenario for immediate playing time.