As we prepare for the 2016-17 Fantasy Basketball Season, I'll be taking a look at each NBA team with their major adds and drops to see if we can pan for any surprise rotational gold.  This open is especially witty for the Nuggets.  We'll be counting down from worst NBA regular season to the best, mainly because I'm still figuring out how to rank the Warriors…
Phoenix Suns (23-59)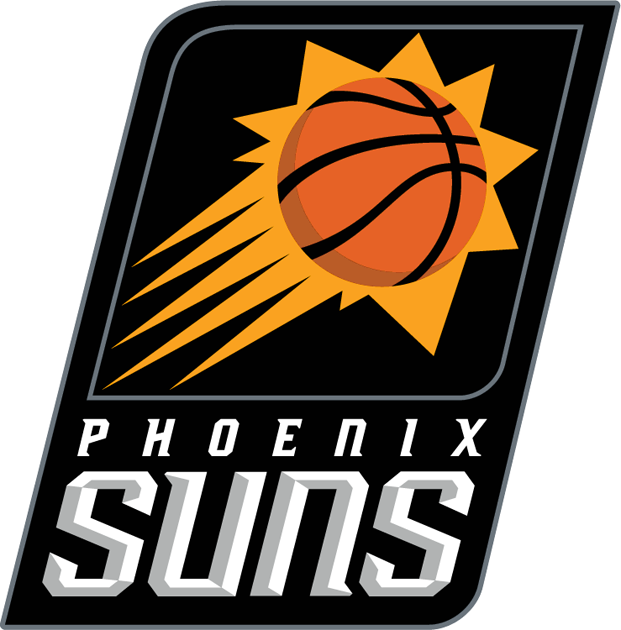 Key Acquisitions:
F Jared Dudley
F/C Dragan Bender (Rookie)
F Marquese Chriss (Rookie)
G Tyler Ulis (Rookie)
G Leandro Barbosa
Key Losses:
F Mirza Teletovic
F Jon Leuer
G Ronnie Price
G/F Chase Budinger
A Feeling of Complacency
Is it weird that I always really liked the Suns logo?!  It just looks cool every time I see it!
What a draft day for the Suns!  Absolutely loaded at guard, the Suns manage to snag two upside-y bigs that can stretch the floor, hit treys, and play some D.  Of course, they're 19-year-old projects and have a wide range of outcomes, but as a rebuilding team, they made awesome moves.
Besides the rookie class, the Suns hold off on free agency and only invest in a few Milk Duds.  They still have one too many guards, but given the injury issues of Knight & Bledsoe, depth isn't the worst thing.  That said, it wouldn't be surprising to see one of the two dealt at the deadline through Phoenix's rebuilding efforts.  But going into opening night, here's how they're looking:
PG – No matter what happens with the crowded Suns G rotation, Eric Bledsoe is gonna start, play a ton, and dominate.  Mini-Bron!  Although I have it on good authority that's also what LeBron calls his – – Nevermind.
I'll go ahead and talk about Brandon Knight here.  Maybe I should've made a PG/SG position just for him…  A lot of speculation out there if he starts vs. plays 6th man and backs up both G spots, and I'm leaning more and more towards the latter.  Which wouldn't hurt his value too, too much.
Phoenix also has Ulis , who slid to the second round due to his height.  Ulis had a great Summer League showing, but is unlikely to have much of a role, if any this year.
SG – Devin Booker really surprised me last season.  I thought he was gonna come out and be a pretty boring ThrAGNOF, but he chipped in FT volume and dimes at an impressive rate.  He was 17.4/3.0/3.5/0.6/0.3 as a starter last year with 1.5 treys; however, at 41.2% from the field overall, it would've been nice to see more like 2.5 treys.  Maybe with a better supporting cast, he can improve on the shooting.  At 6-6, I wouldn't be surprised to see some small ball E Bled/Knight/Booker line-ups either.
Behind Book, the Suns brought in vet and former Pirate captain Leandro Barbosa for some depth and there's still Archie Goodwin, who is surprisingly still only 21.  If E Bled or Knight is dealt at the deadline, we could see Goodwin having a role again, even if his FG% and TO rate will destroy ratios like when he started last year…
SF – The Suns stay SUPER boring, and bring back the super character of P.J. Tucker.  Super sucks for T.J. Warren, who has shown a few flashes.  Warren is coming off a broken foot, but is likely to be ready for the start of the season.  Maybe they ease him in and hope Tucker on a cheap contract can garner some trade bait.
PF – Hereeeeeee's where it gets interesting!  Dammit, not really, I honestly had forgotten about Jared Dudley, even though I just typed his name 20 minutes ago to format this article.  He's the epitome of boring.  I'm surprised the Nets didn't sign him…  To be fair, Milk Duds was pretty useful at 10.1/4.1/2.7/1.1/0.2 with 1.8 treys as a starter last year, making 49% from the field with only 1.0 TO.  METRICS WHORE!  The Suns starting SF and PF could start a metrics-brothel.
I'm going to leave Len for the centers, well, the hell with it.  Let's talk some Alex Len now, because even though he's likely gonna pick up more 5 minutes than the 4, he might fit in some PF run too.  The Suns hate him though.  HATE HIM!  After giving us some sexy flashes last year (13.7/11.2/2.1 March with a pretty sizable FT volume), they bring in Milk Duds as a smaller stretch 4 and it'll be tough to see Len cracking much more than 25 overall minutes.  Despite his height, he's not the best shot blocker and he shoots a lot of mid-range so his FG% isn't great either.
Then to project #1 – Marquese Chriss.  He was flying up draft boards in the days leading up to the big night, and I think the Suns got a steal here.  Unfortunately his Summer Ball numbers weren't great, shooting 33% from the field, missed all 7 of his treys, and averaged 3.33 TO and 5.33 fouls a game.  That said, I think he has a better chance of staying on the roster than project #2 since the Suns have less PF depth…
C – …but they loaded at center!  Including the dynamic, spry, other-worldly ability of the one and only Tyson Chandler.  Your starter, ladies and gentleman!  Although as much as Slim likes to slam ol' Tyson, he actually had a decent second half of 8.9/10.3/1.2/0.5/0.8 in his last 33 games, shooting 63.3% from the field and 60% FT in a very low volume.  Rebounds is a cat, Slim!  I'll like Chandler over say, Julius Randle?  And it makes sense for the Suns to start him and play him 26-27 MPG out of the gate, to try and drum up some trade value.
Len is likely to play more here than PF, but if there's any leftovers, it could go to project #2 – Dragan Bender.   Bender also struggled in Summer League – playing even worse than Chriss – shooting 27.5% from the field and averaging 3.8 TO with a 50% FT clip.  Yuck.  I think D League is Bender's short-term future, but maybe they let him stay up with the big boys and play junky junky time.  Also something LeBron calls his – –  You get the picture.
JB's 2016-17 Projection: 30-52
Even though they're rebuilding, if the guards stay healthy they will be better than last year.