As we prepare for the 2016-17 Fantasy Basketball Season, I'll be taking a look at each NBA team with their major adds and drops to see if we can pan for any surprise rotational gold.  This open is especially witty for the Nuggets.  We'll be counting down the teams from worst 2015-16 NBA regular season to the best, mainly because I'm still figuring out how to rank the Warriors…
Philadelphia 76ers (10-72)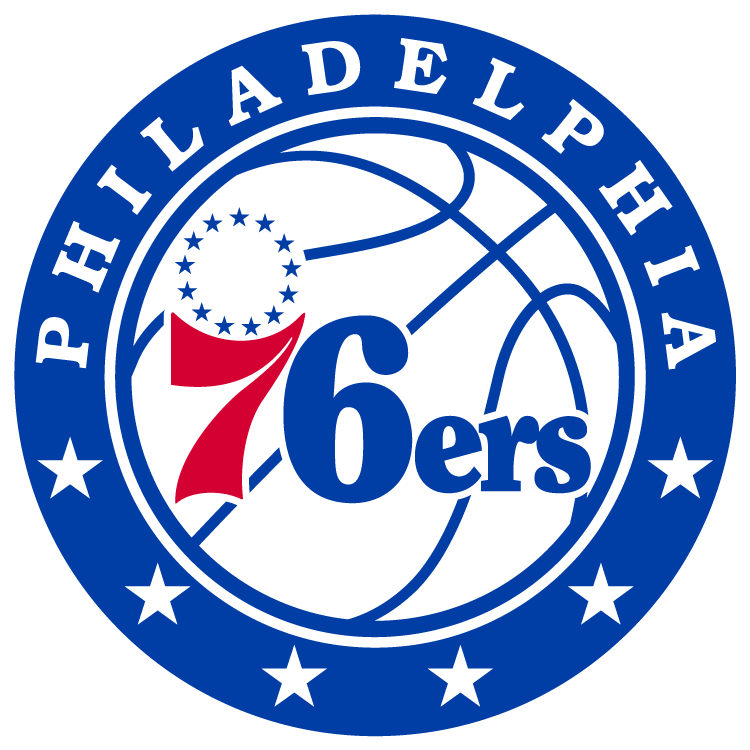 Key Acquisitions:
F Ben Simmons (Rookie)
G Jerryd Bayless
[edit – he's coming!] F Dario Saric
G/F Gerald Henderson
G Timothe Luwawu (Rookie)
G Sergio Rodriguez
Key Losses:
G Isaiah Canaan
G/F JaKarr Sampson
F/C Elton Brand (hahahaha I keed)
WE NEED BIG MEN!  THE NBA IS WON WITH BIG MEN!  BIG MEN BIG MEN BIG MEN!  …and then Sam Hinkie starts brushing his teeth with his forefinger…  Then following this 3-year, drug-fueled, obsessive binge, he steps out before being fired…  It's like Requiem For A Dream but he didn't lose an arm!
So now we have some new GM named Bryan Colangelo, which sounds like some sort of hybrid citrus fruit.  He should do an Amazon Prime Day flash sale and unload half the roster…  But until then, we can only break down who they have on paper right now:
PG – JB is a starter!  Something no one ever told me on organized teams…  Wahhhhh, I'm Jarrett Jack!  With Ish gone, Bayless assumes the starting role unless backup T.J. McConnell somehow takes the starting role.  I guess it's possible TJ starts, but the Sixers love 3PT shooters at point rather than ball handlers…
Bayless had a pretty pedestrian 10.4 Pts 3.1 Ast in 29 MPG last year, but did knock down 1.9 treys (by far a career high) and nab 0.9 steals.  He played a lot of swing minutes off the bench, but his numbers as a starter in 32 MPG are actually worse.  So there's not exactly a ton of upside.  That said, something like 13/3/4/1.2/0.2 with 2.5 treys a game isn't out of the question.  Boring, but streamable and verrrry useful in the deep leagues.
SG – Welcome to the mess, Gerald Henderson!  I guess the Sixers want nothing but completely bald guards…  It doesn't get much more boring than Hendo, but the price wasn't bad at 2 years, $18 mil.  The Sixers will just hope he turns into something.
I want to talk now about my boyfriend Timothe Luwawu.  This dude is AWESOME!  He's still pretty raw and not doing great in Summer League, but there's some long-term upside here.  Depending on Sauce Castillo, Luawawu is likely destined for some D-League time.
[edit] I'm going to put Dario Saric here, because I think he pushes Hendo for playing time and they move Covington to the pure 2.  After winning MVP at Olympic qualifying, Saric announced he will indeed come to the NBA after it sounded like he might stay when I originally put this update together.  Last year in Euroleague he was 11.7/5.8/1.5/0.5/0.5 in 22.5 MPG.  So not "dominant", but he did shoot 50% from the field with 1.2 treys.  He's definitely got some multi-cat upside, but it depends on the run he gets.  At 6'10, he can indeed hang with SF, but this team just keeps getting bigger and bigger!  The Hinkie fingerprint remains…  Worth a flier in deeper leagues, I don't think I'd invest in redraft.
SF – Speaking of D-League, how about the ascent of Lord Covington!  I wish he was handed the keys to the offense…  While it was overall a pretty disappointing season for Robert Covington, don't forget he was hurt early on and did improve his REB/STL/BLK.  I'm going to like Covington a good bit heading into the season as long as he's healthy.
PF – Yikes, to the big men… where it gets messy.  Well, it shouldn't be "that" messy for Ben Simmons, who should get his no matter what.  Looking at this roster and the complete and utter lack of playmakers, I'm starting to buy in more and more on Numero Uno.  He's playing pretty well in Summer Ball – mostly keeping the TO down, getting dimes, hit some jumpers his last game…  I like it.  I'm going to lump Noel into the C discussion, but as Slim mentioned on our last Podcast, this has become the complete and utter death of Jerami Grant, who was a key contributor in even shallow redrafts last year!  Uggghhhh.  All those blocks, GONE!  Instead we get anemic block rates from Okafor…  Aight, aight, to the center:
C – Ummmm, Jahlil Okafor is hopefully traded?  You're only gonna play Nerlens Noel 20 a night?  Is Joel Embiid secretly Greg Oden?  All these questions and more will be answered in 2016-17!  Can I end my preview there?  Fineeeeee.  I think I'd still have to rank Noel first of the group because, well, he's by far the best in fantasy.  I've always felt Okafor is a little overrated, but he surprised with a usable-enough 68.6 FT% and "only" 2.3 TO, two knocks on his game I thought would be worse.  That said, 7.0 rebounds in 30 minutes is pretty atrocious, with only 1.2 blocks factored in as well.  I'm completely and utterly avoiding unless he or Noel are dealt.
Then to Embiid, and just who knows what you'll get.  Without a trade, I can't see more than 15 MPG, and even with a trade, 22-23 seems about the max.  He just feels like the worst asset right now – not enough upside for a shallow league gamble, too much downside to take a risk in a deeper league where you need just mindless production.  I'll be surprised if I get any of these Philly bigs.
JB's 2016-17 Projection: 15-67
I think Simmons is enough of an asset to give them 50% more wins.  Even though it's still not a huge upgrade haha.