As we prepare for the 2016-17 Fantasy Basketball Season, I'll be taking a look at each NBA team with their major adds and drops to see if we can pan for any surprise rotational gold.  This open is especially witty for the Nuggets.  We'll be counting down from worst NBA regular season to the best, mainly because I'm still figuring out how to rank the Warriors…
New York Knicks (32-50)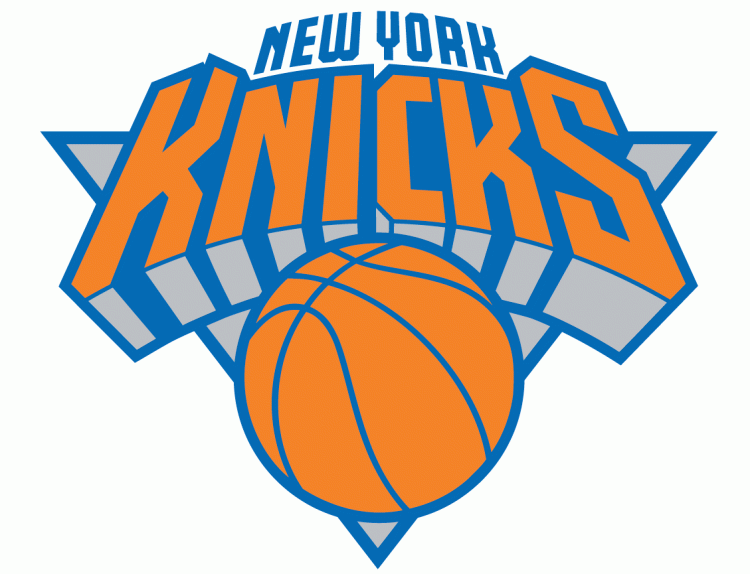 Key Acquisitions:
C Joakim Noah
G Courtney Lee
G Brandon Jennings
F Maurice Ndour
C Guillermo Hernangomez
Key Losses:
G Arron Afflalo
G Jose Calderon
G Langston Galloway
F Derrick Williams
G Jerian Grant
F Lance Thomas
Derek Fisher's Mind – he really thinks he can play again?!
"They're saying us and Golden State are the super teams…"  WHO?!??!  Hilarious.
Despite that kind of absolute lunacy, the Knicks did vastly improve.  While the Knicks weren't necessarily "bad" on defense, they add Lee and Noah to bolster the holes Melo and Rose pose on the defensive end.  And not like they need another scorer with Rose and Melo…  With all these one-syllable names for their starters, we have to just call Porzingis "Goose"!  Rose, Lee, Melo (I guess that's two syllables, dammit!), Goose, and Noah (dammit that's two again!).  This super intro is going nowhere.  Here's how the Knicks have assembled their super team:
PG – Projected Starter – Derrick Rose
Rose is really gonna frustrate some Poison Goose owners, that's for sure!  Goose is gonna go like 55% from the field on 14 shots, while D Rose is at 25% on 25 shots.  At least Rose scrapped the terrible 3PT% by taking drastically fewer triples, and lowered his TO to 2.7/game, best since his rookie season.  That of course comes with only 4.7 AST, and he still shot only 42.7% overall.  Not to mention his FT volume was a career-worst last year.  At this point, I think Rose is what he is.  A decent enough last PG on your team, and maybe someone you nab at 100-110 if you need scoring.
Key Reserves – Brandon Jennings
It also doesn't help Rose all that much that BJ is looming behind him for rough nights.  BJ was pretty vintage BJ last year – some scoring, decent assists with low TO, horrible FG% and jacks ton of treys.  Kinda hard to believe Jennings is only 26 too…  We know how brittle Rose is, so Jennings might make for a pretty interesting deep league stash.
SG – Projected Starter – Courtney Lee
I just yawned thinking about what to write here.  They won't need the offensive upside of Holiday with the starters, so expect your typical Lee wing defense.  10 Pts, a trey, a steal and virtually no TO.  Hey, it has its REL use!  I may or may not be the REL Lee owner…
Key Reserves – Justin Holiday, Sasha Vujacic
Holiday has flashed some nice shizz when given a chance (29/3/5/2/1 in the 15-16 finale), and even though SG depth isn't too pretty in NY, he's just not the most necessary fit.  Vujacic is a boring old ThrAGNOF that'll play in some stretches here and there.  Meh.
SF – Projected Starter – Carmelo Anthony
Mannnnn, Melo has been declining.  All the way down to 21.8 PPG, FG% declining, D stats declining…  But surprisingly, even on an awful team where maybe this SHOULDN'T have happened with a scorer like Melo, he did post a career-best 4.2 dimes.  That's nothing to sneeze at, especially with AST-anemic guards.  While people might fixate on everything else declining, I don't think it'd be a shock to see 5+ dimes.
Key Reserves – Lance Thomas
The Knicks could bring back Mr. Cleanthony Early and have some dude named Mindaugas Kuzminskas coming from overseas to try and make the team, but neither are givens to make the roster.  So looks pretty locked up for Lance Thomas to get all the backup SF run he can handle on a fresh, new 4-year, $27 mil deal.  Not bad for a guy we thought might not make the roster a few years in a row…
PF – Projected Starter – Kristaps Porzingis
Kristappppps.  POISON GOOSE!  Kristappppps.  POISON GOOSE!  Just so epically poisonous, and going to make a huge splash (pun?) in my ranks this year.  14.3/7.3/1.3/0.7/1.9 with 1.1 treys in a rookie season is absolutely nothing to sneeze at.  Especially since Phil J said he would only play 15 MPG at first.  That ended quick!  There were a few peaks in valleys in his run that had him at only 28.4 MPG; imagine what he's gonna do at 32+ with a full year under his belt?!  Yes, he was a little booboo prone due to being a toothpick, but he's bulking up and ready for a big year.
Key Reserves – Maurice Ndour
Sure, all the Cs listed below could play some backup 4 as well if need be (same with Lance Thomes), but for now their depth chart has this dude there.  He had that pesky leg stress reaction injury with the Mavs last year who waived him, and he barely played for Real Madrid in his pro ball 2015-16 campaign.  But he can apparently be a shot blocker, so could be on the radar if there's injuries.
C – Projected Starter – Joakim Noah
Goromotaro!  Noah gets to go back to starting, and like a true New Yorker, whine his ass off to the refs.   Despite a pretty disastrous overall season, once Noah got a little run he had a 12 game spurt of 6.5/9.8/4.8/0.6/1.4.  Then his shoulda kinda sorta started falling out.  Same point with Melo's dimes go here too, I think Noah fits the team well and we know he can dime with a PG he's familiar with in Rose.  Noah could actually become a nice value in 15-16.
Key Reserves – Kyle O'Quinn, Guillermo Hernangomez
The Irishman!  Man, he has a fun fantasy set of skills by being able to hit all the cats, bang treys, hit FT, but it just hasn't come together.  Then they also have this giant 7-foot Spainiard to vie for the backup run, although he's still reportedly raw.  That's what they said about the Goose though!
JB's 2016-17 Projection: 47-35
I actually think this Super Team will be a playoff team, and I guess for the Knicks that's super enough…