As we prepare for the 2016-17 Fantasy Basketball Season, I'll be taking a look at each NBA team with their major adds and drops to see if we can pan for any surprise rotational gold.  This open is especially witty for the Nuggets.  We'll be counting down from worst NBA regular season to the best, mainly because I'm still figuring out how to rank the Warriors…
Milwaukee Bucks (33-49)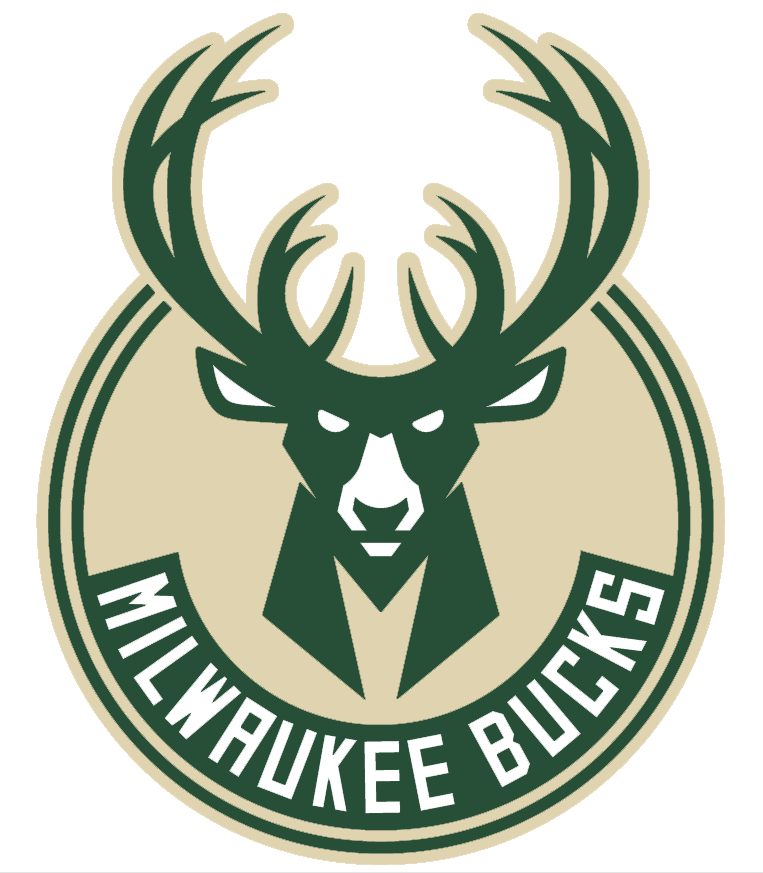 Key Acquisitions:
F Mirza Teletovic
F Thon Maker (Rookie)
G Matthew Dellavedova
G Malcolm Brogdon (Rookie)
Key Losses:
G Jerryd Bayless
G O.J. Mayo
G Greivis Vasquez
Jason Kidd going on power trips and DNPing Giannis
Not a ton of turnover for the Bucks, who don't lose much and don't gain much, player wise.  They DO gain a full season of ridiculous play from Giannis, so that definitely counts for something!  I don't know how much further they could go than barely squeaking into the playoffs, but anytime you have a Freak like Greek, your franchise is going in the right direction.  Here's how the rest of the roster is looking around him:
PG – Projected Starter – Matthew Dellavedova
The Aussie Delly might be the least interesting starting "PG" in the NBA.  He's really just a placeholder while Giannis plays PG.  In that vein, Dellavedova makes a ton of sense for the Deer for his defense and ability to hit an open trey.  I can't see him being any more than a streamer in 12ers.
Key Reserves – Michael Carter-Williams, Tyler Ennis
Ennis is a distant third, even with MCWs awfulness as the backup.  But alas, MCW might actually be a great fit to lead the second unit, play all the minutes when Giannis is sitting, and provide a little spark.  And by spark, I mean literal sparks that fly when he bricks a FT off the rim…  The TO are still way too high, FG% blows for a guy who doesn't make 3s, but in a deep league sense, the minutes he does play against weaker opposition should be semi-useful.
SG – Projected Starter – Khris Middleton
As I mention in the ranks, Middleton's numbers – particularly the dimes he chipped in – actually went UP with the ascension of Giannis at the end of 15-16, so I'm pumped for another big year from The Duchess.  Gotta love the FT volume too.  Man, this is actually a pretty fun young team.
Key Reserves – Rashad Vaughn, Malcolm Brogdon
Damnnnnn, I like both of these guys!  Brogdon I felt was MASSIVELY underrated coming out of college as a wing defender and usable scorer, and Vaughn is still only 20 with some upside.  Neither are very interesting for this season or warrant a hold except in the deepest of dynos, but if The Duchess should need some beauty sleep, I could see either one being a decent stream.
SF – Projected Starter – Giannis Antetokounmpo
Is he a SF?  A PG?  He's 7 foot, so he must be a C!  It's a bird, a plane, it's GREEK FREAK!
As mentioned in the ranks, over his last 26 games he went went 18.8/8.4/7.5/1.5/1.9 on 51.5% shooting.  7.5 dimes with 1.9 blocks?!?!  Lord, give me strength!  It's Greek's team, and the upside is tremendous.  I just wish the ADPs had him more like a late 2nd rounder than a late 1st rounder…
Key Reserves – Steve Novok?
Maybe Teletovic plays some 3, but we'll save him in the PF rundown.  Maybe Vaughn could sneak into some backup SF minutes.  This is the pretty bleak black hole, but whomever can get the 13-14 minutes Giannis is sitting – if they're already playing somewhere else a tad as well – could play into some super-deep league usefulness.
PF – Projected Starter – Jabari Parker
Just like our other friends in SAC and PHI, apparently the Bucks wanna stack up big men with reckless abandon.  But despite the depth at PF and C, I think Jabari could have a pretty interesting season.  Over the final 29 games, Jabari went 18.8/6.2/2.2/1.1/0.3 shooting 50.1%.  It's fairly empty scoring, but usable enough, especially at the FG% at that volume.  The 36.7 MPG over that stretch may have inflated the numbers a smidge, but I think he can be late-round usable.
Key Reserves – Mirza Teletovic, Thon Maker
Ruh roh!  This is where things get a little tricky.  If the Bucks indeed want to play as the most oversized team in NBA history – hell, Giannis is their PG after all – then playing Mirza at some 3 makes sense.  Regardless of his role, Mirza should play 20ish minutes off the bench for some ThrAGNOF.
Despite what Bucks GM and Jurassic World owner John Hammond said after picking Maker, I don't know if he is going to be a "rotational player, at a minimum" right out of the gate.  There just ain't the minutes!  But Maker was fairly decent in Summer Ball (which surprised me with several other "projects" playing pretty crappy – Ingram, Bender, etc.), averaging 14.2/9.6 with 1.0 blocks.  He shot well under 40% and had a 10 foul (!!!!) game, but all-in-all fairly encouraging.  He's worth a dyno flier for sure, but he's likely not cracking my top-150.
C – Projected Starter – Greg Monroe
Even though the Bucks have tried their hardest to sell their awesomely-fitting nicknamed Moose, Monroe is still on the squad.  Maybe a deal can happen before opening night, but who knows.  Until then, I think another sub-30 minute, 15/8 kind of season with about a steal and just under a block.  Yawn.
Key Reserves – John Henson, Miles Plumlee
As much as the Bucks hate short people, they equally hate John Henson.  It makes no sense! "That tall muppet man IS THE DEVIL!"  You gotta say that in Kathy Bates' voice from The Waterboy…  After paying Henson a nice piece of change, they decide to shit all over it and sign Miles Plumlee too.  What in the wide world of sports?!  I guess they "know" they're dumping Monroe?  But now they don't have any bargaining power!
One of the 3 is barely going to play if Monroe is still rostered, and sadly I think it's actually Henson.  Plumlee showed a few flashes last year, and surprisingly was at 0.8 BLK in only 14:15 MPG.  They're kinda the same player, with some irony that they're Chapel Hill vs. Duke.  Fine, Duke can win this contest of awful backup NBA centers!
JB's 2016-17 Projection: 38-44
They'll be a little better than last year, and be anchored by the emerging superstardom of Giannis, but I think they're still on the outside looking in of being a perennial playoff team.