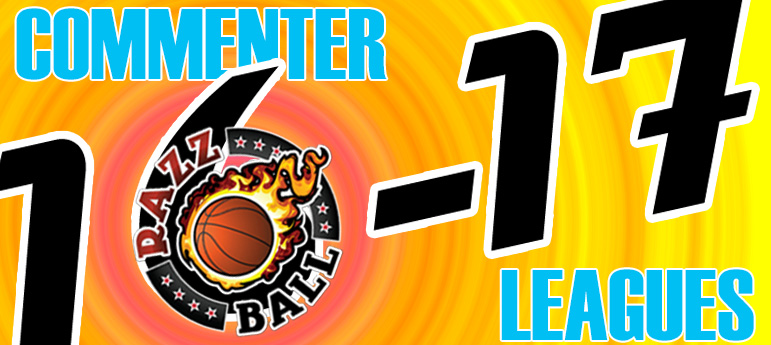 See, this is how to use the All-Star Break, as catch up time! No, not ketchup time, although ketchup is delicious. I hate that ketchup has become a poster child of the worst condiments you can use, it's f-in' delicious! Although, as you'll see in a second, it's not like I'm a champion of healthy eating!
As promised – just a biiiiiiiiiiiiiiiiiit late – 2015-16 RCL Champion Nick is Razzy gets their own food-shaming video! While it wasn't quite as painful as the hot wings challenge, my stomach and system took a little over a day to re-calibrate haha. Congrats again Nick, here ya go!
To the current RCLs, and oh boy, more JB shaming… Not my finest week, that's for sure! Big Baby's Lovechild beat me 7-1-1 to move to 100-42-2 (the first RCL team to top 100 wins), moves to a whopping 7-point lead in RCL points, and became one of only two RCL teams to secure a playoff spot. Shame! Shame, JB, shame! To be fair, a lot came down to the final Sunday games! I'll whine more below…
Check out how your teams stacked up after week 16 in the 2016-17 RCL Master Standings Table table, and here's some notable takeaways from the past complete week across our 23 RCL Leagues:
Please, blog, may I have some more?