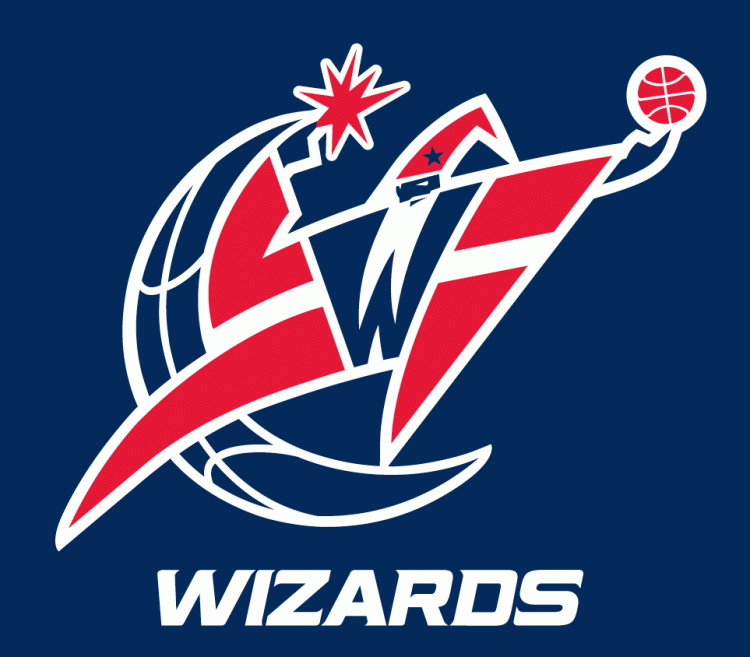 2018-19 Record 32-50
Key Acquisitions
Isaiah Thomas
Admiral Schofield
CJ Miles
Key Losses
Team Outlook
The Wizards are a mess! On the court, off the court, and in the front office. However, that doesn't mean there won't be positive fantasy assets to be found in the nation's capital. But first, back to the mess. The Wizards most highly paid asset, John Wall, was injured and while at home, hurt himself more severely. Having had an initial procedure which was going to keep him out of the balance of the 18-19 season, Wall slipped and fell, completely rupturing his Achilles tendon and is now in danger of missing the entire 19-20 season, just as his stupendous max contract kicks in. For reasons I simply cannot fathom, Ernie Grunfeld survived as GM since 2003. Today's NBA dictates you must have 3-and-D wings to have a competitive team. Two of his best draft selections, Otto Porter and Kelly Oubre, fit the mold exactly. In the span of a month, Grunfeld shipped them both away for what amounts to a breakfast platter at Denny's. The Wizards best player will certainly be the Bradley Beal, whose name will always be preceded by "poor." As in poor Bradley Beal, what did he do to deserve this crappy situation? The new general manager, Tommy Shepard, needs all of our prayers. He added Davis Bertans, Isaiah Thomas, Ish Smith, CJ Miles, and drafted Rui Humichura and Admiral Schofield. Shepard also plucked three little-used youngsters from the Lakers roster, as they were shedding players and salary to fit Anthony Davis in. Moritz Wagner, Jemerrio Jones, and Isaac Bonga (all household names) come to the Wiz who are hoping for a diamond in the rough.
If this team does not finish in the Southeast Division basement, I will eat my hat.
Point Guard
John Wall did average 20.7 points and 8.7 assists in 32 games before he got hurt, so if you have a strong digestive tract, you can draft him in a dynasty league and wait for next year. Otherwise, leave him be.
Grabbing Isaiah Thomas to fill the PG hole looked like an underrated signing, but it was given a typical Wizards curveball when he hurt his thumb attempting to play defense, preparing for the upcoming season. Thomas will miss the next 6-8 weeks. Snatch him with one of your last picks and go rub your four-leaf clover, hoping that he returns to something close to the Boston IT of 2 years ago.
Ish Smith will start in the interim, and will provide some points and dimes, but will split time when Thomas is healthy and won't do enough to target unless you are in a deep league.
Isaac Bonga played 22 games as a Laker last year and barely averaged 1 PPG – but is known for his defensive chops, which you must be known for when averaging 1 PPG.
I generally say any starting PG is worth a draft slot, but this may be the exception. A mess.
Shooting Guard
"Poor" Bradley Beal, — the Wizards say they have no plans to trade him. Fear of him being traded is the only reason you should not pull out all the stops to try to get him on your roster. After Wall's injury, his star shined more brightly, as you could pencil him in for 25 PPG, 5 RPG, 5 APG, three 3's, a steal, and solid percentages.
Justin Anderson and Jordan McRae are listed on the roster as shooting guards but combined they did not average 10 points per game last season, so shooting guard is a relative term. You are now starting to see why the "poor" adjective applies to Mr. Beal. There is not a decent option to give him a few minutes rest for a breather. More mess.
Small Forward
This looks like Troy Brown's job to lose. The Wizards have high hopes for last year's first-rounder who averaged a stout 5 PPG in 14 minutes, but Brown now has a slight hitch in his giddyup (strained calf) and will be out 4 weeks. His chief competition, CJ Miles, has a stress fracture, so he may not be ready when camp opens either. Last year, CJ averaged 6.4 PPG. You may want to take a flyer on CJ if you look up late in your draft and you need 3's.
Sam Dekker and the second-round pick Admiral Schofield are on the roster, but the former Wisconsin star has never quite found his NBA niche. The latter, while built like a tight end, will take some time to find a productive NBA fit. My advice would be to take Troy with your last pick and hope he steps up and makes you proud. More mess.
Power Forward
Who will start at power forward on this team is a toss-up. Davis Bertans will provide 3's and not a whole lot else, but will probably play a ton of minutes, so his production should exceed last year's numbers of 8 PPG and 3.5 RPG. His 42.9% from threeball land is impressive, so if expanded minutes turns into a great leap above the 145 he received last year from the Spurs, he may be very helpful in that category without killing your FG%.
The first-round pick of Japanese descent, only the 2nd in the NBA, Rui Hachimura, will get plenty of chances as well. His given name means base or fortress in Japanese, and the Wizards are hoping he can live up to it. Last year, he led Gonzaga in scoring and was the WCC (West Coast Conference) player of the year. The Wizards roster looks barren at power forward, so many owners are drafting Hacimura higher than projections, so be careful. With his soft touch and way around the basket, I would expect maybe 10-12 PPG and 5-7 RPG as he gets his NBA groove.
Center
Where Thomas Bryant gets drafted in a snake league, or his cost if you are in an auction league, will determine the level of your fantasy league opposition. If you are able to grab him late or cheap, your owners were not paying attention to Bryant's play in the latter part of last season. Once it was proven that Dwight Howard was not going to contribute, another Grunfeld masterstroke signing, Bryant was given a chance by default. He then proved he can be a productive starting center in the Association. Look for 15 PPG, 8 RPG, a block, and last year he shot 59%. He can be this year's Montrezl Harrell. But again, if your league members are astute, you will have to reach to get him. Every breakout list has his name plastered all over it.
Moritz Wagner will be his backup, and in 43 appearances last year, he posted 4.8 PPG and 2 RPG. You will have to be a Wizard to mine fantasy gold beyond the obvious choices of Beal and Bryant, but you could get lucky with Isaiah Thomas or Troy Brown.