Well, despite my best efforts and a dominant regular season, I fell short in the semis in my run to finally get one of these golden things…  Stupid Clippers and their 5 games!  I had a huge Finals week as well to win 3rd place in the consolation game, but it was little…  consolation.
Anywho, congrats to our new REL Champion – Hard-N-Tha-Paint!  A well-deserved victory from the the 4 seed entering the playoffs – topping a strong year from (former RCL champion) High as Greg Kite – assembling a strong, deep team to bring home the gold jersey.  I fell to Paint in my semis loss in a bad 8-1 defeat, but it would've been a neck-and-neck 5-4 loss to them in the Finals, only losing by 2 treys.  And I had someone injured I would've streamed, just needed one extra ThrAGNOF and a different opp in the semis, and it coulda happened…  Well, woudla-coulda-shoulda for me, but didda-gotta-golden jersey for Tha-Paint!  Great season from both of these owners to make it through the grueling season to get the title, and without further ado, here's our new graphic immortalizing their season!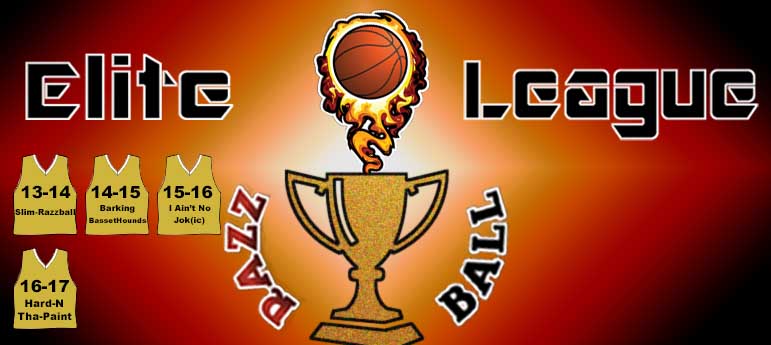 Here's how the Finals went down in the REL:
Finals
4th seed Hard-N-Tha-Paint DEF (6-3) 6th seed High as Greg Kite
Hard-N-Tha-Paint: Well, the good managers over at "Tha-Paint" asked me (JB) to write their acceptance speech, so without further ado, "I'll be accepting the golden jersey award in their honor, and certainly WON'T be filing off their name and replacing it with my own!"  While Hard-N-Tha-Paint made a late deadline deal, most of the damage was just assembling an absolutely killer-deep team, bludgeoning opponents in minutes.  Even with getting nothing from Kyle Korver and basically a 0 from Quncy Acy (Acy was a nice asset during the semis, of course…) in the finals, Paint got a lot of extra minutes, thanks to some injuries to Greg Kite and James Harden falling apart.  While Paint said they're no good with speeches, I will leave you all with their very gracious Message Board posting they left on Sunday night when the Title was clearly theirs.  Excellent season man!
High as Greg Kite: Sometimes it's just not in the cards. Congrats to Hard-N-Tha-Paint with the victory, but man, this one stings a bit.
Before the week started, lost Ryan Anderson. Was able replace him with Jodie Meeks as a hail mary play, but you know… its Jodie Meeks. Then active roster injuries crept in – Jahlil Okafor never played, Derek Rose and Robert Covington gave me one solid start before injuring themselves for the season. And there we have it. Those 10 starts could have made a huge difference, but I would have lost TOs had they played so not sure it would have mattered. Both FG% and FT% were down from my norm, and I definitely needed to take one of those categories to have had a shot.
My big four (LBJ, Harden, Curry and Whiteside) all gave me solid weeks. Troy Daniels resurrected from the dead with some big games over the weekend. Not all was bad, but with a one-week format and no transactions, the injuries are just killer.
So on to next year. Ended up selling TJ Warren, Cam Payne and Bobby Portis as part of the play for this year at the trade deadline, and they'll hurt my depth as I'm not likely to keep any of LBJ ($72), Ibaka ($48) or D-Rose ($22). The $1 Warren hurts – he'll be a big loss next year.
I'm left with my core big three at $126 combined, and they'll all be a year older – Harden and Whiteside will turn 28, and Curry will be 29 for most of the year. I'll have to make a decision early on whether I can build sufficient depth around them at the draft or through trades before determining whether I have a shot again next year or whether a rebuild is in order. To the other REL owners, I'm open to talking trade for these guys if it puts me in a good rebuild position. LBJ too if anyone finds themselves wanting to pony up $72.
$1 Covington is my best value outside of the core guys, but his PT is up in the air next year if he stays in Philly. He's been a beast in the second half, so a change of scenery would surely benefit him if he's going to lose his role.
Great year overall, but just fell a bit short. Greg Kite would be proud of this squad– well, maybe he wouldn't be too happy with the team name considering he's Mormon, but still. Onward and upward.
Thanks again to everyone in the REL for making the league a lot of owners' favorites in fantasy hoops.  It really is a ton of run, and hard as balls to win!  Hopefully everyone did great in their dynasties this past year, and good luck assembling your squad for 2017-18!