Everyone put on their big boy, triple-double pants last night, that's for sure!  Imagine the same pants Fat Albert would wear…  With extra room built in for his Prince Albert!
First there was Bootstraps Bootstraps (!!), Evan Turner raising fantasy-owners' Jolly Rogers for his patented tripdub with nothing else.  13/11/12/0/0 on 6-17 FG with one trey.  But hey, a tripdub is a tripdub – and only 1 TO!  Then, just a few minutes later, Boogie was like,"Ello Poppet!"  Miss Turner was easily upstaged by DeMarcus Cousins, who had one of the best lines on the season.  Tripdub?  Check.  Goromotaro?  Check.  Rainbow line?  Check.  Double rainbow line?  Almost!  24/21/10/3/6, but did only hit 2-6 FT.  And Beard may have upstaged EVEN THAT himself in that game, but more later…  Then Russell Westbrook went into double-digits with his triple-doubles!  31/11/11 for his 10th tripdub, but took him a bajillion shots for 10-32 FG (2-11 3PTM 9-11 FT).  Man, just a great night of NBA basketball, and hopefully your championship teams reaped the rewards from this all-you-can eat stats buffet.  A few more nights like this, and we'll forget all about the tanking and DNP-rest issues impacting the NBA!  Here's what else went down last night in fantasy basketball action:
Aron Baynes – What good Daily Notes would start without Aron Baynes?!  18/5/0/0/1, including 8-8 FT.  But we all know there's nothing to see here…  Except this awesome graphic!  But now there's like a million of these…  I was a trendsetter!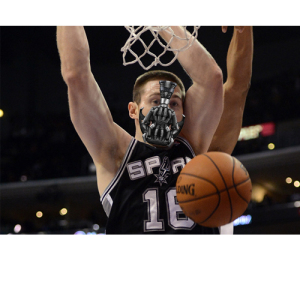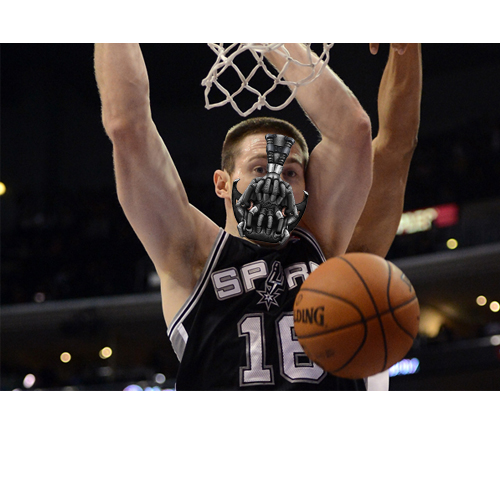 Danny Green – I recommended him as a sit in a lot of comments yesterday, and another "HOLY F!" line of only 3/2/0/0/0 in 15 minutes.  No, that's not his Tuesday line of 3/0/1/0/0 in 15 minutes…  Yikes.
Elfird Payton – Mmmmm, I'm gonna hope to have a lot of Elfrids on my fantasy teams' Shelfrids next year!  14/7/7/4/1 on 7-15 shooting.  Ending on a great note his rookie year.
Ish Smith – Ballin' on the Wiz!  Well, Sixers still lost by 13, but ya know.  23/3/3/3/0 and Isaiah Canaan also played well for 18/3/6/2/0 with 4 treys before leaving late with a kankle.  If Canaan misses any time, Ish is a must play this weekend with games on Sat/Sun.
Otto Porter – Hmmmm, after doing absolutely nothing for a while, back-to-back 15 Pt games.  Did get a ton of run (38 minutes) with Paul Pierce resting, but 15/7/1/2/0 and a game ago in the loss against the Rockets, Randy Wittman actually said something nice about Porter.  He's usually an IPA guy, so that's some high praise!
Joel Anthony – This ridiculous blocks-binge continues!  Overage binge-blocks-drinking, I think I saw some PSAs on that…  6/7/0/2/4 in a crazy good 20 minutes hitting 2-3 FG and 2-2 FT.  With Fri/Sat games, he's virtually a must-own for swattage.
Marvin Williams – Faded a tad, but is on a nice 3-game run with a 18/6/1/1/1 line last night.  If you're starvin' for stats, Marvin attacks!  Well, not really, he camps the 3 point line, doesn't drive too much…
C.J. Miles – Dude, Miles-streamers yesterday have to be like, "WTF MATE?!"  29 minutes back in the starting line-up, one night after not getting to 7 minutes with a kankle.  Usually sprained ankles get WORSE by the next day!  12/3/0/2/1 with a trey, and C.J. Miles made C.J. Watson useless for 5/2/2/0/0 off the bench…  Damn you, C.J.s!
Rodney Stuckey – Had the calf issue, then a wrist issue, then a sucky issue, but was decent for 16/2/0/1/0 on 6-9 FG (1-1 3PTM 3-3 FT).  Back into the streaming discussion.
Kelly Olynyk – Olynyk of Nazareth has the power to heal!  Took an elbow from Shavlik Randolph in shootaround (huh? shootaround isn't supposed to be dangerous!) and was doubtful, but ended up playing for 19/2/2/1/1 on 7-10 FG (3-4 3PTM 2-2 FT) and without a TO.  Suffice to say, might be a top 3 or 4 line of his on the year!  New pregame ritual?  "Quick, Shavlik, this is another important one, get me right in that shiner again!"
Deron Williams – Rendered himself waiver wire fodder with the injuries and losing the starting role to Jarrett Jack, but playing great and was a monster 26/7/7 last night.  Given it was against The Poppycockers, but damn, D-Will and Brook Lopez (18/7/1/0/5) both healthy and leading the Nets to the playoffs…?  Playoffs?!
Sacramento Kings – I wonder how many times a team has shot EXACTLY 50% across the board.  50% FG (48-96) 50% 3PTM (7-14) and 50% FT (8-16).  One of those, you really don't want 50%!  Crazy game.
James Harden – Double the 50-burgers!  Topped his career high 50-point game a few weeks ago with 51 last night, posting an unreal 51/8/6/3/0 line on 16-25 FG (8-9 3PTM 11-13 FT).  THAT might be the line of the season…  That burger right there has him the #1 pick next year!  Book it, oddsmakers!
Terrence Jones – He woke up and told his lung, "COLLAPSE THIS!"  32 minutes of preposteroni, going 16/7/3/1/7.  7 blocks?!  32 minutes?!  Mannnnnn.  He is likely on a ton of wires, so easily a must-add for the final push, especially with a game tonight.
Michael Carter-Williams – Ya know, his output reminds me of when I play pickup basketball.  I can usually look OK out there but not be very good and make lots of bad decisions, but every blue moon I can't miss and own the court!  21/10/2/1/0 last night, which confused me since I figured he'd have 10 assists…  Oh yeah, because he's A HUGE DISAPPOINTMENT!
Greivis Vasquez – Aight!  I'll take it!  Nice stream call here for 14/4/2/1/0 on 5-6 FG with 4-5 3PTM.  Of course hoped for a tad more dimes, but all good in da hood!
Justin Hamilton – Might be locked into C minutes to finish the year, and gave you a great – albeit not huge – line for 13/2/1/2/1 on 6-8 FG.  Did only make 1-3 FT, but he'll usually be decent enough there…
Chase Budinger – Keepin' the good times rollin'!  19/6/3/2/0 on 8-15 shooting with a couple of treys.  He's been a dynamite stream the past few weeks.
Enes Kanter – Three Thunder droppin' thirty!  30/16/1/0/1 on 9-13 FG (1-1 3PTM 11-12 FT).  I can't think of another recent NBA trade where both the guy who was shipped off and the guy who got rewarded on the original team (Rudy Gobert) took such a big step forward.
Anthony Morrow – Joined RW and Kanter in the 30-point club!  32/4/0/1/0 in his normal ThrAGNOFfish line minus the points outburst, hitting 11-16 FG (6-9 3PTM 4-4 FT).  Man, just no D in this game!  135-131 in a W for Big D who, well, didn't play big D!
Steven Adams – Rolled his ankle late last night, and may miss a game.  If he does, Mitch McGary could be seeing a spot start tomorrow against the Grizzlies for some big man streamanation…  Stream-o-nation?  Streamage!
Jameer Nelson – Well, I'll go 1-for-2 with my stream calls..  Sheesh he was an atrocity shooting 1-8 with 3 Pts after 12+ Pts in 8 straight.  Yikes.
Dante Exum – There ya go, kid!  Only 2 Pts on 1-4 shooting, but career-high 12 assists!  A quick scan, and he's only topped 5 once, with a previous high of 7!  A sign the raw rook might be an NBA PG after all…  Although you have to admit, Zach LaVine is the same age and looks more promising… Despite his 7 TO yesterday…
Derrick Favors – Returned from missing two games with back issues for 19/7/1/0/3.  At least he's not a sudden shutdown!  I officially like the non-Tyrone Corbin Jazz…
Chris Paul – Are you EFFING KIDDING ME?!?!?!  I have him going for 30 on Tuesday only for him to get 27, then he goes nutso against the Blazers for 41/5/17/4/0 on 13-21 FG (5-9 3PTM 10-10 FT) in CP3's bid for line of the night.  A night of MVP play…  Just a great night for the NBA.
Blake Griffin – Almost got the 4th tripdub of the night!  24/7/8/1/1 on 10-18 FG (2-2 3PTM 2-2 FT).  If Blake hits those treys and keeps these huge dimes up, he's going to be a first-round value next year.
Ryan Anderson – It's hard to fully trust much, but the Ryno is indeed back!  17/3/1 with a couple of treys, but I don't think he's more than your standard ThrAGNOF streamer at this point.  22 minutes in his first back is encouraging though…
Jabari Brown – Slim's D-League love affair got signed to a multi-year deal before last night's game, to falter completely for 6/1/1/0/0 on 2-8 shooting and 1-2 FT.  He was too busy watching re-united teammate…
Jordan Clarkson – …nearly get himself on the tripdub list as well!  18/7/10 on 7-9 FG (1-1 3PTM 3-4 FT).  I'm really thinking the Lakers might keep him there at the starting PG next year and buy bigs…  What a fortune to behold in the second round…
Streamers/Cheap Daily League Picks:
David Lee (68% owned) – I know, I know, 68% sounds like a lot, but that's gotta be a ton of dead team/dead league data in there.  He's only at +3% ownership the past week, and while he doesn't offer almost anything in the defensive stats, should get one more start with Draymond Green out with a sore shin.
Marcus Morris (39% owned) – A lot of Morris owners may have bailed when Brandon Knight returned, but the Knight revival was short-lived as he sat Monday and is already doubtful tonight.  Morris Twin 2 is off a bad game against the Blazers, but I think bounces back in a high-paced outing vs. GSW.
I hope all of the teams in Razzball Nation got a piece of a ridiculous Wednesday night of NBA stats, and we'll see you tomorrow!