If you're looking for intro material, check out yesterday's post regarding the Eastern Conference All-Star team. If click and reading isn't your thing, here's a quick refresher:
The task was to assemble a 12-man ballot comprised of 3 Guards, 3 Forwards, 2 Centers, and 4 Flex positions with 9-category scoring (points, boards, dimes, steals, swats, turnovers, three-pointers made, field goal percentage, and free throw percentage) in mind. Votes were cast and write-ups were, uh, written up by the Razzball basketball staff.
The Guards
29.7 PTS, 5.5 REB, 6.3 AST, 1.3 STL, 0.1 BLK, 4.8 3PM, 3.2 TO, 47.8 FG%, 93.4 FT%
Stephen Curry has been one of the most exciting and inspiring players in the NBA for many years, and this year, he has not disappointed. He is quite possibly an alien.
Last year he was my pick for MVP, but unfortunately, he broke his hand and was out for the majority of the season. This year, I did not have him down for MVP, but he should be in the conversation. He has the Golden State Warriors sitting above .500 with a 19-18 record, good enough for the 9th seed out West. He has kept this team afloat with no Klay Thompson but with assistance from Draymond Green and guys like Andrew Wiggins and Kelly Oubre Jr. here and there. So far this season, he is averaging nearly 30 points with 6.3 assists and 5.5 rebounds. It's another year with exceptional numbers and memorable moments from Steph, who has done everything from hitting game-winners to making half-court heaves.
Steph is a hands-down NBA All-Star, but what he's doing with this not-so-good Warriors team has to make us include him in the MVP talk. He is a top-six player in the league, as I do not think anyone out there can name five players that are better than him this season. You can argue that other players are better, but everyone just views the game in a different way.
Curry has been a trailblazer of the sport and has changed basketball forever while becoming arguably the best shooter of all time. He continues to prove that every year he takes the court and this season is no different. — Vas
29.8 PTS, 4.3 REB, 8.0 AST, 1.0 STL, 0.3 BLK, 4.3 3PM, 3.3 TO, 44.5 FG%, 93.3 FT%
Consistency, the old cliché goes, is what differentiates the superstar from the star. Looking through Lillard's numbers over his eight-year career brings this idea to life. He's just such a steady, elite contributor. The assists, boards, and defensive stats are so solid year-over-year that it's like following the arc of the sun in the sky. Thus far this year, the points and efficiency have dipped ever-so-slightly, but when you factor in the kind of defensive attention he's working against every night that CJ McCollum and Jusuf Nurkic have missed, it's remarkable how nothing seems to faze this guy. Lillard has posted top-5 value despite shooting less efficiently inside and beyond the arc. His durability (he's played in 34 of Portland's 35 games) has kept the Blazers in the hunt and his fantasy managers mean muggin'. — Mr. Hooper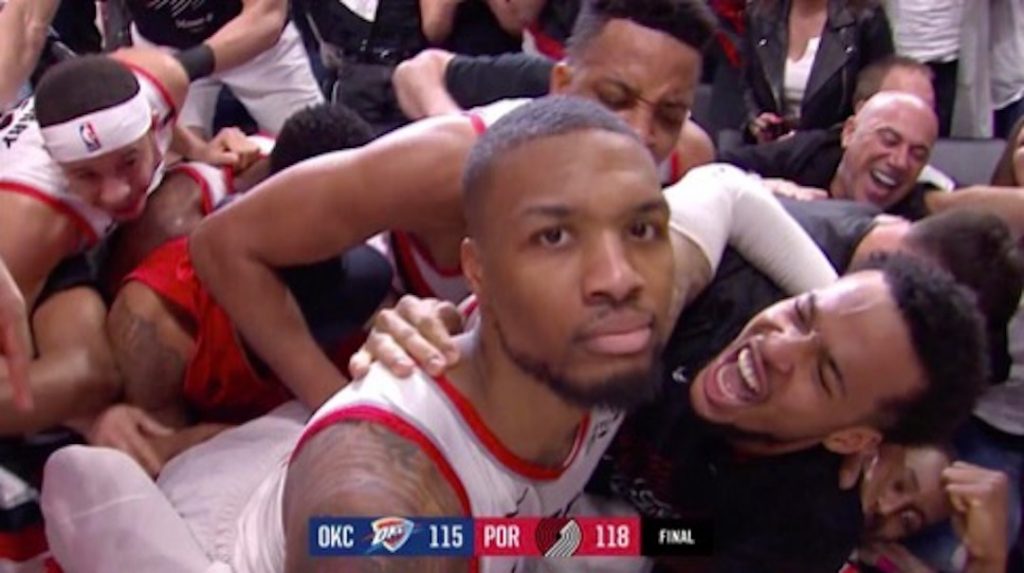 16.0 PTS, 4.7 REB, 8.8 AST, 1.2 STL, 0.3 BLK, 1.5 3PM, 2.4 TO, 48.6 FG%, 95.4 FT%
I have written a few pieces about Chris Paul for Razzball and every time I talk him up he seems to get better. He's currently a second-round value on both a per-game and total basis. I would love to take credit for "calling" something here, but Chris Paul has been an elite fantasy asset for years now. When I saw he was joining the Suns, thinking about him playing alongside Devin Booker, Deandre Ayton, Mikal Bridges, and crew had me salivating, and rightly so. Efficiency is the name of the game here as CP3's field goal percentage, three-point percentage, and free throw percentage are all above his career averages. His free throw percentage is the highest in his career at 95.3% and his assists are back up to his highest point in four years. The Suns are hungry for a playoff berth, and I'm 100% here for playoff Booker. CP3 is going to get that done for them and they'll continue to play him big minutes. — Keith
The Forwards
26.6 PTS, 6.3 REB, 4.9 AST, 1.5 STL, 0.5 BLK, 2.0 3PM, 1.9 TO, 51.1 FG%, 87.3 FT%
Do you remember where you were when you heard the news on January 6th, 2021? I'm talking, of course, about Kawhi playing his first back-to-back set in nearly four years. Someday we'll all tell our grandchildren about the moment. Kawhi's total game value began to close the gap on his per-game value. — PB
25.8 PTS, 8.0 REB, 7.8 AST, 1.1 STL, 0.6 BLK, 2.4 3PM, 3.8 TO, 50.9 FG%, 69.2 FT%
Even if LBJ snaps his 16-year streak of top-25 nine-category finishes this season, trying to forecast his decline is a fool's errand. [Mr. Hooper shifts uncomfortably in his seat.] If this is the beginning of a long descent, you'd never know it by his commitment on the court. He's one of only six players in the top-40 to have played every game (as of this writing). — PB
23.9 PTS, 5.1 REB, 4.8 AST, 0.7 STL, 0.8 BLK, 2.4 3PM, 2.3 TO, 47.2 FG%, 88.6 FT%
An IRL All-Star last year, Ingram was left off the squad this time around despite positing nearly identical numbers to the 2019-20 campaign. The FG% (and eFG%), FT%, dimes, swats, and scoring are all slightly up, while the 3P%, rebounds, steals, and turnovers are all slightly down. If he's looking for his ASG invite, BI might want to check his teammate's locker for it. When it comes to the fantasy game, Ingram has about two rounds of value on Zion and is knocking on the door of the 1/1/1 club. Ingram is 23-years-young. If this is the floor, watch out.  — Mr. Hooper
The Centers
27.1 PTS, 11.0 REB, 8.6 AST, 1.6 STL, 0.6 BLK, 1.6 3PM, 3.2 TO, 56.7 FG%, 88.1 FT%
My love for Nikola Jokic has been well documented on this site throughout the years. This year he is having an MVP caliber season but also in terms of fantasy as he is the no. 1 player and is leading many teams that drafted him at the 5-10 range to fantasy championships. His passing is a joy to behold and he has steadily improved his conditioning and body year after year, transforming from a chubby teenager in Serbia to a dominant center in the NBA and the centerpiece for the Nuggets franchise. — Kostas
14.2 PTS, 13.1 REB, 1.3 AST, 0.5 STL, 2.7 BLK, 0.0 3PM, 1.8 TO, 64.1 FG%, 59.9 FT%
If not for Myles Turner's fantastic block party, we'd be talking about how Rudy Gobert was somehow improving on last year's 2.0 BLK. Regardless, the French Rejection is sending back shots at the best rate of his career and anchoring his value in the 9-cat game. Shooting 64% from the floor certainly helps his cause and locks Rudy into top-20 value, even if every other category (save TOs) has slipped from last year. — Mr. Hooper
The Rest
28.6 PTS, 8.4 REB, 9.0 AST, 1.0 STL, 0.7 BLK, 2.7 3PM, 4.2 TO, 47.8 FG%, 75.7 FT%
When I saw the results of our fantasy All-Star voting, I was quite surprised that Luka wasn't named a starter. Some of you probably feel burned drafting him in the top 3 this past year, but he's still putting up elite counting stats that have put him just outside the top 10 so far. He's not having the MVP caliber campaign we were expecting out of him, but he continues to give dependable production despite his age. He's also inching ever closer to the 1/1/1 club, and if he ends up reaching that milestone he will have virtually no weaknesses when it comes to fantasy basketball. If you drafted him in a dynasty/keeper league, congrats, as you have secured a perennial top 10 talent for the next decade. — Kian
23.7 PTS, 6.1 REB, 5.4 AST, 1.1 STL, 0.5 BLK, 3.5 3PM, 3.4 TO, 49.9 FG%, 88.8 FT%
Is it just me or does the bottom of the Western All-Star team feel a little light? PG is posting top-40 value, which is a bit low considering where he was drafted. The shooting percentages are up across the board and he's canning 3.5 triples per game, so it's not like it's been a complete bust of a season. Still, George's league-leading 2.2 steals per game two years ago feels like ancient history in comparison to his pedestrian rate of 1.1 this season, and the turnovers have ballooned above 3.0 for the first time in five years. On the other hand, he's dishing out more helpers than ever before. I dunno, maybe I just can't get "Playoff P" out of my head. — Mr. Hooper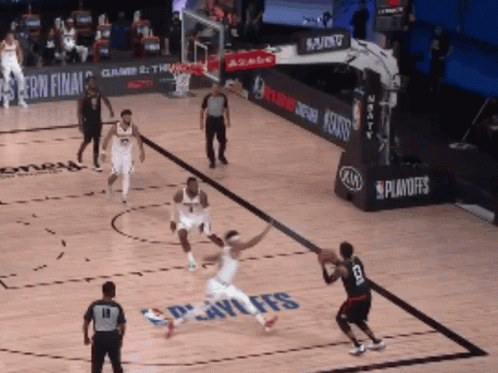 13.2 PTS, 3.6 REB, 5.4 AST, 1.4 STL, 0.6 BLK, 2.4 3PM, 1.5 TO, 49.4 FG%, 83.3 FT%
As the resident Kings idiot here at Razzball, I cannot begin to express how tickled I am that Hali made this All-Star team. We often point to Andre Drummond when discussing the divergence in fantasy value vs real-life production, but the inclusion of Tyrese Haliburton ahead of teammate De'Aaron Fox is just as potent of an example. Fox is without question the best player in Sacramento, but Haliburton gets the nod here because his well-rounded game doesn't ding your percentages or inflate the TO count. In fact, Haliburton outpaces Fox in every single category except points and dimes. Haliburton is a top-40 play in the 9-cat game, while Swipa is sitting at 90 overall. — Mr. Hooper
23.3 PTS, 5.1 REB, 6.2 AST, 0.8 STL, 0.7 BLK, 2.0 3PM, 2.9 TO, 51.1 FG%, 79.4 FT%
SGA hasn't made a massive leap here in year three, but it's really hard to find much fault when charting the growth of his game. An increase in shot attempts from all three areas has been supported by rising efficiency (or stability in the case of FT%), and the assist number has virtually doubled. These gains take a bit of the sting out of the minor slips in steals and rebounding. Maybe the most encouraging stat line is this: 3P% has gone up from last year's 34.7% to 41.2% this season even as the number of attempts has also increased (3.6 to 4.9.) Like Brandon Ingram, SGA is on the cusp of being a 1/1/1 player and the future is wonderfully bright. — Mr. Hooper