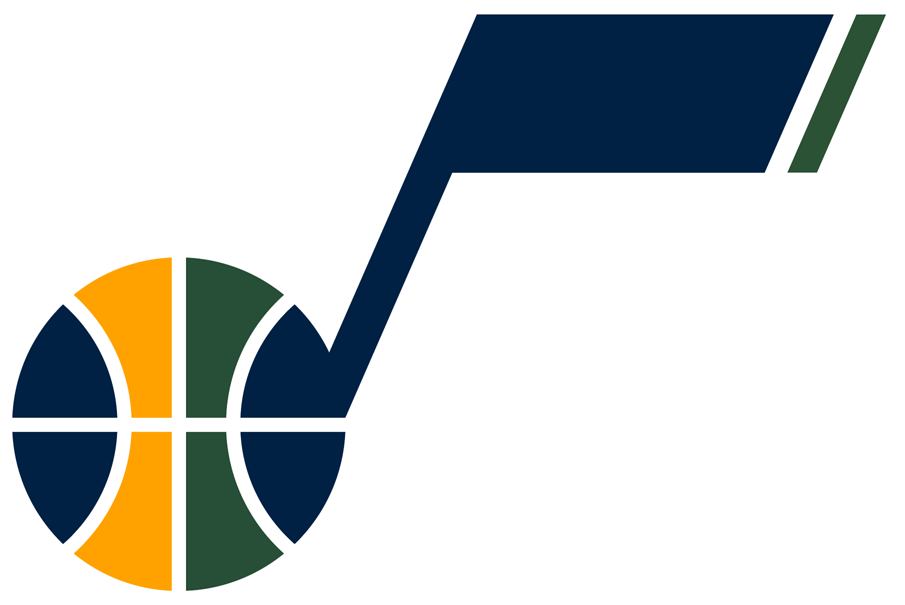 2017 record: 48-34
Key acquisitions:
Vincent Edwards
Tyler Cavanaugh
Key losses:
Outlook
The Utah Jazz provided the biggest surprise last season, taking advantage of a second half schedule that ranked as the easiest in the league to go on a remarkable run and finish as the 5th seed in the West. More importantly, they knocked out Russell Westbrook, Paul George, and Carmelo Anthony from the first round of the playoffs with their usual gritty, defense-first style. The emergence of Donovan Mitchell as a potential NBA star, vast improvements in the pick-and-roll chemistry between Ricky Rubio and Rudy Gobert, and a roster that has been carefully molded to fit the system lends for plenty of optimism for the Jazz to build on last season's success. It won't be easier, however, as a number of teams in the West improved in the offseason. With that said, there should be plenty in the tank for the Jazz to walk away from the regular season looking forward to playoff basketball once again.
Point Guard
Ricky Rubio saw a big downtick in assists from 9.1 to 5.3 after moving to Salt Lake City from Minnesota. This was primarily due to the Jazz having many capable ball handlers and utilizing Rubio off-the-ball more. The Spanish PG did muster career highs in points (13.1 per game), threes made (1.2 per game at a career high 36%), as well as taking more shots from the field than any other season. The field goal percentage is a liability, but he still knocks them down from the line at an impressive 87% rate. It's clear that with the emergence of Donovan Mitchell and a healthly Dante Exum, Rubio's role has changed, but there is still plenty to like from the 6′ 4″ ball handling maestro for teams looking for assists and across-the-board production in the middle rounds. Looking at his play the second half of the season, we can expect an uptick from Rubio, as he developed chemistry with Rudy Gobert in the pick-and-roll. Rubio is a legitmate target for me, especially once the upper end of point guards are off the board. If Rubio isn't on the floor, then the ball is likely to be placed in the hands of Donovan Mitchell. As for Exum, we can expect to see him continue playing more off the ball, where we hope to see development in the three-pointers and steals.
Shooting Guard
A contender for fantasy rookie of the year, fantasy sleeper, and all around good guy Donovan Mitchell will be looking to turn heads once again this season. To blow my own trumpet for a minute, Mitchell was my sleeper pick for last seasons Razzball writer predictions and he didn't disappoint, exceeding even my expectations in a short period of time. Mitchell provided exactly what the Jazz were crying out for, a dynamic offensive player who was also a threat from range. His defensive capabilities and instincts can't be ignored either, averaging 1.5 steals per game last season. I still believe there is room for statistical growth in the block department, maybe up to 0.5 per game. It's not unfeasable for Mitchell to put up a 25/5/5 average with good percentages (although he shot only 44% last year, that is somewhat tarnished by horrific efficiency in the first 6 weeks of the season when he was adjusting to the league). It's easy to see why both the NBA and fantasy community have fallen in love with Donovan Mitchell, and for me he is fully justified to be a late second round pick in standard formats. Dante Exum is going find himself in the mix for backup minutes with Alec Burks, but unless in a deep league, it's hard to imagine either getting enough usage to be fantasy relevant outside of injury, especially since the Jazz drafted Grayson Allen out of Duke, who looks ready to contribute immediately off the bench.
Small Forward
Another fantasy darling from last season, everyone's favourite out-of-shape looking Australian NBA player, Joe Ingles turned heads in fantasy with an outstanding, consistent, and efficient season which had him holding top 40 9-cat value by seasons end. At 6′ 8″, Ingles has a bulldog attitude and is a surprisingly good ball handler who not only thrived from downtown, but demonstrated good court (4.8 assists per game) to go along with 2.5 treys, 11.5 points, 4.2 rebounds on 47% and 80% shooting. If Ingles can continue to knock down the three at an impressive 44% rate, it's hard to see his value diminish too much, but given the Jazz's playoffs ambitions, the development of Grayson Allen (although his minutes will primarily be at the two) and Royce O'Neill, and of course the impressive off ball defense of Jae Crowder, it's feasable to see Jingling Joe see a down-tick in minutes per game after averaging 31.4 last season.
Power Forward
It's likely we see a combination of Derrick Favors and Jae Crowder fighting for the bulk of minutes at the four, depending on whether the Jazz want to go small or not. Neither possesses much in the way of fantasy upside though, with Crowder being your typical 3 & D type who is more valuable in real life than for fantasy. The once highly regarded Favors chips in with your more standard big man stats of blocks/boards/FG%. Gobert has had his health issues over the last couple of seasons, so if he were to go down once it again it would make Favors an enticing pickup, as it clears a way to consistent minutes between both the four and the five. But until then, neither are worthy of anything more than a late round pick for those looking to target particular categories, albeit with limited upside. The Jazz will mix and match the two forward positions, so it will be difficult to rely too heavily on any of the options unless Ingles can reproduce the same level of efficiency that mustered up last season.
Center
French basketball is on a real high right now, and at the forefront of the French revolution is Rudy Gobert, the 7′ 1″ rim protecting maestro who, when healthy, can put up second round value. One of the premium centers in the fantasy game, Rudy rewards owners with elite blocks, boards, and FG%. The downside to drafting Gobert is the free throw percentage, with just a career success rate of 63%. There is going to be plenty of pick-and-roll action for Gobert to thrive on offense, so an increase in scoring production isn't out of the realm of possibility. The aforementioned Derrick Favors will see some time protecting the rim when Gobert is off the court as well as Ekpe Udoh, who despite being reported as in the best shape of his life (yep, a statement we hear a lot this year) is another candidate to leave on the waiver wire.