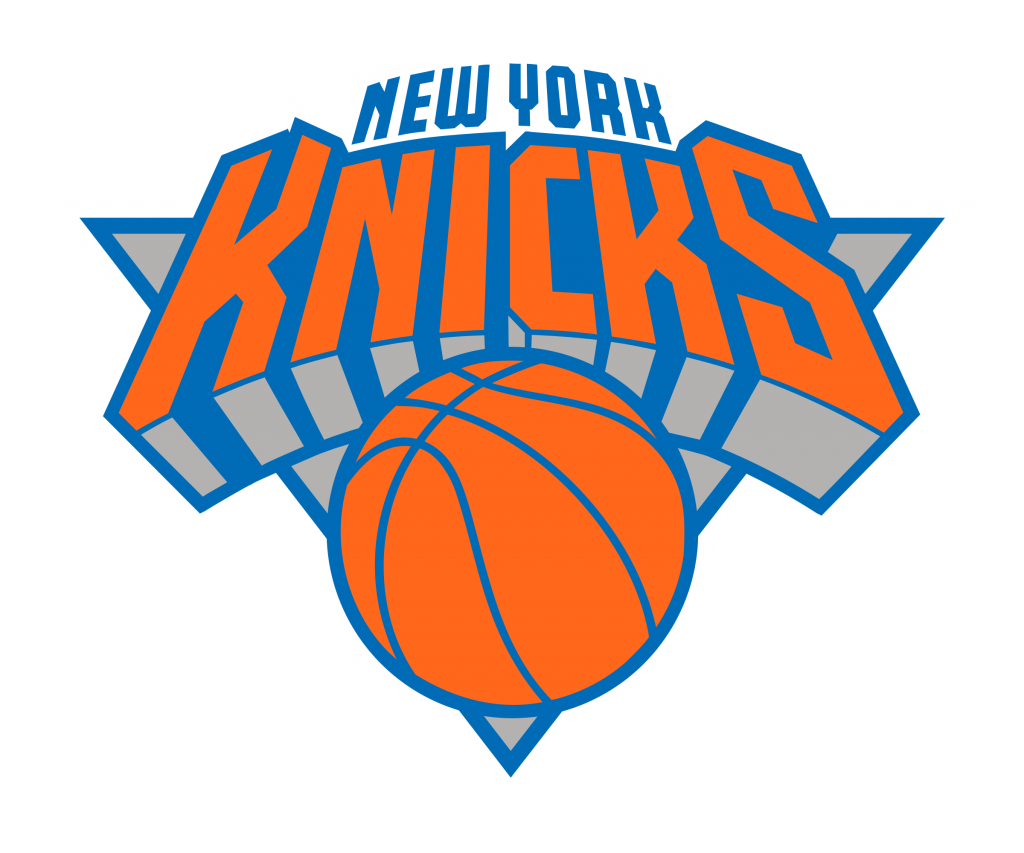 2017/18 Team Record: 29-53
Key Acquisitions:
Kevin Knox
Mario Herzonja
Kadeem Allen
Noah Vonleh
Alonso Trier
Isaiah Hicks
Key Losses:
Joakim Noah
Kyle O'Quinn
Michael Beasley
Jarret Jack
Outlook:
Once again, a new era has begun in the Big Apple under the leadership of new head coach David Fizdale, which has got Knicks fans excited about the future. Personally, I'm on the Kevin Knox and Mitchell Robinson bandwagons. The Knicks finally agreed to buyout Joakim Noah and, despite Kristaps Porzingis possibly missing a huge chunk of time, are likely to use this season to assess all the young talent on the roster before embarking on a potentially ripe free agent period in the offseason. This squad may not have the experience to make a playoff run, but has the talent to draw interest from both dynasty and redraft owners.
Point Guard:
Jarrett Jack might be out of the mix, but the Knicks still have a log jam at the point guard position. The primary candidates are Trey Burke, Frank Ntilikina, and Emmanuel Mudiay. Keep in mind that Ntilikina can play both guard slots due to his defensive capabilities and excellent size. The two guys of interest for me are Trey Burke and Frank Ntilikina. Burke demonstrated in the final third of last season that he is capable of putting up excellent fantasy numbers if given the minutes: 12.8 points, 4.7 assists with 1.1 treys in just 21 minutes per game on an impressive 50% shooting from the field. As a result, he was able to shrug off the 'bust' tag after being one of the most highly touted prospects from the 2015 draft. Ntilikina, on the other hand, derives much of his value from his length and defensive prowess. From a statistical standpoint, the French native had an underwhelming season, but let's remember that he is younger than the majority of players from the 2018 draft class. Ntilikina is still raw offensively, so it may take time to get excited from a fantasy perspective, but the defensive prowess and upside are real, which should provide a solid minutes floor. I have zero interest in Mudiay. Even if he receives playing time, the inefficient shooting (37% on 9.7 attempts last season) is too much to handle. Be aware that all three players are poor shooters from the free throw line: Ntilikina shot 72%, Mudiay 69%, and Burke 65%. The volume is light, so none will hurt you too much, but they won't be positive contributors either.
Shooting Guard:
Tim Hardaway Jr and Courtney Lee are the two main candidates, but Frank Ntilikina will likely see a chunk of minutes at the position too in certain rotations. Lee surprised the most last season for fantasy, with his boring yet high efficiency statistics: 1.1 turnovers and 92% from the line in 30.4 minutes per game. Even though he may see a slight down-tick in minutes to develop Frank at the two, Lee should be able to offer steady and efficient production to make him roto viable. Not enough stat staffing potential for H2H, though. Hardaway Jr, on the other hand, is. After a slow start, Hardaway Jr managed to muster averages of 17.5 points, 3.9 rebounds, 2.7 assists, 1.1 steals, and 2.3 treys. The downside was the 42% field goal percentage. Hardaway Jr is the guy to own, but keep in mind the poor shooting efficiency.
Small Forward:
There were plenty of boos on draft night directed toward Kevin Knox, but then the same thing happened when Kristaps Porzingis was drafted. Hopefully some of those fears have now been alleviated after seeing some very impressive play in summer league, which resulted in some penetrating drives and outstanding dunks, from the youngest player in the draft no less. Playing at Kentucky wasn't easy last season, as the team was super young and raw, but Knox is a blessed athlete who has a chance to be special. It's likely that he won't be very efficient his rookie season, but he will at least get the opportunity to be aggressive and win the fans over from the outset. The ability to play both the three and the four will certainly help keep Knox on the floor, as well as a youth movement for the Knicks to see what they have in their lottery pick asset. Count me in as a fan of Knox. The long term upside he brings to both fantasy and the real life Knicks is tremendous. The Knicks not only invested in Knox this off season, but brought in the uber-confident Mario Herzonja following his breakout in Orlando last season, a season in which he helped many fantasy teams on the offensive end as a waiver wire pickup. With Knox's ability to play as a combo forward, and the injury to the Unicorn, there should be plenty of opportunity for both Super Mario and Kevin Knox to shine. Just expect inconsistency along the way. Damyean Dotson is still around, but can be ignored in all leagues.
Power Forward:
We have spoken at length about Knox, so let's look at some of his competition for minutes at the four. The Knicks have taken a flier on the once highly touted Noah Vonleh, and still have the veteran presence of Lance Thomas around. Don't expect either to be fantasy relevant. Both will probably just take minutes away from Knox in the early going. Can we completely rule out Vonleh? Probably not, but let's see something before we believe it (as our leader Son says). When will Porzingis return? Your guess is as good as mine, but what motivation do the Knicks have in rushing their prized asset?
Center:
In Mitchell Robinson, the Knicks took a flier in the second round on an extremely talented player who had plenty of red flags during the draft process. The Knicks must be pleased with what they saw from their De'Andre Jordan-clone from Summer League action, as highlight reel play after highlight reel play were exhibited. People might be concerned about how Enes Kanter and Mitchell Robinson can coexist, but they are different players who can both be top 100 fantasy players. Robinson won't need many minutes to be fantasy relevant, as he is not only a beast on the boards, but will also serve as a shot blocking specialist with excellent per minute averages in that department. Kanter is the offensive force who will contribute in points, boards, and provide excellent percentages. Luke Kornet? Yeah, nah!
You can find me on twitter at @storytelling41 for news and notes around the NBA.