It's the summer of 2000. Who wouldn't want to draft Shaquille O'Neal, fresh off a MVP season, in the 2nd round of a fantasy draft? Sure, his free throw percentage was terrible, but you could make up for that with a couple FT% specialists, right? Plus, Shaq still finished as the 15th most valuable player for that MVP season despite the horrendous 52.4% from the line (9-category per-game rankings according to Basketball Monster). He'd go on to, more or less, repeat his 29/13 with 3 blocks and the most dominant field goal percentage in the league (more than twice as valuable in that category as anyone else). The FT% took a slight dip to 51.3%, but this was the height of "Hack-a-Shaq", and his free throw attempts increased from about 10 to around 13 per game. He fell all the way to the 39th ranked player. And what's worse, his FT% negated nearly all of his positive contributions.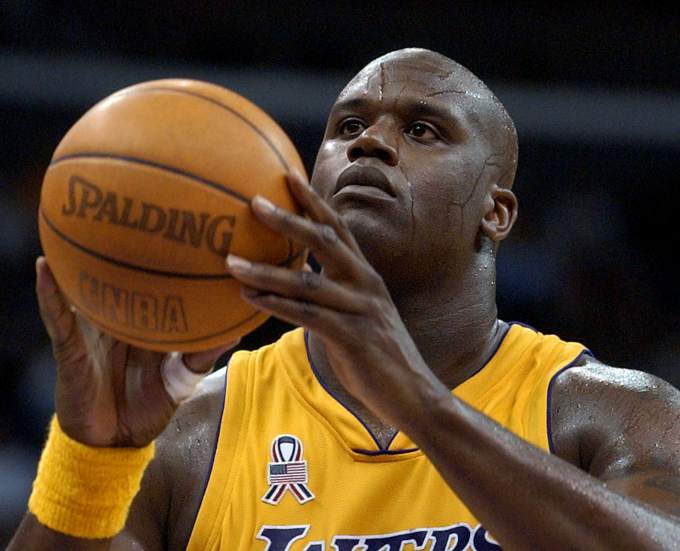 Last week, I discussed some of the unheralded stats: Threes, Steals, and Blocks. At this point, many experienced fantasy b-ballers know to pay a good amount of attention to those, though. Today, I've got three more categories to ponder that may get ignored just as much. However, these three can also hurt your team as opposed to, at worst, adding zero stats in a category (yes, a zero in a category can be a negative to your team, but I'm talking stats that can get far more negative than the best players' positive value in the category). Today's categories are Field Goal Percentage, Free Throw Percentage, and Turnovers. The reason I bring these up is to get you focused on these stats as much as you are on the popular ones like points, rebounds, and assists. They count for just as much, and since your competition likely doesn't value them as much, you can get an advantage in your league.
We'll get back to Shaquille and his efficiency categories, with his best-in-the-league FG% and worst-in-the-league FT% in a moment. But, let's start with:
Please, blog, may I have some more?