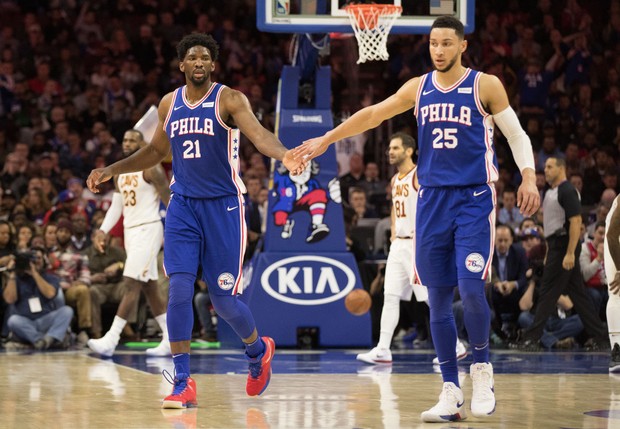 Last night it was obvious that the All-Star break did a lot of bodies good. There were some huge, I mean massive, fantasy lines last night. Some of the juiciest slash we have seen all season.
The Sixers grab the lead because of their two young stars that have #TrustTheProcess perpetually trending on (anti) social media. Joel Embiid returned from his first of many All-Star appearances with a stat line prettier than Fergie's angelic voice. 11-of-17 from the floor, including 3-for-3 from deep and 5-for-8 from the line (the only ugly part), 30 points, 13 boards, 5 assists, 3 steals, and 4 blocks with only 1 turnover in 34 minutes. When talking about future number one overall fantasy picks, I rarely hear Embiid's name mentioned. Now that he is playing in back-to-backs and through minor injuries, I have a feeling that this will change by the end of the season.
His partner in crime, Ben Simmons, would have grabbed the headline if not for Embiid's epic slash. Simmons finished with: 0 (no surprise)/32/7/11/1/1 including the game winning shot. He did hit only 6-of-11 free throws, however, which along with his lack of an outside shot will continue to keep him out of the first round of fantasy drafts and is probably what kept him out of the All-Star game this year (something tells me this will change next season).
Let's take a look at what else I saw last night:
Please, blog, may I have some more?