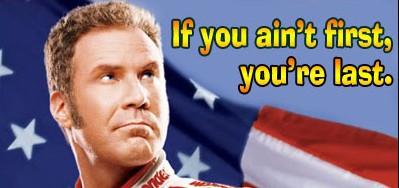 Wassup Razzballians!!
We've finally hit the stretch run in fantasy basketball!  This is the point where you need every player on your team to be productive.  Now, I promised the key to winning, in the title, so I suppose I should give some kind of helpful advice…
The key to all fantasy sports is to not be attached to your players.  You can build a juggernaut with this philosophy: Everyone is available for the right price.  When it comes to playoff time, it is important to cut injured and unproductive players.  I don't care who they are or how high you drafted them.  At this point, it's all about minutes and production.  Sure, you may get unlucky, and the player breaks out of his slump as soon as you drop him.  Thankfully, this isn't that likely.
If you're in a competitive league, cruising to a title is highly unlikely.  I've learned this through years of experience.  Even if your team appears to be stacked, it is very important to not take anything for granted.  If you can cut a player to guarantee yourself a win in the current round, then do it. It's time to put the pedal to the metal and make the ballsy move.
With that in mind, this week's edition of RazzWired will feature players who are poised for big minutes and solid roles down the stretch.
Please, blog, may I have some more?