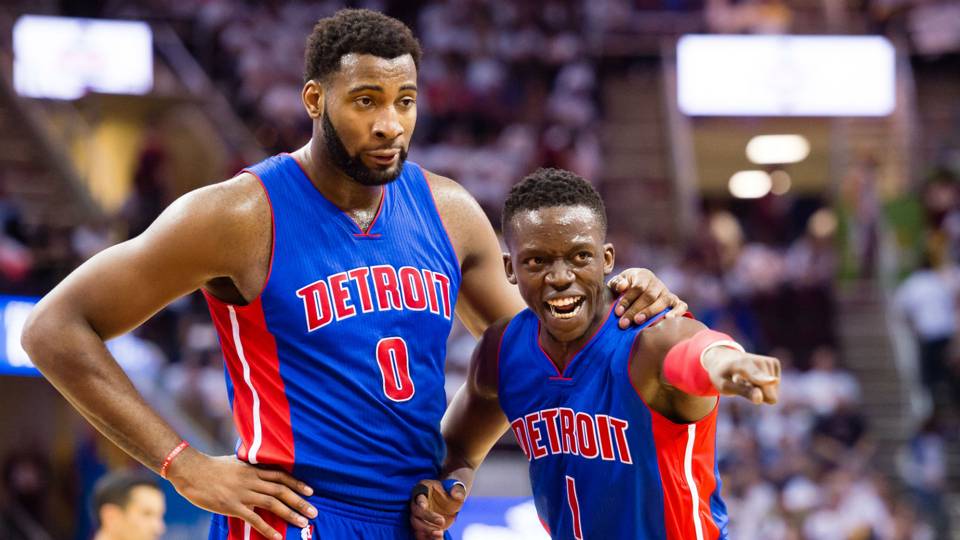 Sorry Andre, but there is breaking news: Joel Embiid will have surgery to fix an orbital bone fracture and will miss at least 2 games but could be out as much as 4 weeks. I would wait to hear something more sound before dropping him, but it definitely makes Richaun Holmes a nice pick-up. Ok, back to your regularly scheduled recap:
Andre "Beast Mode" Drummond had his old school ground and pound game working last night as he led the Pistons to an 11 point win over the playoff-bound Washington Wizards. Even without Blake Griffin, who went through warm-ups but could not play and is now headed for an MRI on his injured ankle, the Pistons were able to blow the game wide-open in the 3rd quarter mostly because of Drummond's pure dominance in the paint.
Andre put the beat down on Marcin Gortat and Ian Mahinmi to the tune of 0/24/23/4/0/1 with only 1 turnover in 37 minutes. Drummond shot 10-16 from the floor and 4-7 from the line, which is the type of efficiency spoiled fantasy owners have come to expect from Mr. Drummond this season. The free-throw shooting still isn't Curry-esque, but it has become strong enough to elevate Drummond to the elite fantasy player level.
Besides the lesson in classic center play that Drummond gave the Wizards, here is what else I saw last night:
Please, blog, may I have some more?