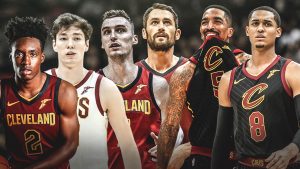 I try to reserve the lede for players that had unbelieveable games. It usually works out because one of the superstars is always doing something amazing. Every once in a while, though, an outlier happens which pushes all others to the wayside. Last night, we had one of those events, as the Cleveland Cavaliers celebrated their first win of the season over the Atlanta Hawks. Geez, how bad are the Hawks? Anyways, the Cavs are dead-last in defensive efficiency and near the bottom in offensive pace, assists, efficient field goal percentage, and true shooting percentage. Good times. Looking at the schedule, they play the Hawks once more on December 29th. 2-80!!!
When looking at the stats below, make sure you view them in the proper context: they played the Atlanta Hawks.
Please, blog, may I have some more?