I love music. Fortunately, my young daughter does, too. We started her early on all sorts of stuff, but she eventually started requesting almost exclusively "girl songs." So, I started combing through my CDs and mp3s for our daily drive to school, finding a decent amount of great female singers, mainly from the 90s. She really took to some (Gwen Stefani, Shania Twain), but not as much to others that I'd hoped she would (The Cranberries, Veruca Salt). We added in some more current stuff that she loves (Taylor Swift, Meghan Trainor), and we have a great time. Now, I know there's a good chance this isn't resonating with you as much as it would if I said I'd kept trying to slip in more funk (she likes "Car Wash" and "Jungle Boogie", at least), rock (Down on the Corner is popular with her, but there are only a few songs by Disturbed that are appropriate for four year-olds!), and rap ("Tricky" was a favorite for a while, fortunately), but stick with me, please. Because, I found something very enlightening when I introduced the very, very 90s classic, "Stay", by Lisa Loeb. Was it that we only hear what we want to? That we won't live forever? No, it's this powerful line:
"You said you caught me 'cause you want me, and one day you'll let me go. You try to give away a keeper, or keep me 'cause you know you're just so scared to lose."
It's like a record scratch every time I hear that line. YOU TRY TO GIVE AWAY A KEEPER??? She was brilliantly pointing out that YOU DON'T JUST GIVE AWAY A KEEPER! But at the same time, you don't keep a player only because you're scared to lose! Such wisdom. For decades, I swear I didn't know that lovely song was about fantasy basketball keeper leagues.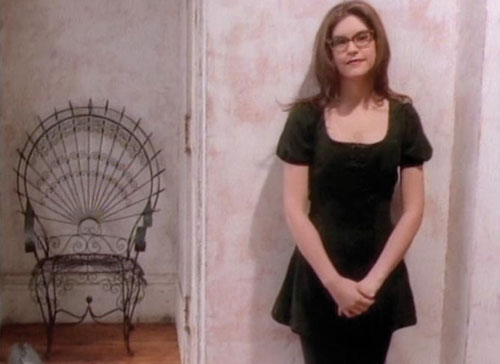 Lisa Loeb. Fantasy Oracle.
While we're still quite a few games away from a large enough sample of current season stats to really trust them, let's talk keeper/dynasty strategy (dynasty being a league in which you keep a large amount of your team for next season). I thought I'd share some tips and have some fun looking back at what we thought of past rookies so that we don't get overly excited about these 19 year-olds that we're currently trusting to save our teams.
Please, blog, may I have some more?