I don't particularly believe in second chances. It is usually hard for me to forget the disappointment and give someone another shot. But boy, I'm glad I gave one to Jahlil Okafor last week, despite the letdown from the previous season. He has been on fire since getting the starting job with 21.2/0/11/0.4/0.4/2.6/2 on 74.6%/63.2% shooting and is therefore ranked 17th during that span. The most encouraging stat is the blocks and he has looked rejuvenated and more mobile than ever, surfacing as a feel-good story this season. Anthony Davis' return will hurt him (I will talk about his potential trade probably next week when the dust has settled a bit and we have a clearer picture) but until that happens….JAH RULE !!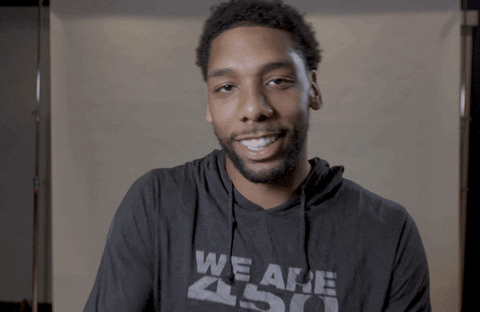 Apart from the obvious success of Okafor, the other big man from last week's article, Mitchell Robinson, is providing blocks (2.8) and steals (1.2) and has been a top 50 player. Despite Fitzdale's comments about finding more minutes for him, he is only averaging 16.9, so watch out if he can increase those closer to 25. Finally, Rajon Rondo has been doing Rondoian things (I claim this word as mine) with 5.7 rebounds and 11.7 assists and will continue to provide standard league value until Lonzo Ball returns. On the contrary, the Lakers' Sell candidate from last week, which was Kyle Kuzma, got hurt and the impeding return of LeBron James won't do him any favors.
Please, blog, may I have some more?