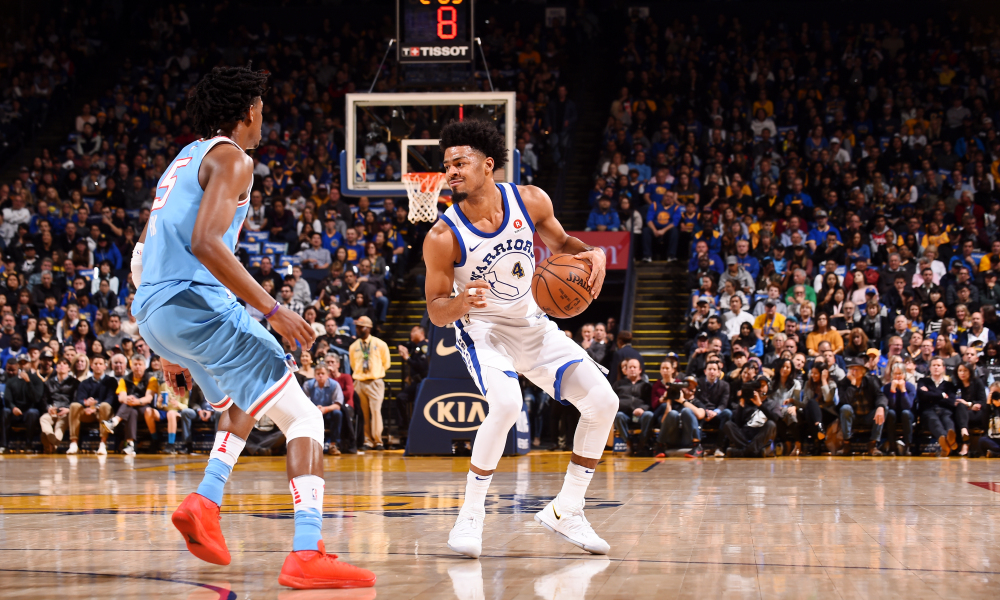 There are two points of a fantasy basketball season where seasons can be won and lost: the first is at the draft and the second is when there are about twenty games left in the season. The draft is obvious. That is when you set the foundation of your team. The second point is a little more subtle.
For those owners in head-to-head leagues, this second point is important because you are setting your team up (hopefully) for the playoffs. You want players who have a lot of games and are on teams who will not be resting them during the critical time. The subtle part is directed more at owners in roto leagues. There are still enough games left to make moves in categories you can climb in or maintain your lead in categories you are ahead in.
The waiver wire is your tool to win the league at this point. Young players are finally putting it together and playing well and injuries are opening up time for bench guys who have played well when given minutes. The Golden State Warriors, and their massive amount of injuries to star players, is a team to focus on in order to find one or two players who can help you with that late season charge.
Quinn Cook is the player I want to focus on in this recap, and if you need threes, points, assists, steals, I will pause for a moment so you can go and pick him up. While we are waiting for those owners to get back can we just talk about how dumb they are for not picking up Cook yet and having him active for this game against the lowly Suns? Wait, wait, quiet, they're coming back…
Welcome back, we were just waiting quietly for you. I hope you were able to add him. Cook is a 2-way player, no, that is not sexual. It means that he is one of two players each team can send back and forth to the G-League during the season. Cook has dominated G-League play for most of the year and now, because of injuries to Stephen Curry, Klay Thompson, and Kevin Durant, Cook is getting 40 minutes per game and putting up more than decent fantasy point guard stats. Last night Quinn Cook went for: 5/28/4/4/2/0 with only 2 turnovers in 40 minutes. This was on 11-17 shooting, including 5-7 from three. Pick him up.
Here is what else I saw on a busy St. Patrick's Day:
Please, blog, may I have some more?