The draft is coming, the draft is coming!  Since I have no NBA allegiances, I personally get more excited by the NBA draft than by postseason basketball.  I know – that's blasphemy!
You've heard it murmured.  You've heard it yelled.  You've heard it pounding down on your brain like voices drowning out your inner thoughts.  "This year's draft class SUCKS!"  Well, that's only, kinda-sorta true.  I think it sucks in the sense that there's little "easily-projectable" talent.  Lots of rawness getting thrown around here, like a food fight at a sushi bar.  "Can I get another Rice Wine!"  And with rawness comes upside, and upside comes dynasty moves.  Mmmmm, can't wait for the upcoming season 4 of the REL League!  I think since our deep dynasty is my favorite fantasy hoops league, it makes sense that this year's draft is pretty exciting to me.  A lot of speculation that would make The Prospector proud.  In that regard, it's not such a Stinky Pete after all!  So be the eternal optimist, dream of some of the 1-and-done upside, and read with us as Slim and I go back-and-forth drafting for NBA teams in our 2016 Mock NBA Draft:
Also – come and join the Razzball League on Fantasy Movie League!  You can join our league through this link here, and the Password is "rball".  I've usually been pushing for readers to join us on the Podcast, but wanted to get an invite to all as the Summer Season is starting today!  Their cutoff for week 1 is at EST so there's not much time, but you can still play every week starting in week 2 and get pumped up and practice for the Fall Season, which we'll promote hard and have some Razzball prizes and talk it on the Pod.  So be sure and make your picks and try to dethrone yours truly as the winner from Spring!  Plus I ended on a perfect cinema – one of only 22 people – and I'm gonna brag about there everywhere I can!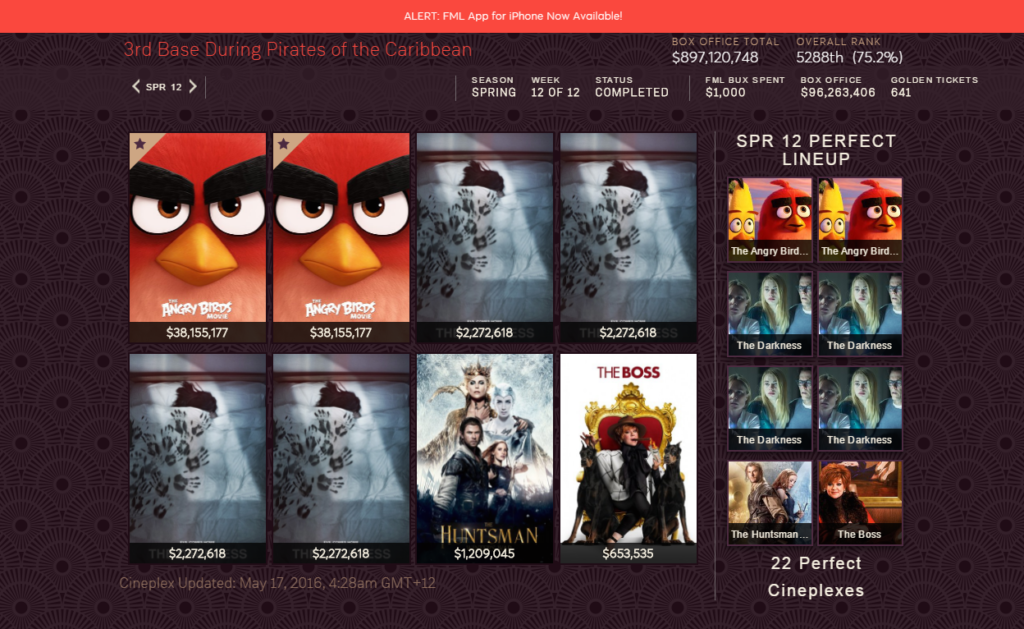 Please, blog, may I have some more?