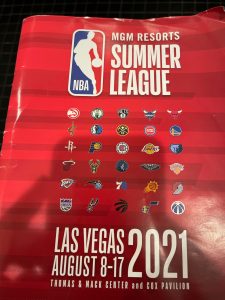 Every year, Buddhists pilgrimage to Lumbini, Muslims to the Hajj, Christians to Jerusalem, and Hindus to Kumbh Mela. Yours truly treks to Sin City for Summer League. If any of you plan to go out there, hit me up. Anyways, it's been three days and I've seen James Wiseman unfold out of a taxi, Rachel and Perk set up for a broadcast, and I now know that The Matrix (best nickname EVER) is now a blond.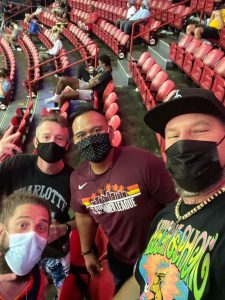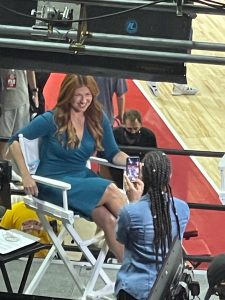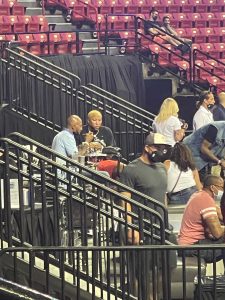 Here's what I saw on the court:
Sharife Cooper – Shows playmaking acumen and downhill ability to crack defenses. He should enter the rotation in the second half of the season.
Skylar Mays – Was calm, cool, and collected leading the second unit and manufacturing buckets. Playing time will be a concern.
Evan Mobley – Mobley is mobile! Looks poised to be a force at both ends of the court and should play well next to Jarrett Allen.
Oshae Brissett – Strong, physical, and efficient. Looks dominant in Vegas and should be a solid two-way role player off the bench for the Pacers.
Filip Petrusev – Looks slim, quick, and savvy on the defensive end. His ability to protect the rim has impressed.
Arnoldas Kulboka – This 6-foot-10 Lithuanian looks ready for the next level. He's a three-level scorer and can operate in both ISO or PNR situations. Possesses a shooters touch and is a savvy, off-ball cutter.
Alperen Sengun – 14 FTA! That is Russ territory! He's solid and fundamentally sound at only 19 years of age. Could be the steal of the lottery.
Isaiah Quickley – Answering the critics with two solid performances as far as playmaking goes. He's still a streaky microwave.
Scottie Barnes – Robert Covington 2.0.
Dalano Banton – 6-foot-9 combo guard is the newest developmental project in Toronto. He's a STOCKS specialist with upside as a playmaker.
Jalen Johnson – Looks like a baby Giannis. Springy, huge, athletic, and plays above the rim. So far, two solid double-doubles in Vegas.
Chris Duarte – Solid two-way player and looks comfortable as the featured offensive player. Will that translate as a bench player for Carlisle?