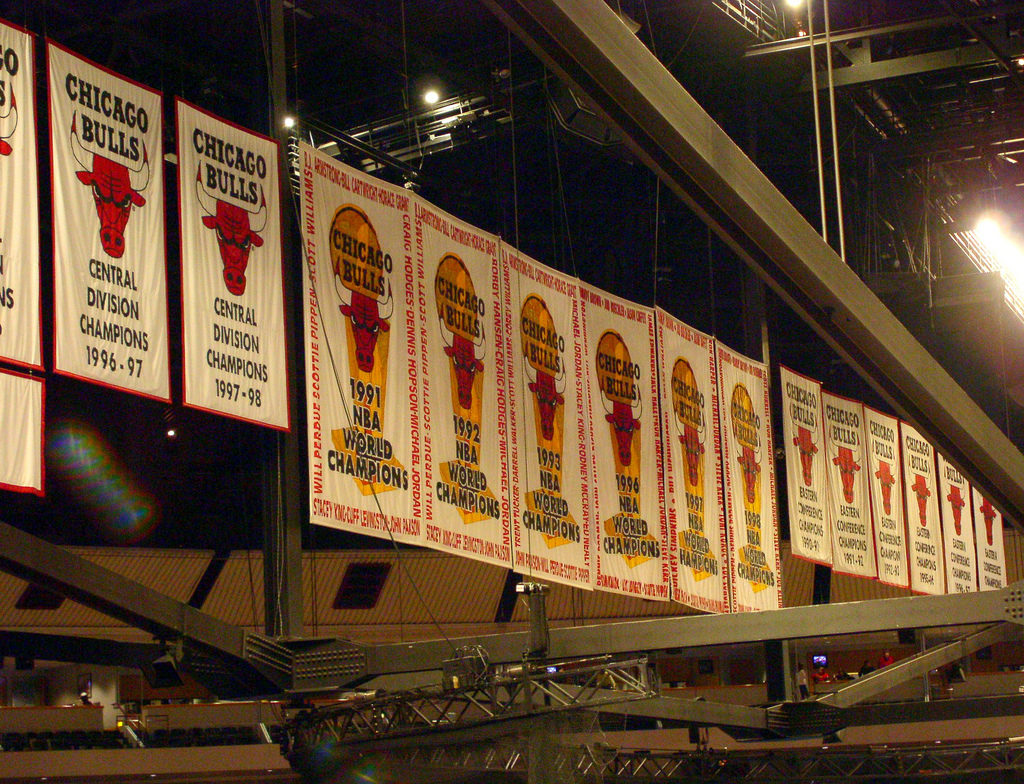 I'm going to warn you all ahead of time; this article will be filled with cliches about winning… Fortunately, many of them apply to fantasy, particularly dynasty leagues.  That being said, let's dive into the keys to success!
Winning is all that matters.
Yes, I know this seems obvious, however, a surprising amount of dynasty owners in all sports get carried away with upside and forget about winning.  This is particularly the case in baseball, but basketball owners are not immune to this lackadaisical approach.  At the end of the day, nobody cares how much upside your team is going to have a couple years from now.
I'm not advising against young players, but you have to keep things in perspective.  I'm not advising against drafting rookies, but you have to make sure to keep a balance between upside and actual production.  Yes, you want that underrated guy that could be a superstar someday, but you also want to have those boring veterans that put up stats.  Consistency is key.
Draft for Value, not for Position
This point seems to be fairly self explanatory.  The key in dynasty leagues is value.  Get the best bang for your buck in the draft and then use that value to trade for what you need.  A lot of owners get too hung up on pursuing a certain player.  This leads to overpaying, which will cripple the team for seasons to come.  In terms of value, many of the boring, reliable, vets are the guys that come the cheapest.  It's rather ironic, since those are the players that will help you win.
In dynasty leagues, the inevitable time always comes to decide whether you're going to go for the win, or whether you're going to hang back and trade for a rebuild.  Always go for the win.  Always.  The goal in dynasty leagues is to contend.  You can't ever guarantee a win, and it's impossible to build a team that will guarantee you a win.  At least in a league that is semi competitive.  Therefore, your goal is to contend as much as possible.  What is the point of being a contender if you aren't ever going to take the risk and plunge in.  As Jordan said, "You miss 100% of the shots you never take."  Cliche? Sure.  It's still true though.  It's quite simple.  Contenders come and go, but banners are forever.
I would like to close out this article with a little advice from the movie Risky Business.
"Sometimes you gotta say 'What the Fuck', and make your move. Saying 'What the Fuck', brings freedom. Freedom brings opportunity, opportunity makes your future."
This summarizes my philosophy quite well… At the end of the day, you have to follow your own gut.  But wouldn't you rather know that you did everything in your power to win?  Seems like a no-brainer to me!
**********
Now for some shameless self promotion!  I'm going to be dropping an RCL league, right around the time this article is published.  If it's not up when it is posted, it will be running that day!  So if you think I'm dead wrong about Buddy Hield and that I have no idea what I'm talking about; then jump right in!  Or feel free to hop in if you think I'm a brilliant fantasy writer.  I don't discriminate!  Plus, you will be featured in my RCL write up, where I roast everyone else's draft!  Who doesn't want that??
Once I get a bit of time, I'm also going to post my boom or bust candidates for this year for everyone to disagree with until they actually happen… Last year's sleepers and busts had a fairly high success rate (feel free to review), so hopefully I can duplicate that this year!
That's all for now folks!  Feel free to leave any dynasty advice you have below!  Maybe I can turn this article into a more comprehensive guide, and convince JB to make it a permanent link.  That's all up to you guys though!
Peace!