Is there anything better than getting unexpectedly great performances from your players in the first game of the season? Maybe they'll do this EVERY GAME! I'm suddenly reminded of Michael Carter-Williams' rookie debut of 22/7/12 with 4 threes and 9 steals. Of course we know that regression to the mean is coming to rain on our parade soon enough. But, there are guys that make leaps in production for entire seasons, and identifying them is one of the keys to winning. This is an outlier, but I fondly remember picking up Shawn Marion a few games into his second season, my first in fantasy, in which he finished as a first-rounder. He led me to a debut title, and I was hooked.
I'm generally very active in my leagues. However, I'm often slow to trust guys that come from out of nowhere. No prospect pedigree? I generally chalk it up to luck. I'm much more likely to speculate on players that have shown something in the past. But, sometimes dudes do just show up. I remember being way too slow to trust Hassan Whiteside's explosion onto the scene in Miami. Another guy that I just refused to believe in for the longest time was Robert Covington. "Who's this undrafted guy from a small school putting up big steals and threes on the Sixers? Never heard of him. They're tanking. Of course they've got to have somebody taking shots and getting minutes." I didn't think it would last. And if he was too good, I thought they'd probably sit him more, so he wouldn't accidentally help them win too many games. For players with whom I'm not familiar, I'm  always waiting for the sample size to get bigger. But you can't wait too long, or you'll miss your chance. If you can identify the right guys, you can still snatch up some of this season's impact players as a free agent. So, how can we tell what's likely to continue? What should we be watching for in these first few games that might be predictive?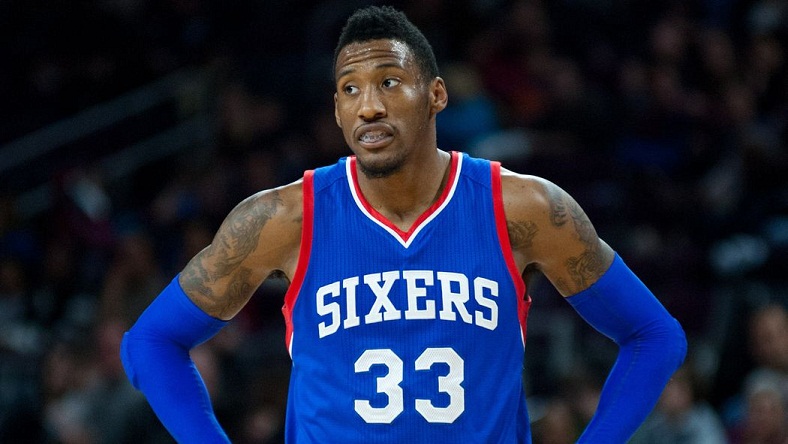 Since you aren't able to watch every game (pause for daydream about an alternate universe where I can watch every game), what should you look for in the box score or in player notes to help determine if they're a good pickup?
Role: I know it sounds simple to say that if a player is starting… that it's a good thing. But, these opening games have had some surprising starting lineups. It's partly because of injuries, but some coaches threw us curveballs and you might be able to grab someone that's locked into a starting role, which usually guarantees a high minutes floor.
Minutes: A handful of players can provide good fantasy value in limited minutes, but for the most part, we know that minutes are the fertile soil we need to… grow… stats? Sorry. How about: Minutes = Good. Just be careful to pay attention to the game situations. Was there an injured player that missed the game, causing a minutes increase for the player? Was it a blowout, meaning the 7th man got 12 extra minutes?
Field Goal Attempts: All other aspects being equal, would you rather have the guy that just went 7/9 for 19 points in 21 mins off the bench or the guy that went 4/15 for 9 points in 28 mins in the starting lineup? There's something to be said for efficiency, of course, but you know that first guy isn't going to hit 78% every night. And you know the second player isn't going to shoot 27% every night. But that guy's got the role, the shot attempts, and the minutes, which are all more predictive/repeatable. I guess I'm saying that I put much more emphasis on the FGA than the FGM when I judge these guys.
Usage: Now, if only there were an "Assists Attempted" category. I really wish there was a simple stat kept that would tell us how many passes a player threw that would have, more often than not, resulted in an assist. The best sort of stat I can think of to help us with general involvement is usage rate. It's the percentage of plays that a player ends for his team, whether it ends in a shot attempt, a free throw attempt, or a turnover. It doesn't exactly give us how often they have the ball in their hands, but it can give us an idea of how involved in the offense a player is.
Defense: Simple. If they're a good defender, they're likelier to stay on the floor.
Next week, I'll try to come up with a few guys to watch or add or target in trades, aside from the names everyone will probably have as waiver wire pickups. Enjoy the games, everybody!
This week's classic fantasy line:
Speaking of shot attempts, here are two amazing, high-volume seasons from 2001 MVP, Allen Iverson. Bolded numbers are league leaders. I really wish his peak had been longer, because he was one of my favorites to watch.