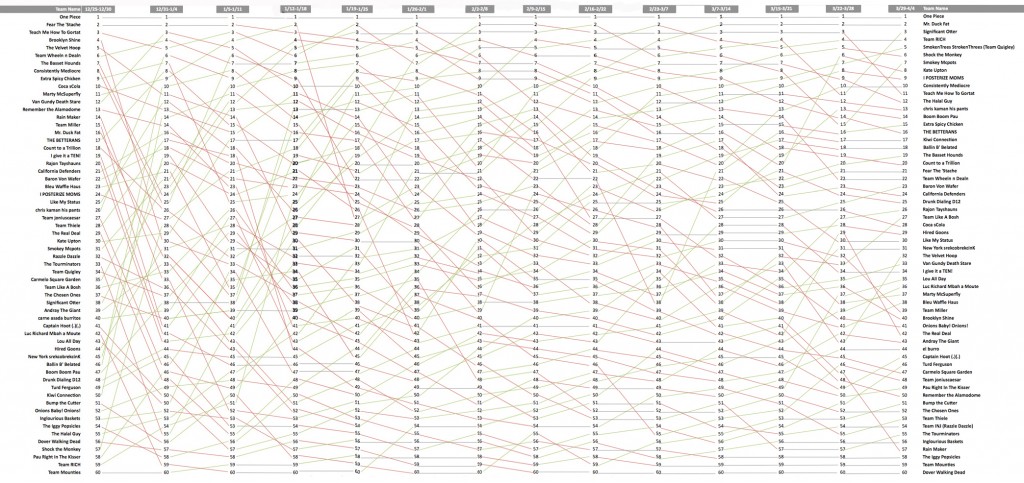 Busy week, this Week 15, what with the March Madnessing and the baseballing. It's always tough in the fantasy basketball world because we're all like children in front of a pet store window: Everything I see is fluffy and wonderful and I want all of it all to myself! I get it folks. The season is limping to its truncated and breakneck close and a lot of you have let Jesus take the wheel of your team.
It make sense. There's only so much you can do when you own mostly Trailblazers or Bucks. This week saw 18 of the 60 teams remain unmoved, while fewer than 10 teams 10 teams rose or fell more than nine spots. It's getting quiet. It's getting dark.
Here's the spreadsheet.