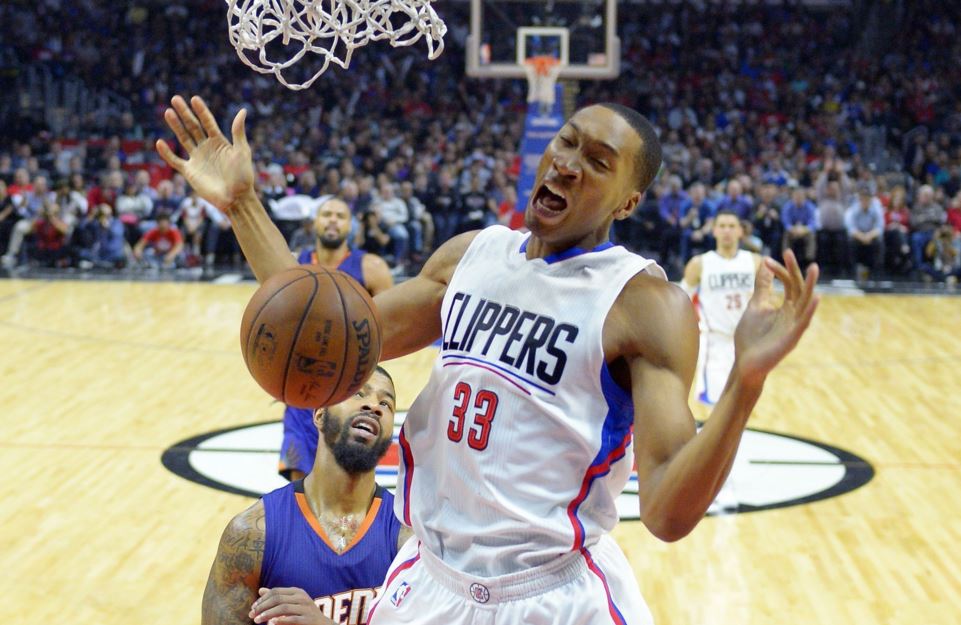 If you don't get the title reference, it's from the first episode of Bleacher Report's "Game of Zones" series.  The clip is from a couple years ago, and that's probably around when Wesley Johnson was relevant last… (Here's the clip for a refresher.  I highly recommend watching the whole mini-series if you haven't!)
Before I dive into why Wesley is featured, I'd like to make a few comments about this past Sunday.  As many of you know, a certain Carolina team was taken apart by one of the best defenses I've ever seen.  On top of shutting down one of the most outspoken and overrated QBs in the game, they also managed to drag the corpse of Peyton Manning to a Super Bowl title as well!  Now, I have nothing against Cam, and I'm sure he'll be great in the future.  However, this is a good lesson to all players, (I'm looking at you Steph,) to let your game do the talking.  Sportswriters these days, tend to elevate current players to legendary status, based on a good season, or even one great performance.  On top of that, when these wild claims are questioned, the questions are categorized as "hate".  This is absurd.  Guys like Cam, Steph, KD, Odell, Mike Trout, etc. are all incredible talents, and may very well become legendary players, but lets not jump 15+ years ahead of ourselves trying to immortalize them.  On that note, congrats to the Broncos defense on well deserved title.  They were just hungrier right now.  Now that Cam has had a taste, I'm sure he'll be back, if he bounces back up and gives it 110%.
I apologize for the rant.  Feel free to leave your thoughts on that below!  Now lets get into the wire!
Wesley Johnson – SG/SF – 15% – Wesley has been picking up a lot of playing time with Blake out for a while.  Most notably, he's been averaging over a steal, a block and 2 threes in the last 5 games.  He's doing about what we expected from Danny Green, and there's no reason to think that it won't continue ROS, given Blake's injury and suspension.  Given the playing time, and his stat diversity, he's looking more and more like a must own.  Not quite there yet, but who doesn't want that stat-line at the back of their bench.
Matt Barnes – SG/SF – 39% – Barnes really needs to be owned everywhere!  I've said it before, but that 39% ownership is ridiculous.  That is all.
Jerami Grant – SF/PF – 12% –  In the spirit of wings that give great defensive stats, I'd be remiss if I didn't mention Grant again.  He's becoming more consistent, and his minutes are regular now.  He's not going to produce great quantity, but he will fill the stat sheet.
Evan Turner – SG/SF – 47% – Turner is a very weird player… He'll get you good assist numbers and solid percentages from the wing slot.  Not much comes with it, but it definitely can be valuable, depending on your build.  Someone to keep in mind, plus he fits the wing theme I have going on this week!
That's all for now folks!  Enjoy your all-star weekend! I won't… Especially since they ruined the slam dunk contest and 3 point shootout.  Oh well.  Hopefully, Lavine will put on a show at least!