So I'm sitting around and thinking to myself, "you know, I like auction leagues, I like deep leagues, but there isn't a really deep dynasty/auction league I'm in…"  That's my inner monologue!  So much deeper than Grey's random italicized voice.  And it dawned on me that in my short time as Razzball Hoops Editor I've made some new industry friends over at Rotogold.com and the TDB Sports Network and wanted them to join in a really intense league that we could play with the loyal Razzball Nation.  So I started the REL (Razzball Elite League) and we currently have 12 spots open at the time of this posting to fill the 20-team league.  If you want in – shoot your e-mail below and I'll invite ya!  It's a league that'll make you grow chest hair.  A league that'll test your will.  A league that will separate the deep, scouring, fantasy nerds from the semi-manly.  So shoot your e-mail below if you want an invite and we're looking forward to a nice relaxing Auction draft at 9:30 EST next Thursday.  Bring it!
As I'm sure you've probably read ad nasueum, every auction is different, any player can be nominated first and the money/team that guy goes to alters the rest of the draft.  So be sure to adjust accordingly and above all, get the guys you like!  Don't get too caught up in price enforcing/inflating and enjoy the squad you put together.
What I've seen in my Auction Draft thus far is I want to pay a premium for the guys in my 1st and 2nd round, then it's a big drop off.  And in those top ranks there's some pretty clear cut tiers – KD, then LBJ, then the big 3 guards, then guys I'm high on and other first-rounders to Deron Williams, and then the big dropoff from Melo to Nicolas Batum.  I feel like I can nab probably one or two of the guys in the top few tiers, and I have enough targets I'm high on later than I can fill my roster with.  For example, I don't think Jeff Teague goes for $26 or Jonas Valanciunas goes for $20, but I'd be willing to go that high.  So with those guys I personally like at probable discounts, I think I can shape a solid team by nabbing just 1 or 2 high-$ guys.  And I'm shocked at how level the big sites shape the auction-o-sphere.  No way Durant or LBJ goes for only $70 apiece.  No way they should be the same value either.  I think they have some sort of internal ranking limitation or there's some sort of unwritten rule that they shouldn't value them over $70/per.  I intentionally made my ranks top heavy because I think the top 22 are worth heavy premiums to build around – and in drafts with real-life players and fans, those guys are going to go closer to the range I have them valued.
Values are based on Yahoo standard line-up (PG, SG, G, SF, PF, F, C, C, UTIL, UTIL, BN, BN, BN) and 12-team leagues (RCL size) with a $200 budget.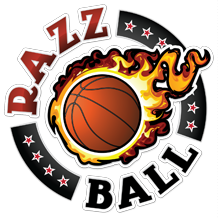 2013-2014 Fantasy Basketball Auction Rankings
| | | |
| --- | --- | --- |
|   | PLAYER, POS, TEAM | NOTE |
|  $      98 | Kevin Durant, SF, OKC | Would be willing to dump a huge premium on KD as he's easily fantasy's #1 player.  ESPN and Yahoo putting his valuation at $70 is a joke.  A – no way he goes anywhere near there with actual people bidding and B – he just plain is more valuable.  Those guys are kidding themselves if they don't think Durant can be worth top-end of double-digits $ value, then you can build around him.  I won't go this high in a deep 20-teamer like the REL league (or maybe I will!), but in 12-team, he's worth this price. |
|  $      87 | LeBron James, SF/PF, MIA | Still think an elite season coming, and pretty clear cut second highest $ player. |
|  $      75 | James Harden, SG/SF, HOU | Easy to forget he was traded less than a week before 12-13 season. |
|  $      74 | Chris Paul, PG, LAC | Game's best PG, will be leaned on to do everything for Doc. |
|  $      72 | Stephen Curry, PG/SG, GS | A little worried about career ankle issues, no Jarrett Jack. |
|  $      66 | Serge Ibaka, PF/C, OKC | I'll reach in my pockets and spend big, scored 4 more a game, developing deep shot, 57.3 FG% 12-13.  Westbrook injury now has him a key scorer as well, but obviously doesn't move above the big 5.  Probably won't go near this value, and that has me buying him in every auction. |
|  $      65 | Kyrie Irving, PG, CLE | The additional bigs should give Kyrie all sorts of room to drive and dish. |
|  $      64 | John Wall, PG, WAS | Love Wall, was a first-round talent in last two months of 12-13, healthy offseason, will probably go cheaper and I'd be happy bidding him up to a high premium.  Wall/Ibaka have been my front 2 in many-a-draft. |
|  $      62 | Marc Gasol, C, MEM | Does everything, increased scoring with Gay gone in 2nd half 12-13. |
|  $      60 | Kevin Love, PF/C, MEM | Elite money upside, injury downside.  Still buying big. |
|  $      60 | Derrick Rose, PG, CHI | I buy the perimeter game offseason work, excited for a really big season/big Asts.  Looked good back on the court. |
|  $      60 | Paul George, SG/SF, IND | Love George as a player, think he's getting overhyped in fantasy.  Will probably go higher in numerous auctions. |
|  $      51 | Deron Williams, PG, BKN | A bit worried about recent ankle injury, but worth elite range of $. |
|  $      50 | Ricky Rubio, PG, MIN | Another point I buy the improved perimeter game, fully recovered from ACL. |
|  $      50 | Al Horford, PF/C, ATL | Millsap is more efficient than Josh Smith, love Teague, big year for big Al. |
|  $      49 | Dwayne Wade, PG/SG, MIA | Career-high FG% in 12-13, another solid year ahead. |
|  $      49 | Anthony Davis, PF/C, NO | Playing at an absolute elite level right now in the preseason.  Yeah I know it's just preseason, but ready to really spend the extra dollar on him in auctions. |
|  $      45 | Al Jefferson, PF/C, CHA | Charlotte finally has a big, offense will run through him. |
|  $      44 | Damian Lillard, PG, POR | Buying offseason improvements, FG% to go up, big season. |
|  $      44 | Carmelo Anthony, SF/PF, NY | Elite scoring, sure, think boards go down and a little injury prone. |
|  $      36 | Nicolas Batum, SG/SF, POR | Wrist injury a concern (no surgery), falling numbers and %s in second half scary.  Played a lot of minutes in EuroBasket, has a bad back now.  Big drop in tiers from Melo to Batum. |
|  $      35 | LaMarcus Aldridge, PF/C, POR | Trade concerns and getting a lot of minor injuries through preseason.  Not ready to spend elite money on him. |
|  $      30 | Dirk Nowitzki, PF, DAL | After working his way back, elite Hall-of-Famer we're used to in 2nd half. |
|  $      29 | Ty Lawson, PG, DEN | No Gallinari, no Iguodala, will have to do it all. |
|  $      27 | Josh Smith, SF/PF, DET | Has opportunity, very volatile in his value. |
|  $      27 | Joakim Noah, PF/C, CHI | Injuries will be concerning, but very big year from Noah in 12-13, Rose = FG% up. |
|  $      27 | Larry Sanders, PF/C, MIL | GM calls him key to the team, contract extension in works, big year ahead.  Will be leaned on to score with no 'Sova for a bit. |
|  $      26 | Tony Parker, PG, SA | Fire to win the title, elite when healthy. |
|  $      26 | Jeff Teague, PG, ATL | Will be on all my teams, Millsap will help efficiency, one of my big breakouts.  This $-figure should land you him, and he should go even cheaper. |
|  $      25 | David Lee, PF/C, GS | Often underrated, not worried about the hip injury that's healed up. |
|  $      25 | Mike Conley, PG, MEM | Boosted scoring, assists, fewer TOs when Gay left. |
|  $      24 | Russell Westbrook, PG, OKC | Injury changes everything, don't like knee injury for guy that relies on explosiveness. |
|  $      24 | Pau Gasol, PF/C, LAL | Bye-bye Dwight, hello to old ways.  Or would it be hola? |
|  $      24 | Nikola Vucevic, PF/C, ORL | Not only a double-double guy, 2 ast 1 stl 1 blk a game as well. |
|  $      24 | Dwight Howard, C, HOU | Probably won't end up on many of my teams and I see him getting bid up by his fans, but upside is obviously still there. |
|  $      24 | Tim Duncan, PF/C, SA | Dream season last year, think he'll come close to duplicating going for title. |
|  $      23 | Paul Millsap, PF, ATL | Only 27, played only 30:26 a night last year, will flourish in ATL. |
|  $      23 | Rudy Gay, SF/PF, TOR | Buying all things Raptors, solid multi-cat contributor. |
|  $      23 | Kawhi Leonard, SG/SF, SA | Love him, love the multi-cat game.  Might even go the extra buck to get him. |
|  $      22 | Roy Hibbert, C, IND | Flashed elite big man potential in playoffs, extremely durable. |
|  $      21 | DeMarcus Cousins, PF/C, SAC | Still risky, one of fantasy's biggest high risk/reward picks yet again. |
|  $      21 | Blake Griffin, PF, LAC | Despite hardcore fantasy player's hate, there's still upside – but I won't get into a bidding war. |
|  $      21 | Jeff Green, SF/PF, BOS | Huge, huge upside with extraordinary breakout potential. |
|  $      20 | Nikola Pekovic, C, MIN | Already great FG% that will go up with Love, dub-dub with stl/blk a night. |
|  $      20 | Kobe Bryant, SG, LAL | Could obviously move up with incoming optimistic news, rehab doing too well to be lower.  Looking like he'll miss opening night, but not too much more action.  Probably won't end up paying the premium for his name value. |
|  $      20 | Jonas Valanciunas, C, TOR | If you've read me since last year, he's my #1 sleeper.  Offense to run through him. |
|  $      19 | Chris Bosh, PF/C, MIA | Under-the-radar (at least to me) very productive 12-13 despite dwindling skill set/rebounding.  Some further regression. |
|  $      19 | Derrick Favors, PF/C, UTA | The Jazz have a ton of faith in him, oozes potential/high block total. |
|  $      17 | Kemba Walker, PG, CHA | Lower than almost anywhere else, don't think Jefferson fixes bad FG%, low Asts. |
|  $      16 | Brook Lopez, C, BKN | Love his game, had him top-20 in May.  Foot injury and big trade limits #s.  Better real life ROI than Auction value ROI. |
|  $      16 | Monta Ellis, PG/SG, DAL | Excited to see him play with Dirk, should have a solid season, slight scoring dip. |
|  $      15 | Jrue Holiday, PG, NO | While #1 NO scorer/disher, I won't be chasing Jrue is his price gets hiked up. |
|  $      15 | Greg Monroe, C, DET | Think Josh Smith/Jennings actually will help his fantasy value. |
|  $      15 | Tobias Harris, SF/PF, ORL | My boyfriend from last year, flashed fantastic goodness in 2nd half.  Will start. |
|  $      15 | Chandler Parsons, SF/PF, HOU | Fantastic 12-13, think he has another great, efficient season. |
|  $      13 | Brandon Jennings, PG, DET | Messed up tooth and jaw will linger into regular season, not willing to spend a penny more than this. |
|  $      13 | Paul Pierce, SF, BKN | Name value and new locale may have someone keep bidding, but it won't be me.  Still value here though, he's been going pretty late in snake drafts. |
|  $      13 | George Hill, PG/SG, IND | Quiet, unassuming, steady production. |
|  $      13 | Eric Bledsoe, PG/SG, PHX | Flashed brilliance when starting, polarizing fantasy ranks/valuation, big upside.  Will be a guy I may spend an extra few bucks on later in drafts if I have the pocketbook. |
|  $      12 | Jose Calderon, PG, DAL | A sore hammy but it shouldn't linger into the season, will be diming like crazy with Dwight and Monta around. |
|  $      12 | Ryan Anderson, PF/C, NO | Despite new faces, don't think his role/numbers change much. |
|  $      11 | Klay Thompson, SG/SF, GS | I've seen him very overranked and overbid on, ThrAGNOF! |
|  $      11 | Goran Dragic, PG, PHX | Still upside there, and despite a "bust" last year, still produced at this value. |
|  $      11 | David West, PF, IND | Solid 12-13, another solid 13-14. |
|  $      11 | Zach Randolph, PF/C, MEM | Read West, David. |
|  $      11 | DeMar DeRozan, SG/SF, TOR | A big sleeper of mine, TOR a great line-up now, buying the offseason work on 3s. |
|  $      11 | Gerald Henderson, SG/SF, CHA | Back-to-back sleepers I'd hope to get late, Henderson showed elite production in 2nd half. |
|  $      10 | Thaddues Young, SF/PF, PHI | Someone has to score in Philly, right?  Solid 12-13 as well, but not in love. |
|  $      10 | Rajon Rondo, PG, BOS | No need to rush him back in a big rebuilding year – despite him saying he's already mentally ready. |
|  $      10 | O.J. Mayo, SG, MIL | Will lead offensive attack for the Bucks, solid talent around him. |
|  $      10 | Bradley Beal, SG, WAS | Showed talent at times in rookie season, big injury concern, despite great upside including the big preseason games this week on 10-15 and 10-17. |
|  $        9 | Luol Deng, SF, CHI | Trade/contract issues persist, but solid player and should be with Bulls all year. |
|  $        8 | Greivis Vasquez, PG/SG, SAC | Think there's multi-cat upside, but ankle injury and IT2 issues remain. |
|  $        7 | Andre Iguodala, SG/SF, GS | Low floor/low ceiling, moves to another fast-paced team to duplicate 12-13 #s. |
|  $        7 | Jimmy Butler, SG/SF, CHI | A little surprised I'm higher on him than most, will start, multi-cat goodness. |
|  $        7 | J.R. Smith, SG/SF, NYK | Knee injury, suspension for smoking, but past those I'm fine with him here. |
|  $        7 | Kyle Lowry, PG, TOR | You know you're getting good production, but only when he's on the floor. |
|  $        7 | Gordon Hayward, SG/SF, UTA | Minutes, steals, assists up as 12-13 went on, TOs down, Jazz need consistency. |
|  $        6 | Ersan Ilyasova, SF/PF, MIL | Don't want anything to do with a big on a very bum ankle.  Avoiding as best I can.  Might nominate him early to see if someone in your league thinks he'll get healthy right away or didn't see he's hurt. |
|  $        6 | Marcin Gortat, C, PHX | Another guy from the Suns that was a semi-bust but still put up #s. |
|  $        6 | Danny Green, SG/SF, SA | Really underrated multi-cat season: 1.2 stl 0.7 blk 12-13 a little shocking. |
|  $        6 | Enes Kanter, C, UTA | Big upside in starting role.Saw him play on 10-16 and looked great. |
|  $        6 | Wilson Chandler, SG/SF, DEN | Without Gallinari until probably February, Chandler a huge breakout candidate. |
|  $        5 | Brandon Knight, PG/SG, MIL | Still very young, think with actual talent around him could emerge. |
|  $        5 | Kenneth Faried, PF, DEN | Love the Manimal in real life, think his fantasy value can be a little overrated and someone will overpay. |
|  $        4 | Jeremy Lin, PG, HOU | Some upside with reports he and Dwight looking good from the Dream, great Stls.  However, he will be one of the most overpaid players in auction drafts because of his fan base from what I've seen. |
|  $        4 | Wesley Matthews, SG/SF, POR | Don't see him playing 35 mins a night, even with rook McCollum to miss prolonged time. |
|  $        4 | JaVale McGee, C, DEN | Obvious upside with more minutes due to Karl firing, Shaqtin a Fool downside too. |
|  $        3 | Victor Oladipo, SG, ORL | Only other rookie in top 100, may start slow but I see bigger role in 2nd half. |
|  $        3 | Carlos Boozer, PF/C, CHI | One of my least favorite players, is actually going a bit underrated in 13-14. |
|  $        3 | Andre Drummond, PF/C, DET | Sure some upside, but 37.1 FT%?  Really? |
|  $        3 | Raymond Felton, PG/SG, NY | Still driving a high-powered offense, think Beno Udrih eats into a few minutes. |
|  $        3 | Andrew Bogut, C, GS | Says he's healthy and expects big minutes, multi-cat performer, always injured… |
|  $        3 | Steve Nash, PG, LAL | 39, numerous injuries last year, but still top 100 and more than a $1 flyer value. |
|  $        3 | Michael Kidd-Gilchrist, SF, CHA | People overrate a 19-yr old rookie season and write him off, multi-cat breakout.  Probably can get him for a $1 in most auctions. |
|  $        3 | Kentavious Caldwell-Pope, SG, DET | First Stuckey now Jennings, injuries are ravaging the Pistons backcourt and KCP was looking at a surprise starting gig beforehand.  Willing to pay a few bucks late and not let him go for $1. |
|  $        2 | Jamal Crawford, PG/SG, LAC | Will duplicate what we saw last year, which was top 100 worthy. |
|  $        2 | Spencer Hawes, C, PHI | Has the 1st half to prove worth until Noel gets minutes, out of position 3s nice. |
|  $        2 | Tyson Chandler, C, NY | Not a huge fan, injury prone and a wild card, but value has him crack more than a buck, but won't bid on him a second time. |
|  $        2 | John Henson, PF/C, MIL | Injuires to both Ilyasova and Ekpe Udoh will have Henson seeing tons of minutes, and I see him banking on the production with his solid per/48 numbers last year.  Must own in all leagues.  Save an extra dollar to bid him over the nomiation late, if you can't nom him yourself. |
|  $        2 | Amir Johnson, PF/C, TOR | Despite probably a sub-10 PPG scorer, gave you 1 stl 1.4 blks last year. |
|  $        2 | Cody Zeller, PF/C, CHA | A surprise from Summer ball, there's upside playing next to Jefferson. |
|  $        2 | Isaiah Thomas, PG, SAC | An unreal second half, potential is there but stifled by new regime/Vasquez. |
|  $        2 | Chris Kaman, PF/C, LAL | Thrived when he's gotten starting minutes, will be vastly undervalued.  Probably can get him for a buck, but I would go $2 or even $3 if I really needed a big late. |
|  $        2 | Kevin Garnett, PF/C, BKN | Kidd says he'll bench KG on back-to-backs, #s still there last year, down a bit this year. |
|  $        2 | Tyreke Evans, SG/SF, NO | Ankle dinged up after preseason injury, hate to draft him injured even with report he should make opening night.  Too much upside for only a single Washington. |
|  $        2 | Anderson Varejao, PF/C, CLE | The unreal rebounds are tough to ignore, but less minutes, Bynum = less value. |
|  $        2 | Kelly Olynyk, C, BOS | Minutes and opporunity are there, worth a slight bit of a reach to me over a dollar.  Looked good in both preseason games I've seen him in. |
|  $        2 | Joe Johnson, SG/SF, BKN | Someone will reach for name value, scoring/3s down with all the options. |
|  $        1 | Jameer Nelson, PG, ORL | Oladipo to play some at point, everyone healthy right now, avoiding.  Everyone else below I wouldn't spend more than a dollar on if I had a solid team filled out. |
|  $        1 | Andrew Bynum, C, CLE | Don't want him, knees hurt again, avoid avoid avoid. Yahoo @ $13 projected and he's going at a $13.9 average is lunacy. |
|  $        1 | Danny Granger, SF, IND | Like Bynum, tough to rank and I won't be reaching for him – 2-10 in preseason opener and sore.  At least Yahoo has him as $4 and not $13! |
|  $        1 | Maurice Harkless, SF, ORL | Flashed multi-cat goodness with 1.2 stl/0.8 blk in only 25 minutes per game. |
|  $        1 | Andrei Kirilenko, SF/PF, BKN | Never been a huge fan, but will still get minutes behind elderly former Celtics. |
|  $        1 | Harrison Barnes, SF, GS | Potential has always been there, but becomes a 6th man with Iggy. |
|  $        1 | Arron Afflalo, SG/SF, ORL | Empty scoring, but still produces despite status with Magic in turmoil. |
|  $        1 | Shawn Marion, SF/PF, DAL | I don't buy a repeat, but Marion was huge last year under-the-radar. |
|  $        1 | Jarrett Jack, PG/SG, CLE | Wahhhhhh, I'm Jarrett Jack!  Will find time at the 2 late in games. |
|  $        1 | Michael Carter-Williams, PG, PHI | The FG% will be terrible, but minutes and opportunity are there for the late $1 gamble. |
|  $        1 | J.J. Redick, SG, LAC | Limited upside, but should be able to replicate what he did with the Magic in 12-13. |
|  $        1 | Tristan Thompson, PF/C, CLE | Loved him before Bynum/Bennett/Clark brought in, Bynum hurt, TT could start. |
|  $        1 | Reggie Jackson, PG, OKC | Sure he's only got the starting gig until Westbrook is back, but Jackson will still get minutes as Russell is eased back in and tremendous upside to start the year.  Worth an extra buck if you need one last depth guy and have the cash late. |
|  $        1 | Kevin Martin, SG, MIN | Will score, but doesn't get to the line anymore, still doesn't do anything else. Sore Achilles to start the year as well. |
|  $        1 | Randy Foye, PG/SG, DEN | Gallinari hurt, no Brewer, no Iggy, no Koufos, Denver will need scoring. |
|  $        1 | Ben McLemore, SG, SAC | Crowded backcourt, but they seem determined to play him, some upside. |
|  $        1 | DeAndre Jordan, C, LAC | Having a great preseason and flashing great Board-n-Blocks upside, FT% still a work around though. |
|  $        1 | Kyle Korver, SG/SF, ATL | Despite my reluctance to bid on 3-point specialists, was solid in 12-13. |
|  $        1 | Dion Waiters, SG, CLE | Jack will take some minutes, a lot of new options on the Cavs. |
|  $        1 | Corey Brewer, SG/SF, MIN | (three weeks ago)I just think he's better than Budinger or Shabazz, more multi-cat value than expected. (now) Budinger hurt, Brewer to start.  Me likey.  Can nab him with your last dollar most likely. |
|  $        1 | Manu Ginobili, SG/SF, SA | Injuries and lower minutes of course lower value, but can still produce. |
|  $        1 | Eric Gordon, SG, NO | Bad knees, ankle still coming along, not touching him before here. |
|  $        1 | Evan Turner, SG/SF, PHI | I just thought he'd be a better NBA player and he's not, not buying new opportunity. |
|  $        1 | Tiago, Splitter, C, SA | Underrated multi-cat year, played 81 games, nice late stat booster. |
|  $        1 | Martell Webster, SG/SF, WAS | Porter's hip injury lagging deeper than thought, Webster in line to get minutes in his stead.  Wiz to ease Porter in when ready. |
|  $        1 | Anthony Bennett, SF/PF, CLE | Frontcourt is loaded, but loaded with injury-prone guys.  Still won't go more than a dollar for #1 pick.  Showing conditioning problems recovering from off-season shoulder surgery. Now reports of asthma and sleep apnea.  All looking bad, but worth the $1 flyer if no one else is nominating him. |
|  $        1 | Gerald Wallce, SF/PF, BOS | Will get minutes early, he's getting shopped, probably loses value on deadline deal as I doubt he gets traded into a big role. |
|  $        1 | Greg Stiemsma, C, NO | Going to start and get the Robin Lopez role, will block and can board better. |
|  $        1 | Andrea Bargnani, PF/C, NYK | Apparently gelling well with Melo and Amar'e is still hurt.  Not going to go nuts for him, but upside warrants the buy and he's another guy I might go $2 on if I need to spend late dollars. |
|  $        1 | Nene Hilario, PF/C, WAS | Adds 3 dimes a game, but up there in age and not a guy I'm buying for more. |
|  $        1 | Metta World Peace, SF/PF, NY | Should play despite not playing under this name.  Probably avoiding. |
|  $        1 | Archie Goodwin, SG, PHX | The more I'm looking at guys ranked below him, the more I have the rookie nookie urge to take Goodwin.  6th man role in team that will play him.  Probably can be your last nomination and an easy $1 buy. |
|  $        1 | Ramon Sessions, PG/SG, CHA | Was on his way to a great 12-13 before a knee injury, should still see good mins. |
|  $        1 | Nick Young, SG/SF, LAL | Might be droppable after Kobe is back, but could have a strong start. |
|  $        1 | Alec Burks, SG, UTA | Could play some point while Burke is out, not ready to bid the extra dollar on him though. |
|  $        1 | Iman Shumpert, SG/SF, NY | Returned from ACL surgery last year, could be solid after healthy offseason. |
|  $        1 | Omri Casspi | Very hot preseason and could start at the 4 on a very fast-paced Rockets team.  A nice late-auction target. |
|  $        1 | Nate Robinson, PG/SG, DEN | Not a fan, but will get some run as the 1/2 off the bench and is being reported he could play some with Lawson in shortest backcourt ever.  Next they'll bring in Spud Webb. |
|  $        1 | Andre Miller, PG, DEN | Played in every game past 2 years, Nate Robinson steals the possible min. uptick. |
|  $        1 | Omer Asik, C, HOU | Huge loss of minutes, Dwight/Asik frontcourt would be worst FT% ever. |
|  $        1 | J.J. Hickson, PF/C, DEN | Behind Faried and McGee, will still get pretty solid minutes. |
|  $        1 | Lou Williams, PG/SG, ATL | Still recovering from the ACL, will be eased in, but still 2nd half upside. |
|  $        1 | Trey Burke, PG, UTA | Avoiding at all costs now; he needed every minute of preseason experience and now will be eased in a month or so into the season.  But if you haven't bought anyone else hurt, he's worth your last dollar. |
|  $        1 | Avery Bradley, PG/SG, BOS | You don't really want any of the Celtics gaurds, but they'll play. |
|  $        1 | Robin Lopez, C, POR | Looking like he'll start & could repeat 12-13 which has value even though he blows. |