Nic's Rookie Radar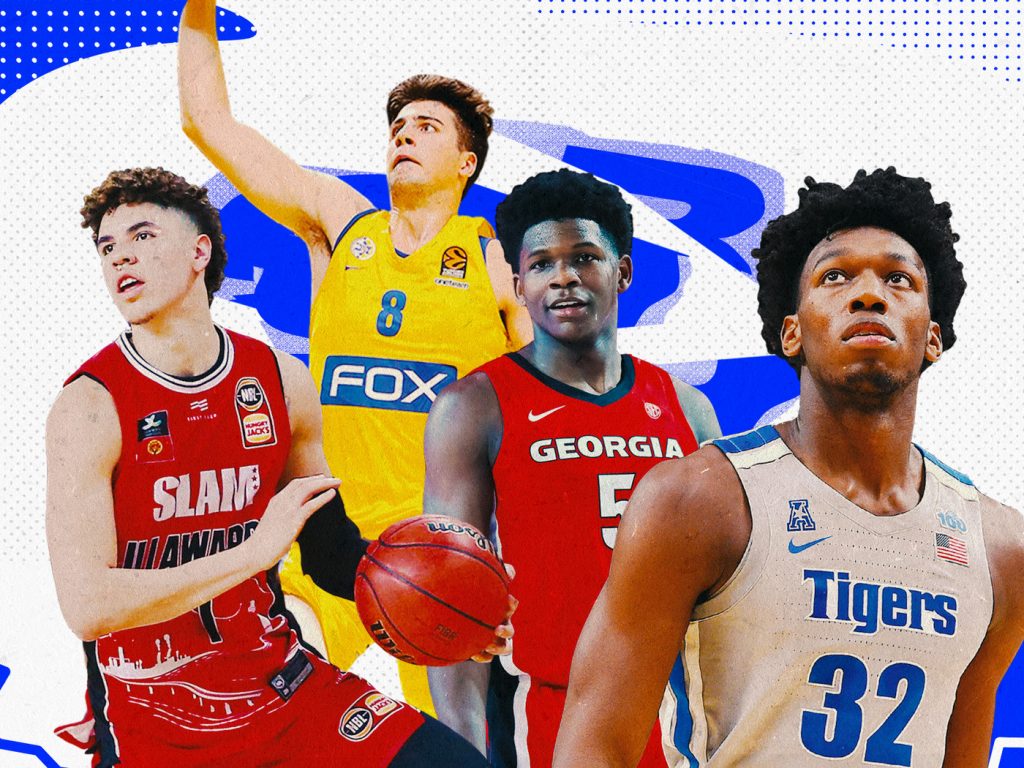 Rookies are traditionally seen as volatile fantasy assets, and for good reason—every year there are some duds and some studs. Last year, the perceived cream of the crop and number one overall pick on Draft Night and in our hearts, was none other than Zion Williamson from Duke University. He wound up playing only 24 games, but the per-game numbers lacked across-the-board production, landing him just outside the top-150 for fantasy value. Meanwhile, his fellow Blue Devil teammates, RJ Barrett and Cam Reddish were unrosterable in category leagues. Even runaway ROY Ja Morant was just a mid-rounder when all was said and done. On the flip side, you had a guy like Kendrick Nunn who, when given the opportunity produced similar value to Zion but went mostly undrafted in fantasy leagues.
Every Friday I'll be checking in on the 2020-21 Rookie Class to see where they stand with respect to their peers and the rest of the Association. The season is young but I like what I'm seeing from a rookie crop that had been dismissed as historically weak.
For now, I'm sticking to rooks who play 20+ minutes, as where there are minutes, there are opportunites.
Anthony Edwards – 2.0/15.0/2.3/1.8/0.8/0.3/0.5
A1 since Day 1, baby. Edwards has been decent so far—he's certainly not shy about shooting the ball, as he's averaging almost 14 shots per game. Right now, Edwards isn't contributing anything except points, 3s, and low TOs from a fantasy standpoint.
James Wiseman 1.3/12.5/5.8/0.3/0.8/1.5/1.5
Wiseman has been a pleasant surprise. Averaging just over 23 MPG for the shorthanded Warriors. He's been about all fantasy owners could have expected. The free throw shooting is poor, though, at 64.3% on 3.5 attempts per game. The blocks and tres are very nice indeed, and if Draymond's presence can buoy this struggling Golden State team the way it has in the past, Wiseman could be in for a small boost in production.
LaMelo Ball 2.0/10.3/5.0/3.5/1.3/0.3/2.5
At first glance, LaMelo hasn't been exactly as advertised. He's no Chino Hills LaMelo. He's not Lithuanian LaMelo. And he's certainly not the LaMelo we saw in Summer League, at least stats-wise. In Charlotte's crowded backcourt, the youngest Ball brother is averaging just over 20 MPG. With Terry Rozier off to a hot start and last year's contender for MIP, Devonte' Graham, handling the ball, there aren't too many touches to go around. But LaMelo has made up for that by being quite efficient (45.2% from the field, 83.3% from the line) and chipping in across the board. The 5.0 boards from a guard are especially nice.
Patrick Williams 1.0/10.6/2.4/1.2/0.2/1.0/1.8
Williams is playing around 24 MPG for a Chicago Bulls team that's still finding its identity. So far he's been very efficient, shooting 48.6% from the field and 85.7% from the line. It looks like HC Billy Donovan is committed to giving Williams PT, so the opportunity is there.
Isaac Okoro 0.5/5.5/3.0/2.5/0.5/0.0/2.0
Okoro has gotten off to a rocky start, as he's been dealing with a sprained left foot since game two of the season. Even though he's more of a defensive specialist as things stand—Okoro sports a team-low 7.9% usage rate, he does look like an integral part of the rotation, playing 34 and 42 minutes in his first two games respectively. That probably changes when Kevin Porter Jr. returns, but who knows when that'll be. I can't see Okoro being relevant in fantasy this season, even if he gets the minutes.
Killian Hayes 0.8/5.0/1.5/3.5/0.5/0.0/2.5
Hayes has not looked extremely confident with the rock despite having one of the more secure starting jobs amongst the rooks. As such, he's averaging 21 MPG to Derrick Rose's 28. After Rose sang his praise in preseason, alluding to his shift towards a mentor role, you'd have thought that the minutes would be reversed. The turnovers are somewhat glaring.
Obi Toppin 3.0/9.0/3.0/1.0/0.0/2.0/0.0
Obi-1 has been out with a strained right calf since the first game of the season. The Knicks may not be good but they are pretty deep and as a result, I can't see Toppin getting more than 25 MPG.
Deni Avdija 1.4/7.2/4.8/2.6/1.0/0.2/0.6
Avdija seems to have launched himself over the likes of Troy Brown Jr. and Isaac Bonga in the Wizards' wing hierarchy. Then again, the team is 0-4, so nothing is set in stone.
Tyrese Haliburton 2.0/10.6/2.0/4.4/1.0/0.4/0.8
The two-year Iowa State guard has been just what the Kings needed, and he's doing it while playing behind De'Aaron Fox and Buddy Hield. Coming into the season, many regarded Haliburton as the steal of the draft and the best pure PG—he's playing like it thus far. The awkward shooting stroke hasn't stopped Haliburton from chipping in from long range, and I'm expecting the steals to go up giving his penchant for disrupting the passing lanes.
Jae'Sean Tate 0.7/7.3/5.7/1.7/0.7/0.3/2.0
Jae'Sean Tate is perhaps most famous for his reported dispute with James Harden last week, a legend that already rivals the likes of JR Smith's soup bowl incident. Houston's rotation is still taking shape and Tate already has one foot in the door.
Desmond Bane 2.3/8.5/3.0/0.0/0.5/0.0/1.0
Bane looks to be a good source of tres off the wire, if nothing else. The 30th overall pick has made at least two of them in each of his five outings.
Payton Pritchard 1.0/8.2/2.0/2.2/1.6/0.0/1.8
With Kemba out for the foreseeable future and an over-the-hill Jeff Teague running point in Boston, Pritchard has got a real shot to carve out a role in Brad Stevens' rotation. I'm not too optimistic about his chances to be an impactful fantasy player but if he gets hot or you're desperate for threes, he could be worth a look.
Théo Maledon 1.0/5.8/1.5/2.3/0.8/0.0/2.5
Maledon hasn't exactly built on the preseason hype he garnered. I'm bullish on the young guard and he could improve on his play and earn more minutes going forward, but I wouldn't recommend picking him up now.
Sean McDermott 0.0/4.0/3.0/2.0/0.0/0.0/1.0
McDermott went undrafted in 2020, but has found his way into the Grizzlies rotation playing significant minutes for HC Taylor Jenkins. Leave him on the wire.
Cole Anthony 0.6/10.0/5.0/3.8/0.6/0.0/1.0
The psueudo-C. Anthony makes an appearance. Cole Anthony backs up PG Markelle Fultz on the Magic, following in DJ Augustin's footsteps. Similar to Augustin, Anthony will provide a smattering of points and assists. You have to hope that HC Steve Clifford decides at some point to give Anthony the bulk of the backup guard minutes since, as of now, he and MCW are splitting that honor. If Anthony continues to play as he has so far, I think it's a matter of time before the minutes allocation shifts in his favor. The efficiency has been an issue, though.