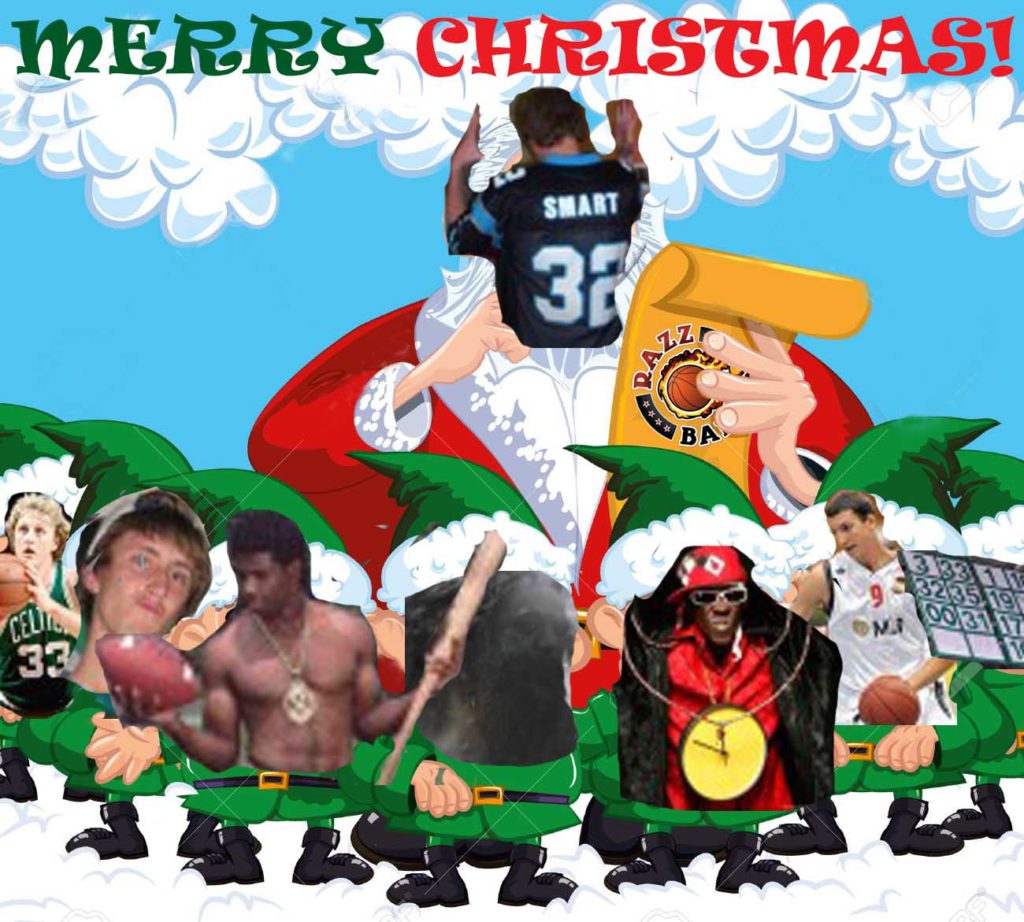 Merry Christmas!  Thanks to everyone for making Razzball Basketball what it is today with your comments, readership, and most importantly – immense knowledge of fantasy hoops!  I learn as much from your comments as I do from anything else.  So curl up around the fireplace and watch NBA all day, because nothing is more fantasy sports-ish than ignoring your family because it's a pivotal Sunday slate of games in H2H leagues!  And of course, special thanks to our staff who make the Razzballs spin round and round.
Happy Holidays to you and your families, from all of us at Razzball Nation!
PS – I'll try to hop into the comments throughout the day to chat some of the Christmas games, so pop into the comments when you can!