There will come a time when you  look back and regret not taking the plunge and picking up a player, who at this point in time, is averaging just 10 minutes a game. That time spent on the court has amassed stats of four points and three rebounds on under three shots per outing. The thing is, if we dig a little deeper, over the last seven days, a span of merely three games, this same player is averaging 13 minutes per contest, with 7.5 points, 3.3 boards, 1 steal, and 1.3 blocks on 78% shooting. Come again…. 78% shooting? Yes sirs and small group of ladies.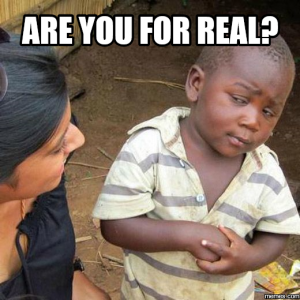 Do I need to convince you further? His coach has said that, "if I don't put him out there… Bob (the GM) might fire me." So we know more playing time is on the horizon. A coach saying his job is on the line unless he plays this small sample-size stat line is extremely promising. One of his teammates, a superstar in the league, had this to say about his recent play. "He's obviously a freak athlete and has a sixth sense on defense on where to be on blocked shots and how to protect the rim…".  Want some more convincing? How about some Per 36 numbers for you. 17.6 points, 9.3 rebounds, 2.6 assists, 1.6 steals, 2.2 blocks, 63% shooting. Holy Cow! Who is this mystery player? Well you're about to get your bell rung… it's Jordan Bell. That head coach is Steve Kerr and that star teammate is Stephen Curry. No, Kerr is not losing his job unless he plays Jordan Bell, but the talent is being recognized on a daily basis within the organization, all the way to the top. This isn't a drill, you have been warned, mini-Dray is a real thing. A box-score stuffing, high-motor, machine of a player. The competition for playing time is not that fierce. He can slot into the small-ball lineup ahead of Zaza or JaVale McGee(eeee!!!!), and I think it is only a matter of time before that is a constant. Bell is one injury away from being unleashed. No, he probably won't be playing point guard while Curry is out, but does Kevin Durant have a clean bill of health? Has Draymond Green missed time in past years? Will the Warriors rest players down the stretch? Yes to all.
Take a look for yourself;
Again, looking at the numbers you may think I am crazy, but Razznation knows better. Your experts have been on top of this before the season started, and it may finally be happening. What better team to break into and breakout for than the Warriors. As if they didn't have enough tantalizing talent. Bell could be a fixture for this team down the stretch and is a time bomb for production every time he is on the court. If you have a deep bench and can afford it, stash him. Hell, if you have a short bench, stash him. He could be a league winner.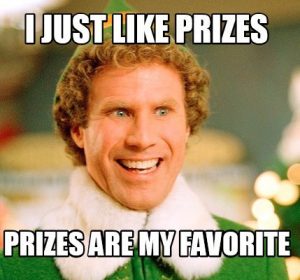 Want the best tools and projections to help dominate your league? Check out the Stocktonator, the byproduct of Rudy and machine making love. Click HERE for a FREE 7-day trial.
As for the weekly update on players to pick up due to the injuries ruining basketball, check these guys out;
Mason Plumlee – last week it was the Manimal, now, with Jokic nursing his foot (that sounds weird), Plumlee has a chance to rack up those counting statistics like he did in Portland. He's an assists machine from the center position.
Tyler Ulis – getting run as the starting point guard and not looking back, should get even more usage with Booker going down with a groin/hip injury.
Shaun Livingston – Stephen Curry is scheduled to miss at least two weeks, so Livingston or Andre Iguodala will take on a lot of ball handling responsibilities. Draymond Green gets the biggest uptick in usage.
Al-Farouq Aminu – Jusuf Nurkic is banged up, I think Aminu's rebound numbers start to take off in his stead.
Zach Randolph – if he is still available, Randolph has been a machine with Cauley-Stein out.
Tim Hardaway – this is just an opportunity to tell you to hold Tim while he is out, because there really aren't any prime beneficiaries from his absence, besides more usage for Courtney Lee.
Good luck to you all!