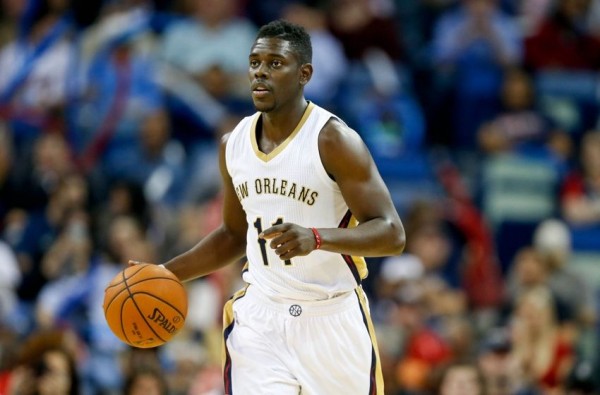 Welcome back Lady and Gents!  It's time for another Thursday night recap!  Unfortunately, I didn't have a lot of time to devote to this particular set of notes, so bear with me.  It'll be much more in depth next week!
Jeff Teague – Actually had a solid game!  21 points and 10 assists with a block and 6 boards.  Who knows if he can keep doing this, but it definitely is an improvement.
Myles Turner – 11-14 from the field!  26/8/1/0/1 – No complaints, even though the line is a bit empty.  More than one block would be nice, but I'm nitpicking at this point.
Jrue Holiday –  16 points, 14 assists!  He's backkkkkkk, and this REL owner couldn't be happier.
Buddy Hield – Finally! 21 points with 5 treys.  He actually looked like an NBA player this game, so hopefully the trend continues.
Anthony Davis – Did Brow things with 35/16/0/0/5. The blocks were fantastic, and there's not too much to say about him… Hopefully the training staff stays away from him.
Giannis Antetokounmpo – 30/14/3/3/1 – Another rainbow line for the Freak.  Ho Hum. Seriously though, JB nailed it with his rank this year.  Giannis can ball with the best of em.
Pau Gasol – The old man put up 18 and 9… Yep.  It's the Spurs.. Kawhi Leonard is great, and everyone else is inconsistent.
Tony Parker – 11/1/1/1/0… Bleh, but he was +20 on the game, so there's that… Better real life than fantasy, but I still don't mind him if you need assists.
Devin Booker -17/4/5/2/0 You'd think this is a good game until you see the 4 TOs and 6-19 shooting.  For my part, I'll pass.
Damian Lillard – Dame put up 40 and 10 assists this game… Not incredibly surprising in a high scoring game with this kind of pace, but impressive nonetheless!
Mason Plumlee – Plum continues his fantasy relevance with 19 points, 7 boards, and 2 steals.  Throw in the 8-10 shooting, and punt free throws, and he's not bad!
Danilo Gallinari – 27/4/3/1/0 A solid line.  I'm not reading much into the good scoring night.
Gary Harris – Muh boy is back!  18/4/6/2/1 He did on only 11 shots, and added 3 from deep.  Doesn't get much better.
I really wish I could watch some of the late game, but I think we all know that the Knicks don't stand much of a chance.  I expect Klay Thompson kept up his hot shooting, but any of them could go off this game.  I promise I'll be back with a thorough recap next week!
Happy Holidays everyone!