It's finals week!  Ugh, that makes it sound like I'm back in college…
"Oh no, I haven't studied!" "…oh thank god!"
But you wanna know who DID study for all of his exams?!  Harvard's own Jeremy Lin.  "Ohhohohohoho look at me, I'm from the Ivy League!"  Linsanity is book-smart, plays in the NBA, and can get away with an Elmer's Glue mohawk that makes that moron from Blink-182 jealous.  On top of all that, he's fantasy relevant as a H2H finals pickup!  In RCL leagues with the "daily-tomorrow" setting, he's going to be an early stream for me in the finale with a Tuesday matchup against the Sixers.  Sure he's cooled off a little bit his last two games, but 9/4/4/5/0 is still pretty saucy – his damage against the Bucks – which he put up last time out.  In the finals, it's all about streaming and anything that isn't nailed down can go.  It's like Pirates of the Caribbean when they use their silverware in their cannons.  Would it work in real life?  Probably not.  But in fantasy, dream away!  This metaphor has gone wayyyyy downhill, if only I had an Ivy League edjamucation I might be more creative…  Good luck in the Finals if you're still in the playoffs, Razzball Nation!  Here's what went down this weekend in fantasy hoops action, plus the 7 Ahead for Week 22:
Jusuf Nurkic – Wins this weekend's "better late than never award" going 18/4/5/1/2 on Friday night then 19/7/3/0/1 yesterday afternoon.  Like a fine wine, a Jamba Jus is better with age!  Just let it sit in the Styrofoam cup in your cellar for a few years!
John Henson – The Muppet Man got a new back!  Or at least, ya know, a new marionette string back there…  17/10/1/0/3 and 19/8/0/1/3 over the weekend.  Why did this team bring on Greg Monroe again?
Andrew Nicholson – Back-to-back streamable games, and really it's been 5 out of 6 he's been OK…  19/6/1 then 14/6/0/0/1 over the weekend with 3 combined treys in there…  It might be time to get Nichol back!
LaMarcus Aldridge – Was so good last Friday (32/12/1/2/3) that Pop was like, "meh, you don't need to play again this weekend and fantasy owners can take it up their rears!"  Got that ominous DNP-Spurs that we've feared all season.  But hey, it could be worse, you could be a Kawhi owner in REL!
JaMychal Green – 20/2/3/0/2 at the Spurs in that LMA bench game, giving him another spark after a 3-game lull.  Man I hope he has a role next year!
Willie Cauley-Stein – Speaking of roles, how about George Karl and all the praise he gave WCS after his career game!  26/6/0/3/2 Friday night, and Karl said "Willie was good, but I think a lot of his good was we made plays for him."  In the post game interview, WCS was like: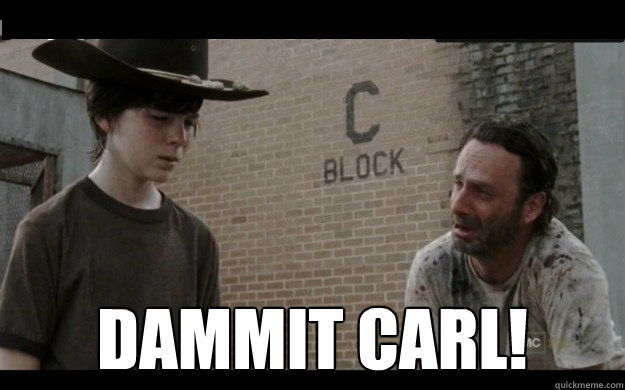 …and followed it up with a 21/7/2 line last night as the Kings bludgeoned the Mavs.
Wesley Matthews – Speaking of bludgeoned Mavs, Wes followed up a 26/3/3 line on Friday against the Warriors with a 12/3/3 line against the lowly Kings.  Showing up in the wrong matchups, Wessey M!
Shane Larkin – My #1 stream option for the finals week had back-to-back solid starts since moving into the starting 5, going 16/3/7 in that Thursday win against the drama-Cavs and 14/1/5/3/0 Saturday against the Pacers, hitting 6-6 FT.  Made well over 50% from the field in both as well.  It's not the sexiest game-by-game, but it turns sexy when you get 5 of em!
Dewyane Dedmon – Went nuts against the Bulls for a career-high 18 Pts in a 18/13/2 line Saturday night.  Jim Jarmusch must be very proud of his titular character!  (bonus points if you knew that reference without looking it up!)
Tyler Ennis – The best pure-PG on the Bucks?  9/4/12 against the Hornets, giving Ennis his first career dimebag.  I remember my first dimebag!  Wait, well, I don't really that much…  With the Bucks in such disarray, maybe they give Ennis some Viagra and see if he can last up to 4 hours.
Ish Smith – Flirted with a tripdub Saturday night, going 17/14/9 against the Blazers on Saturday.  14 rebounds?!  Learn how to box out, Plumalien!  (I made up that nickname because whichever one is on Duke right now kinda looks like an alien…)
Julius Randle – I dunno if Randle's tripdub on Friday (13/18/10) was the weirdest on the season, or if it still belongs to Raymond Felton.  When Felton hears someone say triple-double, he perks up thinking McDonalds is on the way…
The 7 Ahead
5-game week: BKN, CHI


4-game weeks: BOS, CLE, DAL, DEN, GSW, IND, LAC, MEM, MIA, MIN, NO, NY, OKC, ORL, PHO, POR, SAC, TOR, UTA, WAS



2-game week: n/a

Weekly League Streamers (by Y! ownership percent/games this week):  Shane Larkin (5%/5), Josh Richardson (29%/4), D.J. Augustin (32%/4), Andrew Nicholson (1%/4)
Stream days: Saturday
Overall Thoughts: Mmmmmm, look at all these games!  As we've been eying all season in Slim's H2H Playoff Article, that 5-game week for the Nets and Bulls doe!  But even with the 5 games, I could only find one streamer I felt good about off BKN and CHI…  And that's the guy we've talked about since last week, Mr. Shane Larkin.  "Shannnnnne!"  Somehow only 5% owned, 1% for each of the games the Nets get this week and he's gonna close the year as their starting PG.
For the rest of my weekly picks, I've been big on J-Rich 2 for the past few weeks and gets an epicly nice schedule of BKN, @LAL, @SAC (yay!) and @POR.  D.J. Augustin is also benefiting from a nice schedule (DAL, @MEM, @NO, SAC [yay!]) and is playing a ton.  Finally, I'm going bold – which is probably dumb for a 1% owned guy that plays for SKIIIIIIIIIIIIIIIIIIIILES!  But as mentioned above, St. Nich has had back-to-back usable games and could be a nice deep league flier.
Monday: With all these games this week, it's no surprise we kick it off strong with a 10-game Monday.  DAL, DEN, LAC, LAL and SAC all come in on the second night of a back-to-back, so be sure and check on your injured guys and vets this afternoon.  Same goes for BKN, CHI, and OKC who enter b2bs on Mon/Tues.  I doubt you'll need to do much streaming early on, but my go-to is always the Kings who go to Portland.  If any fringy Blazers are available, I'd give them a look.

Tuesday: 6 games on Tuesday will start filtering in streaming moves in unlimited-moves leagues, with GSW and WAS your only b2b teams.  In limited moves leagues I'm not going too crazy with adds yet, but the game I would focus on if need be would be the Hornets at Philly.  If he had 4 games he'd easily be a weekly play for me, but for some reason Jerami Grant continues to be vastly underrated at 26% owned.  I'd like him a lot there, although he did leave early last night – be sure he's healthy if you roll with him.

Wednesday: A fairly full humpday per the usual, with 9 games on the slate and 18 teams in action.  DEN, LAC, and NO are your only Wed/Thur back-to-back squads, so be sure to check in with their statuses.  The Wiz go @SAC which I highlight every matchup for, mayyyyybe you roll the dice on Jared Dudley, but he's the only widely available option I like.  As I mentioned as a weekly play, you gotta like Josh Richardson at the Lakers.

Thursday: Fairly busy Thursday with 6 games on the schedule, with BOS, BKN, CLE, and ORL on back-to-backs.  CLE hosts BKN – on the one hand it should be an easy win and that might be the game they rest the starters, on the other they got embarrassed in Brooklyn last week so maybe they sit the vets Friday against the Hawks instead.  I'm probably dipping into my 4-per-week moves in RCLs at this point and focusing on the [email protected] game.  Both teams are on the 2nd night of a b2b, so I could see a few reserve options that are widely available as usable streamers.

Friday: Our usual chock-full Friday sees 20 teams in action, with DET, MIA, PHI, SAC and TOR on Fri/Sat b2bs.  There's a couple Sat/Sun stacks as well, so don't feel forced to maximize your games on b2bs just yet.  If you have an opening, this time Philly goes @CHA in a rematch and you gotta love your Heat going to Sacramento.  Why I love J-Rich 2! 

Saturday: In our only uncommon twist of the Finals week, we have only 5 games on Saturday.  Luckily Sunday is very full, so we have CHI, IND and POR on Sat/Sun slates for end-of-week streaming.  But before you live-and-die off a Sat/Sun stack waiver wire add, Sunday has 22 teams in action so you might be full Sunday anyway.  Be sure and double-check your line-up beforehand.  I couldn't find any Bulls I liked enough in a 5-game week for weekly plays that were widely available, so I don't feel great recommending anyone for the weekend.  If Pau Gasol's knee is still holding him out I could see rolling the dice on Bobby Portis, but his minutes/role seems so sporadic even when Pau is out.  The Pacers have had a few opportunities this year for b2b stacking yet all their streamers seem so blah.  Maybe you go Rodney Stuckey in desperation.  My main target will be the Blazers, and Moe Harkless who is on a nice little run again.  Ed Davis is at 46% owned, but if he's out there by the weekend and you need some D-centric big man stats, he would be a go-to.  For a Saturday solo-stream, take a look at the Nugs as they host the Kings – I last-second made D.J. Augustin a weekly streamer (his 32% owned seemed to make him too widely-owned a call), as he should end his week with an exclamation point against the hapless Kings.

Sunday: I think this is the only time all season where Sunday has been the busiest day of the week.  NBA schedulers knew that it was the finals of standard-league H2H fantasy basketball playoffs!  It's the only answer!  You should easily have a full line-up to wrap up the week, but if you have an open spot, I might consider someone off the Jazz @PHO or maybe some of the Mavs @MIN.

I hope everyone had a great weekend, and if you're reading this, then good luck in the finals or home stretch of your roto leagues!  If somehow you're still reading and you're bounced out of all your leagues, I LOVE YOU!  Thanks for continuing to read and be a part of Razzball Nation.  Good luck this week!