I'm a roto guy at heart, as it was my first love, but as I play in more and more head-to-head leagues, I'm growing mighty fond of this almost entirely different fantasy game. Sure, at it's core, it's about rounding up the best players, but I've enjoyed learning the spots where we can get an advantage over those that… just try to round up the best players. Many of you probably have more experience with it than I do, but I thought I'd go through some thoughts on head-to-head playoff preparation in case they happen to tip the scales in your direction.
First up, you've got to know your team. If you've just been on auto-pilot, picking up hot free agents without regard to what your team needs, it's time to focus. Two weeks ago, I talked about targets for teams based on what they are (or should be) punting. And in the playoffs, almost all of us should be punting. It's no longer time to worry about giving yourself a decent chance to win eight or nine categories in any given week and settling for probably three to seven. Double down on some categories where it's a toss up so that you're confident in six or seven or utterly dominant in five. All you need is that W.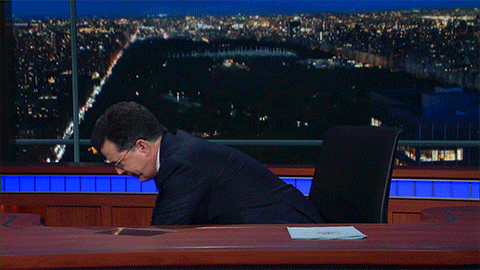 You don't really have to crunch too many numbers to determine what you need. There's plenty of help available to teach you about your team and about your potential opponents. You can check "Head-to-Head Stats" on Yahoo to see how you and others have performed in each category, for example. Though since your teams have likely changed a lot during the season, I suggest checking your results and those of possible rivals from the last few weeks as well. Just some simple suggestions if you don't subscribe to a service like Basketball Monster that projects all possible head-to-head matchups by week.
Okay, that's the QUALITY part. You want to focus on the right stats. But onto the QUANTITY part, where you squeak out extra games. Get familiar with the playoff schedule. I'm operating under the assumption that your three-week playoffs start on 3/11. If they don't, adjust accordingly. I don't put much thought into playoff schedules on draft day as anything other than a tiebreaker for similar players. Some analysts overemphasize it's importance to the point of a "never draft a player from team x because they play two less games than most of the other teams over the three playoff weeks" rule. There are plenty of reasons it would be unwise to go that far. But now it is time to think about that schedule. Most teams play three or four games each of the playoff weeks. So, the teams to pay attention to are those that have two or five games in playoff weeks, as those can really swing the value of your players.
Those teams would be:
In the Week starting 3/11: GSW and MEM play just twice.
3/18: BKN and ORL play twice, while GSW plays five games.
3/25: NYK plays twice.
If you've got a bye locked up, you're in great shape with your Warriors, who play eight games in the final two weeks, along with DEN, SAC, and WAS. When looking at all three weeks together, each team plays 9, 10, or 11 games except for the Kings and Wizards, who each play 12.
My last piece of advice is to not get too attached to your players. A mid-round player you've had all season is day-to-day and only plays three games in each of the first two rounds? Don't be afraid to cut him loose for a good add that gets four games in the first week. Even if they both play, the four-game player only needs to be 75% as good as the three-game player to provide the same value. To figure that out, check the categories that matter to you and multiply the four-game player's number by 4/3 to see if he's more valuable where you need it than the three-game dude. And if you're in a daily moves league, make sure you're maximizing your games played. You may find yourself thinking you've got no one to drop at this point in the season, but you know there are plenty of players on your team that can't really help you when there's still a few days left to go in the week. Be bold and make the move.
I'll talk at you next week. Good luck with your preparations.
This week's classic fantasy line:
Let's go with three-time MVP and NBA Champion Moses Malone's 1981-82 season. According to Basketball Monster, he'd have finished as the 5th ranked 8-cat player while leading the league in rebounds and minutes per game.