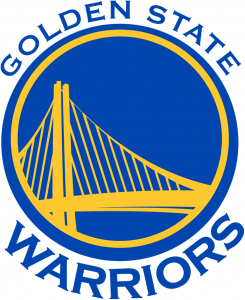 The 2018-19 Golden State Warriors have one of the greatest rosters ever assembled and are huge favorites to win their third NBA Championship in a row, which would be their fourth in five years. This offseason they added one of the best big men playing in the NBA today, DeMarcus Cousins, to a roster that already includes four returning All-Stars: Stephen Curry, Klay Thompson, Kevin Durant, and Draymond Green. The bench is also incredible with the likes of Andre Iguodala, Shaun Livingston, and Jordan Bell. End of preview.
Just kidding…kind of. If this was just a preview for the regular NBA season, then my work would be done. But this is a fantasy basketball preview my friends, so I am going to go down the roster and point out which Warriors you should target for your fantasy team. Some will be obvious *cough* Curry *cough*, Durant, but there are a few guys ready to make the jump from fantasy zero to fantasy hero.
2017/18 Record: 58-24
Outlook:
Barring any catastrophic injuries, the Golden State Warriors are locked and loaded for another incredible season that has every other team either scrambling to try and compete or unload salary to prepare for a future when the Warriors are not so dominate. The million-dollar question (or the 5.3 million dollar question) is: when will DeMarcus Cousins get on the court? With Cousins out indefinitely, there is an opening at center for one of the younger guys to step up and it will be the only position battle to keep an eye on during training camp. Even if Cousins sits out the entire regular season, the Warriors will likely have the best record in the NBA this season. They should continue to play their unselfish, fast-paced, fantasy-friendly brand of basketball, leaving room for at least five or six Warriors to be fantasy relevant this season.
Key Acquisitions:
DeMarcus Cousins
Jonas Jerebko
Key Losses:
Nick Young
Zaza Pachulia
David West
Point Guard:
Stephen Curry should be drafted in the top five of all fantasy basketball leagues this season. In fact, our very own Son has Curry ranked number three overall, one spot ahead of his teammate, who I will get to soon enough. Curry is a two-time NBA MVP and a three-time NBA champion. He is elite in six categories and gets a nice amount of rebounds for a point guard. He is backed-up by Shaun Livingston, who is great in real-life but just does not do enough statistically to help fantasy teams, and the former G-League player, Quinn Cook. Cook filled in nicely last season when Curry was battling injuries and should immediately be added in all leagues should Curry get hurt again this year.
Shooting Guard:
The other Splash Brother, Klay Thompson, has the shooting guard position locked up and for good reason. Thompson is generally thought of as one of the best pure shooters of all time and has shown the ability to score in bunches. Back in 2016, Klay scored 60 points in just 29 minutes and has also scored 37 points in a single quarter! Son has Klay ranked 35th overall and he will more than likely be drafted well ahead of that spot in most leagues. Klay is elite in three-pointers and will regularly score 20 or more, but won't help in other categories. Surprisingly, despite being known as a 3-and-D player, Thompson's defensive stats are not top-tier. Klay is not the type of player I target on draft day, but he can definitely help for certain team builds. Thompson should be backed-up by third-year player Patrick McCaw and rookie Jacob Evans. The only thing interesting about McCaw is that I always want to make a bird squawking sound whenever I say his name. McCaw's teammates and coaches always have great things to say about him, but he has never really shown much in game situations. It did not help that he suffered a scary back injury that cost him most of the regular season, so it is difficult to project him for the upcoming season. McCaw also needs to worry about the Warriors' 2018 first round draft pick, Jacob Evans. McCaw will have every chance at the beginning of the season to prove himself, but Evans will be waiting in the wings. Despite going just 2-of-13 from three in Summer League, Evans was drafted to be a shooter who can space the floor and take pressure off of the stars. Steve Kerr's Warriors have a history of bringing rookies along slowly, however, so I am not expecting a whole lot out of Evans this season, and neither should you. There is also a chance that the Warriors add another shooting guard, using the veteran's minimum. Jamal Crawford is a name that has been mentioned.
Small Forward:
Small forward is another position where the Warriors are doing okay. Their starting small forward is arguably the best player in the NBA and one of the most dominant scorers of all time. Kevin Durant has taken a lot of heat for choosing to join the already-stacked Warriors roster, but he has gotten two NBA Championships and two NBA Finals MVP awards for his trouble. Son has Durant ranked fourth overall, but an argument can be made that Durant should be the first overall pick in fantasy basketball drafts. He offers elite percentages, elite threes, elite scoring, top-tier rebounding and blocks, and is no slouch in assists and steals. His back-up is a former All-Star, one of the most athletic defenders in the league, and also a former NBA Finals MVP. Andre Iguodala has been a critical part of the Warriors dominance over that last four years, sacrificing being a starter and star in order to come off the bench and take on the tough defensive assignments. While it has gained him respect and admiration in real life, it has really hurt his fantasy value. Iggy can stuff a stat sheet but does not excel enough in any one or two categories to be rosterable outside of deeper leagues.
Power Forward:
Many consider Draymond Green the heart of the Warriors. His emergence as a perennial Defensive Player of the Year candidate who can also run the offense, distribute the ball, and guard bigger players is really what has allowed the Warriors to play the type of basketball that has made them one of the most dominate teams in sports history. Green, like Igoudala, can stuff a stat sheet. Yet unlike Iggy, Dray posts top-tier numbers in almost every statistical category. In fact, if Dray got a chance to score more, which is unlikely when everyone is healthy, he would jump up into the top twenty. For now Son has him ranked 39th overall, which seems about right since you will have to pick him in the first three rounds if you want him. Dray makes a nice pick for teams who have drafted two elite scorers and needs to add defensive stats without sacrificing assist and threes. Green is backed up by Jordan Bell, Kevon Looney, and new edition, Jonas Jerebko. Bell has a chance to be the starting center on opening night, so I will cover him in the next section. Looney also plays a lot of center, but I will talk about him here. Looney showed flashes of fantasy value last season when given the playing time, adding nice rebounds, steals, and blocks. It will take an injury to Green or Durant, however, for Looney to get enough time to be relevant unless he really impresses during the pre-season. An impressive training camp could mean Looney will steal time from fantasy darling Bell, so this is definitely something to keep an eye on if you draft Bell. Jerebko is a stretch-four who will fit in nicely on this Warriors team. This will not translate to any fantasy value, however, since he will likely only receive limited minutes.
Center:
Now this is where things get interesting. Unless you have been living on the Moon, you know that the Warriors signed DeMarcus Cousins for just $5.3 million this off-season because, according to Cousins, nobody else called. This is a lot like how I got my date to the Senior Prom. This is not one of my regular therapy sessions, however, so I will just stick to the fantasy impact of all of this. I would only consider drafting Boogie in leagues with an Injured Reserve (I.R.) spot and even then I probably would not touch him. Cousins has said he will be ready by the start of camp, but most experts feel like he will be out until the end of the regular season. My thought is that he will be out until after the All-Star break. The Warriors have no motivation to rush him back, but they will want at least some time for everyone to get used to playing together. Even if he does come back early in the season, he will not be the same Boogie that was putting up mind-boggling stats before getting hurt last year. He may never have the same explosiveness and will be on a team with a bunch of stars. Cousins is not worth the risk and the opportunity cost is too high. Jordan Bell, on the other hand, has a great chance to start Opening Night and his ceiling relative to draft position makes him one of the more intriguing late round flyers this season. Son has him ranked 75th overall. Bell, like Draymond, is not going to score a ton of points, but has the ability to put up elite field goal percentage, rebounds, steals, blocks, and, surprisingly, assists. He is a great target later in drafts if you have been able to secure a bunch of elite scorers and need to balance out your defensive stats. I mentioned earlier that a strong camp by Looney could cost Bell some playing time, but a strong camp by the Warriors' other young center, Damian Jones, could cost Bell his starting job. Jones has spent the last two seasons in the G-League, logging very few NBA minutes, but coach Steve Kerr feels like he is ready to make the jump. Jones is more of a "normal" center by Warriors standards and this will get him quite a few starts against teams with traditional centers. My money is on Bell being more of a fantasy asset, but the center position battle at Warriors camp is going to be an exciting one to watch.
Follow me on Twitter @TheFantasyDick and check out Razzball Fantasy Basketball on YouTube for all our videos and podcasts. Remember to Subscribe for all our latest videos and please Like and Comment on previous videos to help us grow. Thank you!