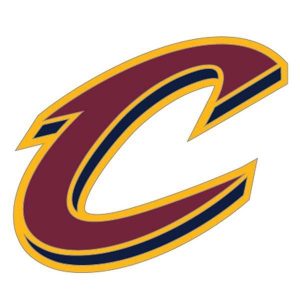 2017/18 Record: 50-32
Key Acquisitions:
Key Losses:
Outlook:
Times are a changin'. Out with the old, in with the new. All good things must come to an end. Any more of those and the cliche police are going to have me cuffed and begging for forgiveness. Well, the biggest change is by far and away the departure of LeBron to Hollywood. Last time this happened the city burned his jersey, but now they reminisce about the most impressive feat of his storied career, beating the Warriors in the midst of their rule as a dynasty. The perennial Eastern Conference powerhouse will now be fighting for a playoff spot, but that doesn't mean the fantasy gods left us hanging. When pieces move, value arises, and that is what we have in The Land.
Point Guard:
Having a veteran like George Hill running the point is a major plus for the young talent that fills this roster. Hill should see valuable minutes at the 1 and 2 position throughout the season and could be someone who contributes in assists, 3's, and steals, at least in the early going. Collin Sexton is going to learn a ton from the vet. Sexton has the potential to be a major difference maker in fantasy. If the ball isn't in Hill's hands, it will be in Sexton's. His high motor will lead to a lot of scoring, rebounding, and steals. The assist numbers may not be as exciting as one would expect from a point guard, and the efficiency may be lacking as well. With that said, there are a lot of vacated touches on this offense and Sexton is going to get his share.
Shooting Guard:
The early feeling is that Rodney Hood could be the opening night starter. He's younger than J.R. Smith and has shown flashes throughout his career. LeBron was a Smith advocate and the changing of the guard could mean less Smith on the court. With that said, Hood disappointed at times, lacking the maturity to be on the floor with the LeBron, who expects perfection on his court. The same could be said for Jordan Clarkson, who was thriving in the young Lakers system more often than not, yet couldn't stay on the floor with LeBron. The feeling is that Clarkson and Hood will lead the Cavs in minutes from the shooting guard position, but like a mosquito that won't go away, Smith will find his way onto the floor and steal precious fantasy value while he's at it.   
Small Forward:
What's a summer without bringing up the picture of some of the NBA's elite, and Cedi Osman? Osman showed some flashes last year, but I doubt he thought he would be trying to fill the shoes of the one and only LeBron James. Osman is 23 years old, with 12 starts under his belt as a rookie. While Osman may be the de facto starter, Kyle Korver will be in the mix, bringing his signature shooting stroke and valuable 3 point shooting. David Nwaba, who broke out for the Bulls last year, should be on the court often, as he could provide some sneaky two-way value for the Cavs. Sam Dekker likely will not see enough time to be a value, but we saw what he did in Wisconsin, and you never know what a little more playing time could do for a fringe player.
Power Forward:
This is where the fantasy fun starts. Kevin Love is going to beast. I don't know how else to put it. If you want to win a league this year, Love needs to find his way on your roster. Before coming to Cleveland, Love was a year-in, year-out, All-Star for the Timberwolves, averaging obscene numbers as the lone bright spot on a bad team. The supporting cast for Love is no better now than it was then, and I can see Love putting up major numbers for the Cavs this season. Love has averaged around 9 rebounds a game in his four years with the Cavs, and LeBron leaves around 7 rebounds a game behind for the taking. We could be gearing up to see 20/15 Kevin Love back again, if he stays healthy that is. Not many players can offer that upside with high efficiency from the field and the stripe while hitting threes. As for the depth chart, Larry Nance, another player who struggled in his transition from the Lakers to the Cavs, could provide useful minutes at the 4 and 5 this season, but I don't think he has much redraft value unless Love misses time.
Center:
Underwhelming and disappointing are two words that come to mind when you think of the 5-year, $82 million dollar contract that Tristan Thompson is playing under. The best case scenario now that LeBron is out of town is a useful center in today's NBA, but from a fantasy standpoint, I think he leaves a lot to be desired. The counting stats haven't been there and he hasn't shown flashes of competency. I think the best case scenario is that Thompson makes room for Love to operate. Ante Zizic, who is still a project, and Channing Frye shouldn't provide much fantasy impact.
Kevin Love and Collin Sexton should see the bulk of fantasy relevance, but Kyle Korver, George Hill and Rodney Hood could be worth fliers for their volume and minutes-based contributions.
Follow me on Twitter @Mel_Reich and check out my weekly Beyond The Glory column for sneaky waiver wire pickups that could help you become a league winner.