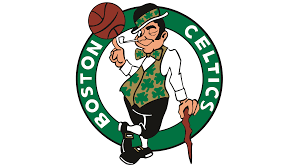 2017/18 Record: 52-27
Key Acquisitions:
Robert Williams
Gordon Hayward return from injury
Key Losses:
Outlook:
One game away. That's how close I was to basking in the glory of predicting a Celtics Rockets NBA Final. Instead, everyone who went chalk, was right. Without being selfish, one game away is more importantly how close the Celtics were from appearing in the NBA Finals. Without Gordon Hayward for the entire season. Without Kyrie Irving for the playoffs. It makes sense then that a team of this caliber, in the Eastern Conference that just lost the best player in the NBA, would stand pat and run it back for the 2018-19 season. With a great combination of youth and veterans, the Celtics are primed for a deep playoff run.
Point Guard:
Contract-year Kyrie might be the best fantasy bet on this team. His efficiency continues to improve, as he shot 49% from the field last year and 41% from three. The assists continue to settle in the 5 per game range and the steals consistently hover around 1 per game. The recent news that he won't be rested on back-to-backs is enough of a reason to target Kyrie as early as round two. He will be playing with purpose and is the pilot of this team. Scary Terry Rozier will see valuable minutes this season, to both back up Kyrie and play alongside him. Rozier could be the point guard of the future for this team, so giving him more court time is only fitting.
Shooting Guard:
Jaylen Brown is slated to be the starting shooting guard. At 6'7, 225 pounds, that is big even for today's NBA. Brown did nothing but impress last year and was a major factor in the playoffs due to his defensive versatility. At 21 years old, another leap forward is expected, which makes for a great late round flier. As for his backup, Marcus Smart will be seen on the floor more often than not. He can guard the opponent's best player, run the break, and injects energy into this team. The Celtics signed him to a big contract this offseason, so he should receive enough minutes to be fantasy relevant.
Small Forward:
Gordon Hayward will be a full go to start the season, and it has been reported that he will play in back-to-back games as well. If Hayward can mesh with this team, the Celtics could be primed for a deep playoff run. We know about his Butler connection with Brad Stevens, so I'm excited to see how he will be utilized because he seems to be a perfect fit for this team. He should fill the stat sheet and be a useful fantasy player who you can acquire in the middle rounds. Brown and Jayson Tatum should also see time at the 3.
Power Forward:
The starting power forward today would be the 6'8 Jayson Tatum. As Brown is big for a shooting guard, Tatum is small for a power forward. In today's NBA, small ball lineups are en vogue, so having Tatum at the 4 allows for more offensive versatility. I trust that Stevens will concoct lineups to make the rest of the NBA shiver. Tatum impressed last year, showing that he could hold his own against players of superior talent and longer resumes. Tatum brings his best every night, continues to work on getting better, and should be a key cog on this team. The touches will decrease due to the return of players from injury, but spending the summer working out with Kobe could do wonders for his game. Marcus Morris is the only other player on this team that could slot in at the 4, but I don't see him on the fantasy radar unless an injury occurs.
Center:
Swiss-army knife players who have the trust of their coaches are essential in fantasy, and while he may not be the sexy pick, Al Horford is a beast. Horford averaged a six-year low in shot attempts per game at 10.5, but still finished with a line of 12.9/7.4/4.7 with 1.3 threes and 1.1 block per game. It's scary that there may be a further slide in shot attempts, but the defensive attention could also subside, which could lead to easy buckets. Aron Baynes and Robert Williams should provide depth for the Celtics, but neither possesses much fantasy value. Williams is a dark horse, high motor, block specialist to keep an eye on.
Kyrie is a sure fire second rounder. Hayward and Horford can be had in the fourth or fifth rounds. Tatum and Brown may present the best value in the later rounds for what should be the best team in the East.
Follow me on Twitter @Mel_Reich and check out my weekly Beyond The Glory column for sneaky waiver wire pickups that could help you become a league winner.