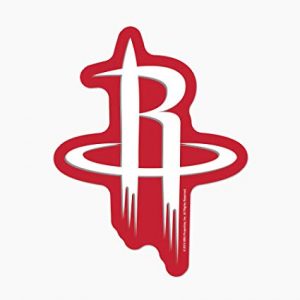 2018-19 Record: 53-29
Key Acquisitions:
Key Losses:
Outlook
The Rockets seem to find themselves knocking on the door in the West often, but not doing enough to get over the hump. Sometimes you need a little change. Russell Westbrook is that change. The Rockets, who already play at a high pace, will now be moving up and down the court at record speeds. Westbrook is the engine that could and may vault the Rockets to the Finals. Yes, I have been touting this for two years now, but I think this was the move to get them there. Let's take a closer look through a fantasy lens.
Point Guard
Russell Westbrook is going to be a stud. Being surrounded once more with some serious weaponry, the difference between the Rockets and Thunder is the spacing that will be afforded by all the long-range threats. Yes, Durant was a world class teammate, but we see now that fissures in their relationship held them back. James Harden has shared the floor with a top flight point guard the past few seasons in Chris Paul and they were able to co-exist. Westbrook plays at a much higher pace and Harden is going to love this reunion. Austin Rivers will play, sometimes.
Shooting Guard
James Harden, all day, everyday, and twice on Sundays. One can argue he is the number 1 pick in fantasy this season. Eric Gordon "backs up" Harden, but will be on the floor simultaneously more often than not. His shooting ability opens up the floor for Westbrook and Harden.
Small Forward
Danuel House is a de-facto starter, but he will likely be on the bench more than on the floor. Gerald Green has shown spurts but is not reliable from a fantasy perspective.
Power Forward
P.J. Tucker continues to return exceptional value in fantasy drafts. His defense keeps him on the court for most of the game and his ability to contribute in counting stats, while not hurting you, is what makes him a value pick late in drafts. Continue to draft Tucker at the end of drafts, unless you have Draymond Green or Nicholas Batum on your squad. Can't have too much of an average thing.
Center
Beyond the Glory:  Clint Capela doesn't fit the typical Beyond the Glory mold, but I can't stress enough how important it is to have him on your team this year. If you see his current ADP of 61 on Fantrax, you can get Capela at the end of the 5th round. I would go as far to say you should snipe him a round early and reap the benefits of having Westbrook as a teammate. Look at what he did for Steven Adams, and Capela is a more talented player than Adams. Being around the rim with two bona-fide stars like Harden and Westbrook on the floor is a recipe for stardom.